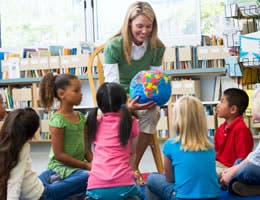 The range of child day care costs
Bringing up baby is only part of the challenge. Paying for baby's bills, including child day care, is another. According to the National Association of Child Care Resource and Referral Agencies, or NACCRRA, a network of more than 700 child care resources, the average price of full-time care for a child under age four ranges from $4,056 to $15,895 per year. In more than 39 states and the District of Columbia, the average annual cost of child care for an infant is higher than the price of tuition at a four-year public college.
Here's how you can pay for child day care without going broke.
Scholarships and subsidies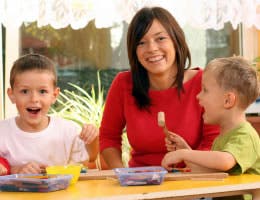 Federal and state governments as well as private companies, religious organizations and day care agencies themselves are willing to help those who need it. According to NACCRRA's executive director Linda K. Smith, most states offer subsidies for parents earning less than 200 percent of the poverty line — approximately $44,100 for a family of four, according to the U.S. Census Bureau.
"The problem comes when parents earn more than that because they aren't making enough money to pay for child care, but they're earning too much for the subsidy," says Smith.
Smith advises parents in that position to investigate child day care scholarships. While certain care centers offer price breaks for low-income families, larger childhood development organizations offer multiyear scholarships to pre-kindergarten education programs. To investigate what's available in your area, contact your state's social services department and early childhood foundations.
Check out workplace benefits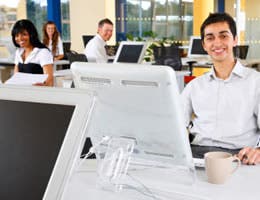 While a few companies offer on-site day care, employers are much more likely to offer child care flexible spending accounts as part of their employee benefits packages.
"With dependent care flex, you can have up to $5,000 deducted from your paycheck and put into your flex account," says Amy Platt, CPA and publisher of Long Island Parent Source website. "When you get a bill from a baby sitter, day care center, summer or day camp, you can pay for it using pretax dollars."
That means, parents in the 35 percent tax bracket who max out their flex spending accounts will save approximately $1,750 on their taxes. The drawbacks, says Platt, are that the program is only available to parents who work for companies that sponsor it, and all money invested in flex accounts must be used for qualified expenses.
"If you invest $5,000 but only use $2,000, you lose the rest of that money," says Platt. "You have to be careful about how much you put in."
Get a tax credit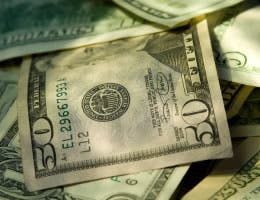 Those who don't have employer-sponsored child care flex can take advantage of the child care tax credit. According to the IRS, parents with dependent children ages 12 years or younger can receive a 20 percent to 35 percent credit on $3,000 spent on care for one child, or $6,000 for two or more children. Depending on the parents' income level — those earning under $15,000 per year receive the full 35 percent credit, while those earning $43,000 per year or more only get 20 percent — the credit is only available to parents who are full-time students, workers or looking for work. Payments must be directed to a child care provider who is not a dependent, so baby-sitting by older siblings won't count. Unfortunately the government won't allow parents to use the child care flex and the tax credit together. Parents will have to crunch the numbers to figure out which is better, but generally those earning higher incomes will benefit more from flex spending, whereas those with lower incomes will benefit most from the credit.
Consider a nanny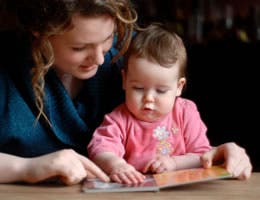 Credit or flex spending still doesn't solve the problem of where to find cheap child care. For parents who can't enlist the help of baby-sitting family members, outside care is frequently the only option. Instead of shelling out thousands to a child day care center, Sierra Rix, development director for Cultural Care Au Pair in Cambridge, Mass., recommends that families investigate in-home options.
"Day care is about $1,140 a month per child, but au pairs that stay in your home cost about $340 a week to handle two children," Rix says. "They'll also help with light housekeeping."
Check all your options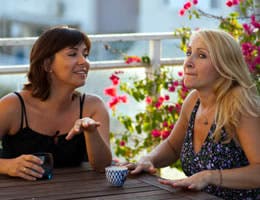 Rix adds that to have au pair help, families must be willing to offer the worker a spare room in their home, meals and $500 toward the worker's educational expenses on top of the weekly salary. If a spare room isn't available, NACCRRA's Smith advises families to look at nanny and baby-sitter sharing options with neighbors and friends as well as low-cost child day care options available through community centers, faith-based organizations and the YMCA.
"Under the best of times child care is difficult. In a bad economy, it's really a serious issue," says Smith. "The only recourse families have is to look at options outside of day care and use every resource they can."
Family perks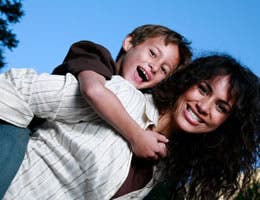 Single parents are often challenged, trying to make ends meet. Most two-parent households believe they must have two incomes. Crunch the numbers to see if a stay-at-home mom or dad is a feasible option for you. And check out these resources for more information about financial planning for your family.