Interfirst Mortgage Company Review 2021
At Bankrate we strive to help you make smarter financial decisions. While we adhere to strict , this post may contain references to products from our partners. Here's an explanation for
At a glance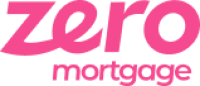 NMLS: 7872
State License: MC-5688
Find your mortgage match
Get paired with your best mortgage offers in 2 minutes or less.
Find my best matches
Loans offered
Conventional, jumbo, fixed-rate, adjustable-rate; rate-and-term and cash-out refinancing; investment property
Nationwide availability
Available in 28 states (Arkansas, Colorado, Connecticut, Delaware, Florida, Georgia, Iowa, Illinois, Kansas, Louisiana, Maine, Maryland, Michigan, Minnesota, Mississippi, New Hampshire, New Mexico, Ohio, Oregon, Pennsylvania, Rhode Island, South Dakota, Tennessee, Texas, Utah, Virginia, Wisconsin and West Virginia) and the District of Columbia
Min. credit score required
620 for all loans
Pros and cons
Pros
Online application process
Speedy preapproval
No points or hidden fees
Cons
Doesn't offer government-insured loans like FHA, VA or USDA loans
Requires a higher credit score to qualify
Does not consider alternatives to traditional credit scores, like rent payment history
Interfirst Mortgage Company overview
Interfirst Mortgage Company is an online-only mortgage lender headquartered in Chicago, Illinois. Preapprovals with Interfirst typically take one day, and closings usually happen in 45 days. Interfirst does not offer discounts to current customers, but it also doesn't charge points, application fees, lender fees or other hidden fees.
Good for
Borrowers looking for a totally online process with a quick preapproval
Loan types
Conventional
Jumbo
Fixed-rate
Adjustable-rate
Rate-and-term and cash-out refinancing
Investment property
Lender fees
Interfirst Mortgage Company does not charge application fees, lender fees or points. Closing costs, including taxes and other fees, vary by state.
Rates
Interfirst Mortgage Company does not advertise rates on its website. Prospective borrowers must fill out an application to receive a rate quote directly.
Reputation
Interfirst Mortgage Company has been accredited with the Better Business Bureau since May 2020 and has an A+ rating.
Online services
Applicants with Interfirst Mortgage Company can (must, actually) apply online, and the lender offers both preapproval and prequalification. Interfirst also offers email-based web support, but the lender does not have an app, so everything must be done on a web browser. Applicants and borrowers can also contact Interfirst by phone. Its website does not have any educational resources like mortgage calculators, but the lender does offer the convenience of e-signature for documents.
Minimum borrower requirements
Interfirst Mortgage Company requires all borrowers to have a minimum credit score of 620 and to put down at least 15 percent (loan-to-value ratio of 85 percent or lower). The minimum loan amount is $100,000.
Refinancing with Interfirst Mortgage Company
Interfirst Mortgage Company offers refinancing options, which also must be applied for online. The lender does not advertise refinance rates directly, but does not charge fees on any of its loan products.
Not sure if Interfirst Mortgage Company is right for you? Consider these alternatives
Breakdown of Interfirst Mortgage Company overall review score
Affordability: 15/15
Availability: 13/15
Borrower experience: 8/10
Review methodology
To determine a mortgage lender's Bankrate Score, Bankrate's editorial team rates lenders on a scale of one to five stars based on a variety of factors relating to the lender's products and services. Bankrate's partners compensate us, but our opinions are our own, and partner relationships do not influence our reviews. Here is our full methodology.
Find your mortgage match
Get paired with your best mortgage offers in 2 minutes or less.
Interfirst Mortgage Company consumer reviews
4.6
358 reviews
5 stars
4 stars
3 stars
2 stars
1 stars
Customer service rating
92% of reviews would recommend this lender
10 of 10 rates honored
Review this lender
Write a review of your experience with Interfirst Mortgage Company.
10

of

339

reviews

The consumer reviews posted on Bankrate.com ("Bankrate") are individual, subjective opinions of reviewers, and not of Bankrate. Bankrate does not endorse any of the opinions expressed by reviewers or any responses to reviews.

To help serve you with relevant information the consumer reviews shown below are limited to only those that this advertiser has received during the past 12 months.
Seamless And Convenient
Rick Evangelista | Illinois | 9/20/2020
Loan rep (Marcel Fombrun) was very helpful and patient. Once I gave my consent to start my refinance, he and his team were constantly giving me updates. Also, current terms did not allow for additional amount added to the loan but the team found ways to get me that extra amount I needed without an...y terms conflict. I fully encourage anyone needing to refinance or get a mortgage to use the InterFirst - very reliable.
Great Rate and Fast Closing
Chicagoland IL | Chicagoland, IL | 9/21/2020
The entire process went smoothly. Best rate available and moved through loan process smoothly. As i had questions they were answered satisfactory.
Overall a great experience
Al G. | IL | 9/26/2020
The whole process went fairly smoothly. Would recommend!
Great rate and very responsive
Olivier | Chicago | 9/29/2020
The rate was the most competitive. Closing costs were very competitive. The whole process was transparent and fairly quick considering the current demand for refinancing. The closing was very smooth, fast, and safe (at home). Thank you for being so responsive even though some of the information you ...needed came late. I appreciate closing on the day we planned to. I would use your services again and will recommend you to friends.
Great experience refinancing
Alex | IL | 10/8/2020
I had a very smooth and pleasant transaction with Interfirst. Boris has been excellent in communicating and guiding throughout the process. The turnaround time was very fast - just over a month, which is excellent in the present climate.
Overall great experience
Slobodan Stefanov | Florida | 10/12/2020
Eazy communication, available at all times and responded quickly when I had questions. Straight after mine I recommended them to my mother in law for refinance and it also went smoothly there. Good rates great service. Highly recommend.
Great experience that was easy.
Young Kwon | Tampa, FL | 10/26/2020
I refinanced a few months back. Interfirst had the best rates and the process was super easy. Almost all of it online. Didn't even have to get a new appraisal. Thank you.
Excellent Service!
Bill | FL | 10/26/2020
Interfirst handled our refi very smoothly. It was all completed on line and/or phone calls. Very efficient, quick to respond, always professional and positive to work with. Our refi was done in approximately 30 days with the closing completed in our home. Only dealing with a few people thru the ...process.
Great Rate and Low Cost
RF | IL | 10/26/2020
The process was very easy from start to finish. Fees were much lower than any refinance I've had in the past. The rate that I received was actually lower than the rate I was quoted.
The almost all online & paperless process is great
Eduardo | Cape Coral, FL | 10/26/2020
There was still some paper handled in a single visit by a title person. All other documents and forms were submitted and reviewed online. Awesome process and I'm extremely satisfied. Great competitive rates too.