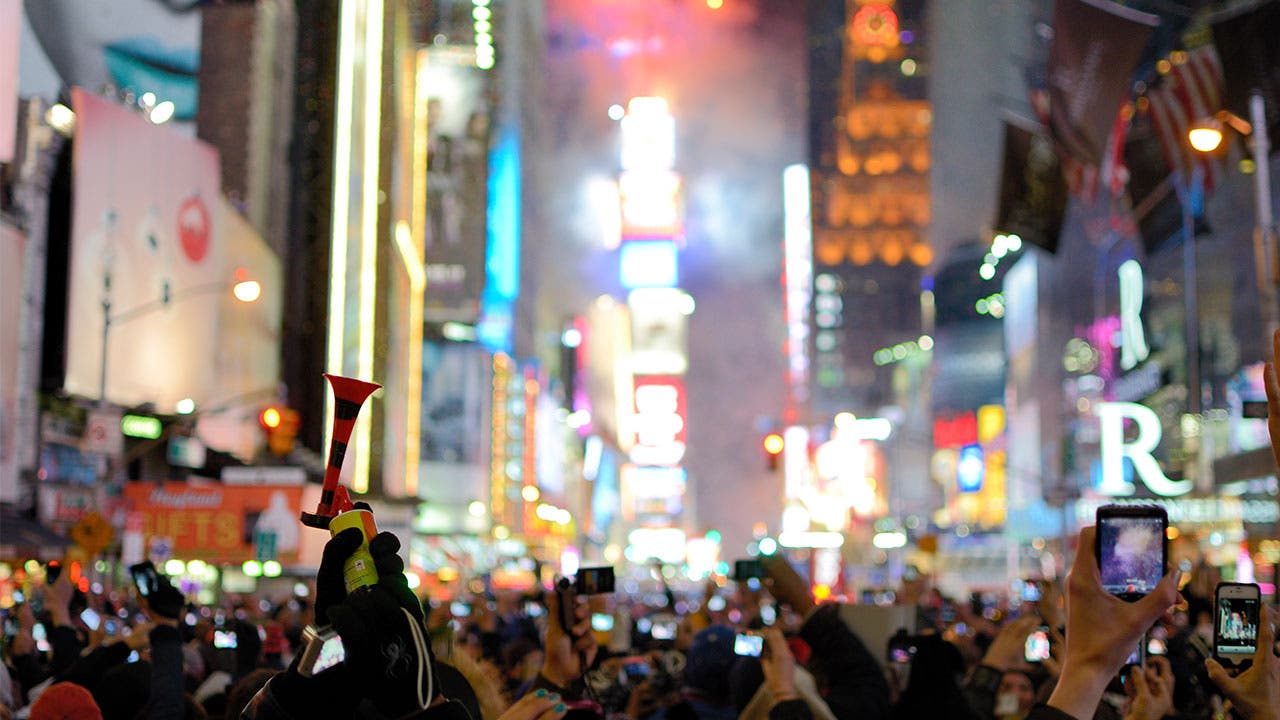 With a new year comes a clean slate — and the chance to set goals for the year ahead. Getting financially fit tends to be a popular aspiration, but the journey to get there looks different for everyone.
Financially speaking, you might want to pay off debt, build savings, prepare for retirement and better manage your daily spending in 2019. If you're a homeowner or you want to become one this year, your house can play a key role in meeting your goals.
With that in mind, homeowners, here are six New Year's resolutions to put on your list.
1. Pay down your loan principal
Making extra principal payments can dramatically shorten the time until your mortgage is paid in full, says Ralph DiBugnara, president of Home Qualified in New York City.
If your goal is to chip away at your loan balance little by little, making just one extra principal payment each year can shave as many as seven years off a 30-year fixed loan, DiBugnara says.
Homeowners who are within 10 years of retirement should focus on paying off their mortgage before they retire. Doing so eliminates their biggest monthly bill while freeing up cash as their income becomes fixed or more limited. You can set up biweekly payments through your lender to pay down your loan even faster.
2. Refinance to a shorter term
If you bought your home or refinanced when rates were lower than they are today, you might not reap a benefit from refinancing your mortgage. But if you get a shorter loan term — say a 10 or 15 year mortgage — from a 30-year mortgage, you could cut your interest payments significantly over the life of the loan, says Mark Hamrick, senior economic analyst with Bankrate.com.
"The interest rate for shorter loan terms will be lower than what you'd get for a 30-year loan," Hamrick says. "The average homeowner will stay in their house about 10 years, however, some will stay longer. (Refinancing to) a shorter term raises the prospect that you can pay off your mortgage sooner rather than later."
A shorter term will likely come with higher payments because you're compressing the repayment timetable into less time. Make sure your budget can handle higher payments without sacrificing emergency and retirement savings. Check out our refinance rate tables here.
3. Shop around for better insurance rates
Your homeowners' insurance isn't a set-it-and-forget-it deal. You might be able to get a better rate if you shop around each year for new quotes. If you raise your deductible amount — how much you pay toward a loss before your insurer begins to pay a claim — you could see a decent savings.
Raising your deductible from $500 to at least $1,000 could save you as much as 25 percent on premiums, according to the Insurance Information Institute, or III. Bundling two or more insurance products, such as auto, homeowners and life insurance, can save as much as 5 percent to 15 percent on premiums, too.
If you've done improvements that protect your home from natural disasters, or you've added a security system, you may also see a price break from insurers. But you'll never know how much you could save if you don't shop around each year. It's also a good idea to evaluate whether you need to add or increase hazard insurance coverage each year particularly if you're in an area prone to flooding or other natural disasters, according to the III.
4. Examine your property tax assessment
If your home's value has changed in recent years, you might be able to save some money in 2019 by contesting your property tax assessment.
Property assessors sometimes overvalue properties, especially in higher-cost areas, which can result in higher property tax bills, DiBugnara says. Before you call your county property assessor's office, you'll need evidence of your home's value by getting your own property appraisal, he adds.
Before you take on that expense, see if your home is out of line by comparing its assessment with that of similar properties in the neighborhood, especially those that sold or were reassessed recently. Most local and county property offices have all the info online these days.
5. Finance those remodeling projects
More homeowners are staying in their homes longer. Updating your home to help increase its value and comfort can pay off when you do sell. Plus, remodeling helps you customize your home the way you like it.
Remodeling isn't a cakewalk and it's definitely not cheap. Before going all HGTV on your space, first consider which improvements will add the most value to your home. Remodeling Magazine's Cost vs. Value 2018 report lays out the top projects that earn you the best return on your investment, such as bathrooms, kitchens, entry doors and windows.
To pay for these projects, you could put your home's equity to work with a home equity loan or home equity line of credit, or HELOC. A personal loan for home improvement, which is unsecured, has a higher interest rate and must be repaid in a shorter time frame than home equity loans, is another option, depending on how much you need.
6. Consider a vacation or income property
If you've always dreamed of owning a second home, 2019 might be a good time to make the leap. With mortgage rates stabilizing and still at historical lows, homeowners who have strong credit, sizable assets, little debt and good cash flow might consider tapping their home's equity to buy a second home, DiBugnara says.
"In the age of Airbnb and property rentals, borrowing cheap money to create an investment opportunity for yourself helps you put your home's equity to work," DiBugnara says.
Tip: Look for a vacation home in the off-season when demand isn't as high and you might find a better deal on properties.
Next steps
Whatever your homeownership or financial goals are in 2019, having a plan of action is key to your success. Whether it's checking in with your mortgage lender or financial planner, or keeping a financial diary or vision board, track your progress as you go and do plenty of research to help you make informed, financially savvy decisions.
Learn more: