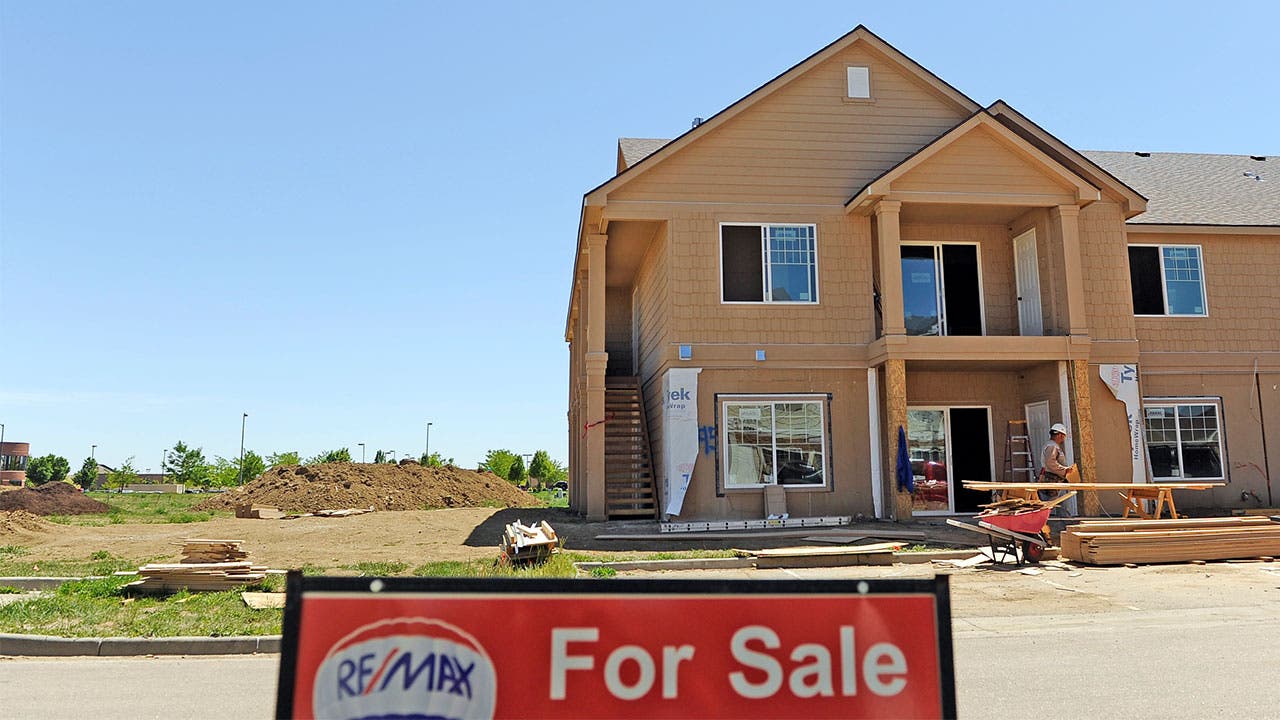 As home values rise, so do conforming loan limits. For the third straight year, the Federal Housing Finance Agency (FHFA) has increased the limits for mortgages backed by agencies that cover the vast majority of the home loans issued in the U.S.
In 2019, they'll match last year's percentage rise, with a 6.9 percent jump from $453,100 to $484,350 everywhere except for 47 counties in the U.S. In 2016, the first time limits rose in a decade, the rise was just 1.7 percent from $417,000 to $424,100.
What are conforming loan limits?
A conforming loan is one that adheres to rules set by housing finance agencies Fannie Mae, Freddie Mac and Ginnie Mae. More than 90 percent of mortgages are backed by these agencies, which makes these limits an important aspect of the homebuying process.
The agencies set the size of the loans they are willing to back based on home prices in each area. This means as home prices rise, so will loan limits.
These limits are important to homebuyers because they accommodate the rising home prices and allow them to borrow more to the limit of what's called a conforming loan. A lift in the limits is a way for buyers to keep pace with a more-expensive market.
"If house prices have gone up by 7 percent, then you need a 7 percent higher mortgage. It's pretty automatic. Every time prices rise, the FHFA raises mortgage limits," says Ed Golding, former FHFA commissioner.
The FHFA bases national conforming loan limits for mortgages that finance single-family homes based on their House Price Index report. In the latest report, the average U.S. home value between the third quarters of 2017 and 2018 increased by 6.9 percent. Hence, the corresponding rise in loan limits.
Homebuyers who desire mortgages that exceed the conventional loan limit need a jumbo loan. Jumbo loans are privately-backed mortgages that typically have more stringent underwriting rules, such as excellent credit scores. Since jumbo loans are not backed by the big agencies, lenders assume full responsibility, which heightens their risk. There's no limit to the amount of a jumbo loan, but it will depend on your credit history, assets, and employment history.
Limits for high-cost counties
In about 100 counties, which are deemed high-cost areas, such as San Francisco, Rockville, Maryland, and New York, the maximum loan limit is 150 percent higher than the rest of the counties, this is the maximum overage from the baseline limit the FHFA allows. In 2019, high-cost areas will also see a 6.9 percent hike from $679,650 to $726,525.
"Higher conforming loan limits are a reflection of rising real estate prices," says Greg McBride, CFA, Bankrate's chief financial analyst. "But the benefit of higher loan limits accrues to those taking a mortgage of between $453,100 and $484,350, or $679,650 to $726,525 in designated high cost markets, and won't impact many first-time buyers."
Although higher loan limits might seem like a way to help boost sales in an otherwise sluggish market, this probably won't be the case. Other factors such as tight inventory, lack of entry-level housing and rising rates are still holding back buyers and keeping the market tight.
The S&P CoreLogic Case-Shiller 20-city home price index, released Tuesday, showed annual gains in home prices of 5.5 percent in September, down from 5.7 percent in the previous month. This is the sixth straight month that gains have begun to taper off.
"Don't expect the higher loan limits to have a measurable impact on the housing market, where the real issues are that home prices and mortgage rates have both increased at a pace that is turning off, or squeezing out, would-be home buyers," McBride says.
Learn more: