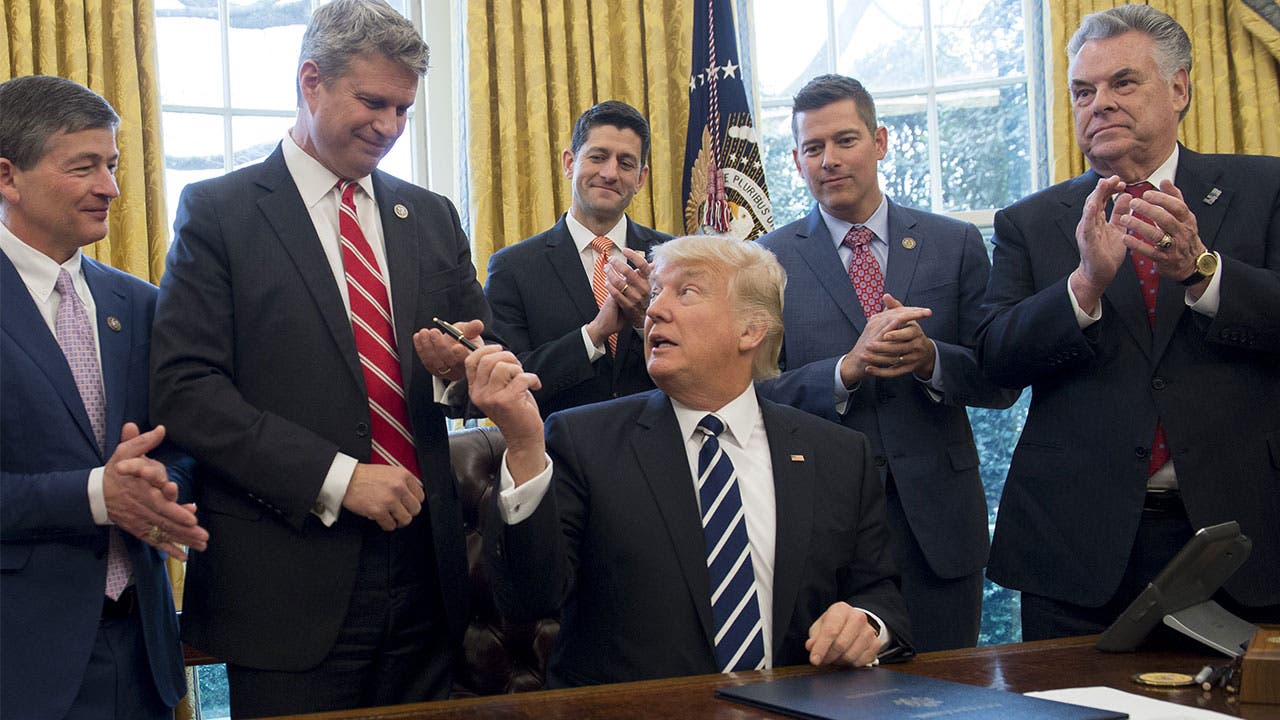 It should be easier for you to get a mortgage if lawmakers succeed in passing legislation that will lift lending restrictions on community banks.
Congress is debating easing some of the mortgage laws as part of a larger effort to revamp the Dodd-Frank Act of 2010, a massive financial law enacted in response to the financial crisis. If the Senate version passes, more homebuyers are likely to get approval for a mortgage from their local community bank or credit union.
"Any changes to soften the lending aspects will make it easier for borrowers to get loans," says Rick Sharga, executive vice president of Ten-X, an online real estate marketplace.
Here's the problem
Many lenders say the mortgage laws have become too restrictive for them to make mortgages outside of the so-called Qualified Mortgage rule. The rule is based on your ability to repay the mortgage by requiring that your debt does not exceed 43 percent of your income.
But there are very specific requirements when proving your income. The task gets trickier if you're a business owner, for example, and don't have consistent income flows.
"Lenders, particularly retail banks, have just stopped taking on any risk at all," Sharga says. "Getting those smaller lenders back into the game could have a material impact on the housing market."
Congress' proposed fix
Lawmakers are considering changing the law so community banks or credit unions can offer mortgages outside the typical Qualified Mortgage rule so long as they don't sell that mortgage but keep it in-house. By holding that mortgage on the books, it would be deemed a Qualified Mortgage. The carve-out would apply to institutions with less than $10 billion in assets.
Many lenders think this change would allow more community lenders to offer mortgages. It would also be helpful for homebuyers, when mortgage rates are still near historic lows.
"Financial regulation should promote safety and soundness while enabling a vibrant and growing economy," said Senate Banking Chairman Sen. Mike Crapo, R-Idaho, during a markup of the bill Dec. 5. "The bill we are marking up today is the product of a thorough, robust process, and honest, bipartisan negotiations."
It's unclear how much of an impact a change to the mortgage laws would have on the housing market. A large portion of homebuyers already meet the requirements within the Qualified Mortgage rule. The Urban Institute says the Qualified Mortgage rule has had "little impact" on credit availability, though there are fewer mortgages being offered for under $100,000.
What's next?
The Senate on Tuesday voted to advance the plans for Dodd-Frank reform, setting up a debate and likely passage in the coming days. The Senate version also needs to pass the House, where lawmakers are likely to tweak parts of it. But the pieces of legislation that target mortgage relief for smaller lenders have the greatest likelihood of passing, observers say.
"We think the greatest risk to the Crapo bill is overreach by House Republicans," said Brian Gardner and Michael Michaud of Keefe, Bruyette & Woods, in a recent analysts note. "However, we think this is a low risk and we think it is likely the Crapo bill is enacted in 2018."