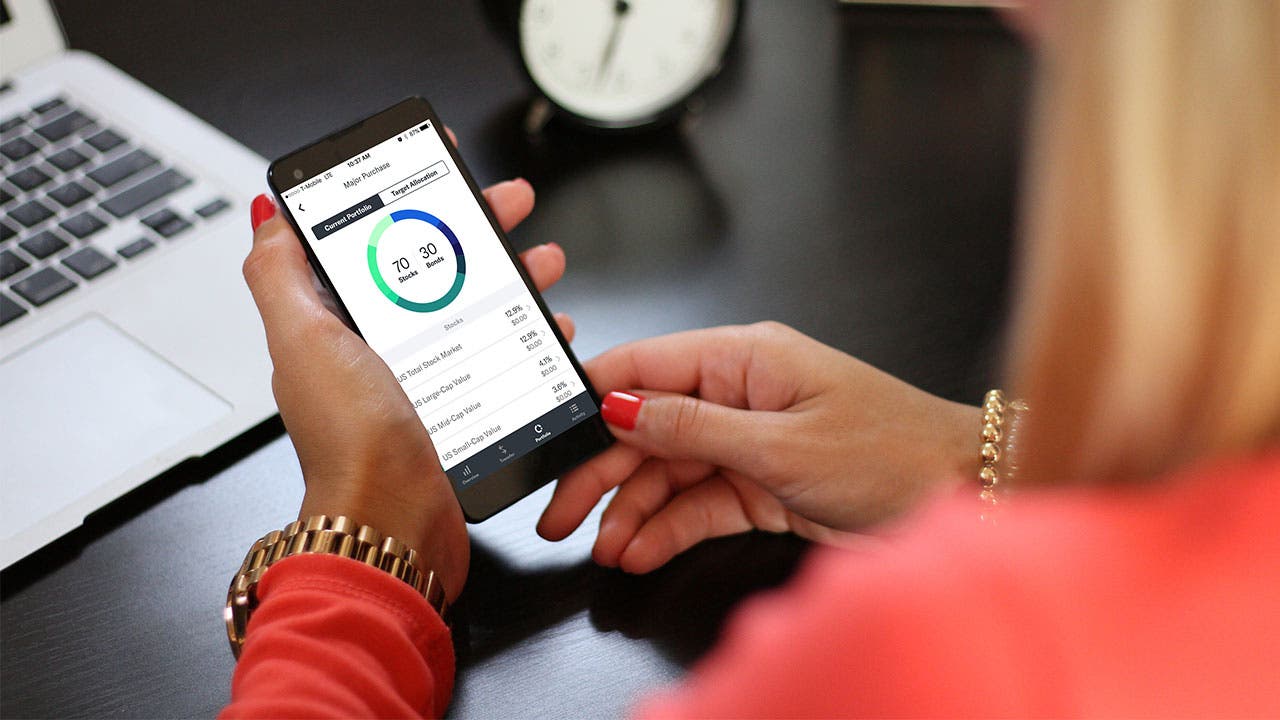 The following post contains affiliate links for which Bankrate may receive compensation when a user opens an account after clicking on specific links. The products and/or services referenced and linked on this post are made at the sole discretion of the author, and the compensation received will never influence the content, topics or posts made on this site.
Founded in 2008, Betterment is the largest player among what are known as robo-advisers, automated investing services created to help people who typically don't have enough assets to afford or need a traditional adviser.
The company has 270,000 customers and more than $10 billion in assets under management. It offers its clients a globally diversified portfolio of exchange-traded funds, or ETFs. It is goals-based, with portfolios tweaked for things like retirement planning, wealth building and other savings goals.
Although the firm is a pioneer in the space, many others have followed close behind, ranging from micro-investing firms like Acorns to the largest banks, several of which have announced plans to either build or partner with robos to offer similar services. Suffice to say, there are lots of options out there in the robo-adviser world.
How does Betterment work?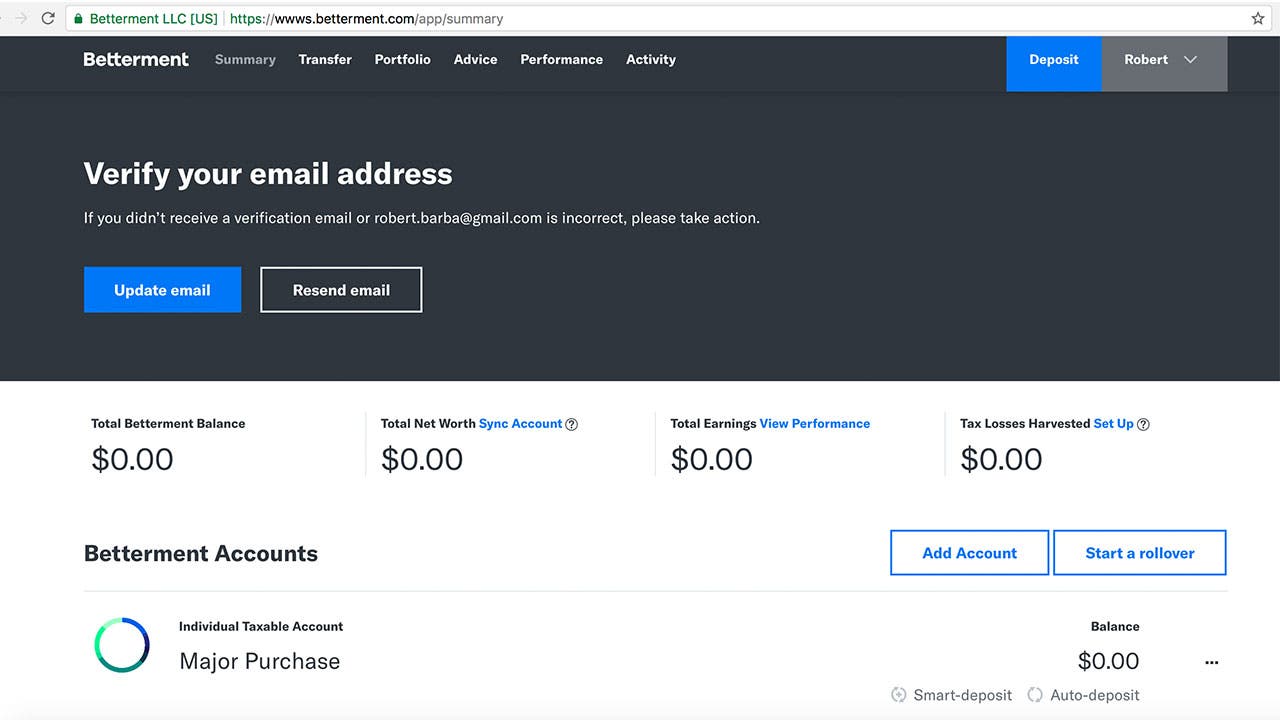 The smooth sign-up process includes a guide named Alex, who pops up occasionally to assist you with the sign-up. The mobile app is sleek, with an all-white background and a simple black font. It isn't cluttered and seems to be built for easy access.
Betterment takes a goals-based approach. In other words, it figures out what you're saving for and then recommends a portfolio accordingly. If you're looking to save money for a major purchase, expect to be ushered into a portfolio with moderate risk — about 65 percent stocks, 35 percent bonds. If you're looking to build wealth over the next 25 years, expect Betterment to suggest more stocks.
Also, Betterment asks if you have high-interest debt during the sign-up process. If you do, it suggests you tackle that first before investing.
Your investment choices
Betterment's portfolio — a mix of stock and bond ETFs — is the default setting, but it also offers three other options: a socially responsible investing portfolio, which replaces the U.S. large-cap stock allocations with firms that "foster inclusive workplaces or commit to environmentally sustainable practices"; an all-bond option from Blackrock that is intended to provide regular income and is designed with retirees in mind; and the Goldman Sachs Smart Beta portfolio, which is supposed to outperform the broad market.
Betterment excels if you want to be hands-off, which is one of the major appeals of a robo-adviser. However, several other firms, especially those with a values-based approach like Motif, allow for a bit more control of where your money is being invested by letting you pick a certain number of companies you want (or don't want) in your portfolio.
How much does it cost?
If you're a new investor or don't have a lot of money to invest, there are lots of cues that suggest this platform isn't for you. For starters, the current promotion that promises up to a year of the service for free. In order to qualify for that year, you need $500,000 to invest. To qualify for even a month free, you need between $10,000 to $24,999.
Granted, Betterment's fees are still low.
Betterment offers two pricing plans. Its digital plan, which includes its automated portfolio management, tax-efficient investing tools, a personalized financial dashboard and the ability to message with advisers, costs 0.25 percent per year. There is no minimum balance, either.
For 0.40 percent, the firm offers its premium package, including phone calls with financial advisers, to people with balances more than $100,000.
Betterment's offering is pretty inexpensive, compared to what you'd pay a traditional financial adviser.
But how does it stack up to other digital firms?
Betterment is most commonly compared to Wealthfront, another robo-adviser that charges no advisory fee on the first $10,000 of assets under management. It charges 0.25 percent annually on amounts more than that.
But for a maximum of $25 a year difference, Wealthfront's lack of a fee might not be enough to sway your decision one way or the other.
Another example: Microinvesting firm Acorns moves small amounts of money from your checking account on a regular basis and charges $1 month.
Keep in mind, you'll also pay fees to the ETFs in the form of expense ratios wherever you go. Betterment portfolio ETFs charge modest expense ratios ranging from 0.03 percent to 0.25 percent per year.
Bottom line
If you're considering a robo-adviser, Betterment makes it simple to sign up for its service, and its success points to an ongoing experience that its customers apparently like.
It is funny to think of a fintech company started in 2008 as the incumbent in an industry, but Betterment has become that for the robo-adviser space. However, given the growth in that space, you'll want to shop around and consider some of the other players, including what your own bank might be doing.