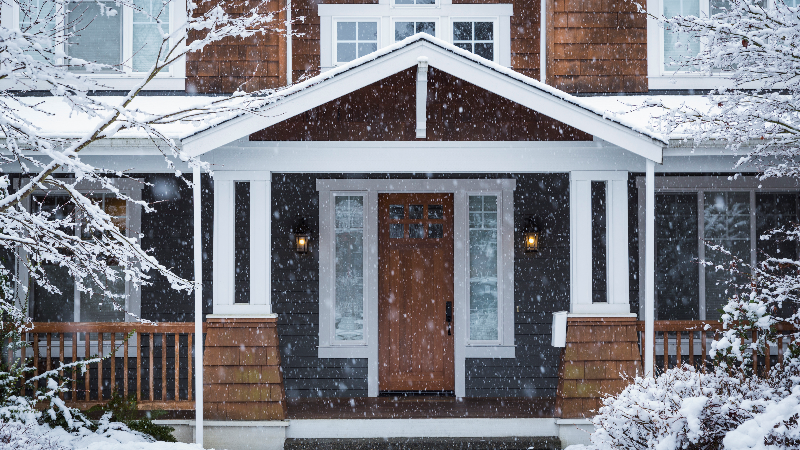 Your home is a significant investment. Protect your investment and yourself by finding the best Michigan homeowners insurance for you. Michigan law does not require you to carry homeowners insurance, but if you have a mortgage, the lender will require it. Even if you do own your home, homeowners insurance is a good idea, because otherwise, you assume all the responsibility to replace or repair your home if it gets damaged or if someone gets hurt on your property.
What affects my rates?
The average annual premium for homeowners insurance in Michigan is $1,073, which is 13% lower than the national average of $1,288. When shopping around for Michigan homeowners insurance, where you live affects your rates significantly. The most expensive ZIP code to insure is Detroit, at $2,038 and the least expensive is Ann Arbor at $794. These rates assume a $200,000 dwelling with $1,000 deductible and $100,000 liability. Keep in mind, $100,000 in liability insurance may not be enough.
Other than your ZIP code, your Michigan homeowners insurance rates are calculated based on:
Value of your home and property
Type of coverage and coverage limits
Deductible amounts
Additional coverages
Your claim history
Your credit score
Damage from wind or hail and water damage (including flooding) rank as the most frequent homeowners insurance claims (2.10 and 2.05 per 100, respectively), so you'll want to make sure you have flood insurance. Michigan ranked 18th overall in claims for water damage in 2016. Homeowners insurance doesn't typically include flood insurance, so make sure you add it to your policy. Other natural disasters are typically covered through the hazard insurance coverage of your home insurance policy.
Best Home Insurance in Michigan
To come up with our list of the cheapest and best Michigan homeowners insurance companies, we looked at several factors such as price, customer service, ease of handling claims and financial strength. We examined the 2019 J.D. Power U.S. Home Insurance Study, the ratings from the Better Business Bureau and AM Best. These are our picks for the top five companies for Michigan homeowners insurance companies.
Amica Mutual: Amica Mutual earned five stars in almost every category in J.D. Power's home insurance study. With A+ ratings from both the BBB and AM Best, Amica is our overall top pick. The company also offers auto and life insurance.
State Farm: State Farm gets four out of five stars in many categories and offers some of the most affordable coverage, with a variety of discounts. It also gets A+ scores from BBB and AM Best. State Farm offers home, life and auto insurance as well as banking and credit cards.
Allstate: Allstate ranks underneath State Farm in J.D. Power's insurance study, but it still offers a wide variety of coverage and discount options. They offer auto, home, renters and life insurance.
USAA: USAA has excellent customer service and ranks among the highest in overall satisfaction for claims. If you're a member of the military, USAA is worth looking into, offering lots of discounts and optional add-on coverage. They also offer life, renters, auto and umbrella policies.
Farmers Bureau: Farmers Bureau of Michigan earns an A+ score from the BBB. They have excellent customer service, with most customers rating them highly. They offer auto, boat and renters insurance.
| | Amica | State Farm | Allstate | USAA | Farmers |
| --- | --- | --- | --- | --- | --- |
| J.D. Power Rating | 5/5 | 3/5 | 3/5 | 5/5 | N/A* |
| BBB Rating | A+ | A++ | A+ | B- | A+ |
| A.M. Best Rating | A+ | A | A+ | A++ | A |
*J.D. Power doesn't officially rank USAA because it doesn't meet the criteria, as it's only available to military families. Farmers Bureau of Michigan isn't ranked because it only serves Michigan and doesn't meet the criteria.
Average rates for Homeowners Insurance in Michigan
Many factors will affect your homeowners insurance rate; these rates are just an average, assuming a $200,000 home with $100,000 in liability coverage.
Amica: Call for a quote.*
State Farm: $1,387
AllState: $789
USAA: $1,735 (Detroit)
Michigan Farm Bureau: $985*Amica requires you to be a prospective customer to quote you a rate, so we were unable to get a quote.


Types of Homeowner Insurance Coverage

Homeowners Insurance covers four types of coverage. They are:

Structure of your home: This type will rebuild or repair your home due to loss by fire, hurricane, hail, lightning or other natural disasters. It does not cover damage due to floods, earthquakes or wear and tear, although you can get flood or earthquake insurance added on.
Personal belongings: This covers clothes, sports equipment, electronics. Keep in mind if you have costly collectibles or very expensive clothes (such as furs) you'll need more coverage.
Liability insurance: Protects you against lawsuits from bodily injury or property damage, including from your pets.
Additional living expenses: This pays for a place to live if your home is uninhabitable due to fire or some other disaster.

Flood insurance and earthquake insurance are add-ons. Michigan does not have a lot of damage due to earthquakes, but flood insurance covers water damage, which might happen during a snowstorm or if you live on the coast of Lake Michigan. Michigan ranked 18th in claims filed due to floods. Speaking of water damage, be sure damage from freezing pipes is included in your insurance, as water damage is the third most often reason people file a claim.

Common causes of home insurance losses in Michigan

According to the Insurance Information Institute, wind and hail were responsible for the largest claims on homeowners insurance, accounting for a little over 38% of losses in 2017. Second was fire and lightning, with 35.1% of claims. Third was water damage and freezing pipes, which Michigan homeowners will want to take note of. Winter storms and heavy snowfall can also cost millions in damage. Tornados are infrequent, but they can also happen in Michigan, such as the tornado in 2012, which damaged more than 100 homes, causing millions of dollars worth of damage.

 

Frequently asked questions

What is the cheapest homeowners insurance in Michigan?

How much you pay for homeowners insurance depends on your neighborhood, if you've ever filed a claim before, the value of your home and the level of coverage that you select. It's important to get quotes from at least three companies to find the cheapest insurance for you.

How do I get homeowners insurance in Michigan?

Once you've made an offer on a home and the offer is accepted, you'll need to have the home inspected. The home inspector will be looking for both big and small issues. After the home is inspected you'll get a detailed report. If you're shopping around, you'll want to get your home appraised. Then get quotes from several different companies.

Will my homeowners insurance cover damage by termites?

Probably not. Most homeowners insurance considers damage by termites preventable. Preventing damage by insects is part of your responsibility as a homeowner. Termites are difficult to detect, however. Get your home inspected from time to time and be sure to watch for signs of damage by termites.

How much insurance do I need?

Insure your home for at least the amount of money it would take to rebuild your home in the event of a total loss. For liability insurance, get enough to protect yourself in case of accidents on your property or by dogs.