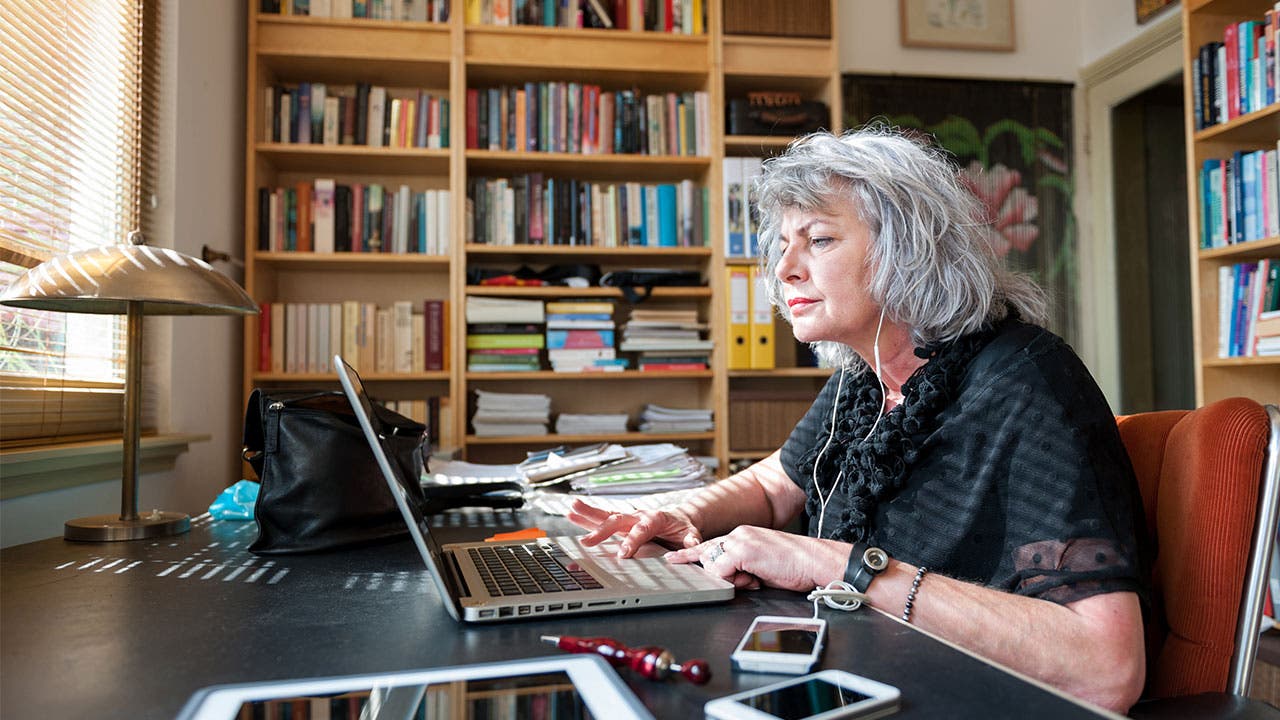 Why have multiple savings accounts?
Most people think of a savings account simply as a place to stash emergency funds for a rainy day. However, savings accounts are the perfect place to salt away money for big purchases, such as a home or a car.
To save money for multiple financial goals, you'll need multiple savings accounts.
Set targeted savings goals
Fuzzy savings goals usually don't pay off. Without targeted savings accounts, people are more likely to raid their emergency savings funds for big purchases, says Neal Frankle, a CFP and blogger at WealthPilgrim.com.
Instead, targeted savings goals spur good behaviors because they give people reasons to monitor their spending patterns to meet their goals, Frankle says.
But before launching into any savings goals, first build a strong foundation. Pay off any short-term debt such as credit cards, Frankle says.
Greg McBride, CFA, a senior financial analyst at Bankrate, advises people to stash six months' of savings in an emergency fund. "Breadwinners will need larger savings accounts of nine months to one year," McBride says.
Here are four reasons why you need multiple savings accounts.
Set up automatic savings deposits
Save early, save often and save automatically, says Robert Laura, president of Synergos Financial Group in Howell, Mich. To feed savings, sign up for free direct deposit and automatic withdrawal at your bank, so you're not tempted to spend the money.
Online banks also offer multiple accounts, letting you quickly move money from checking into savings and back, Laura says. Some online banks even link to outside-bank checking accounts. However, transfers can take two to three business days.
Track your progress
Each savings account should have its own clear goal, Frankle says. Websites such as Betterment.com, which has online investing tools, can link to your bank accounts and direct savings into Treasury bond exchange-traded funds (ETFs).
Or you can track savings with an online bank account where you regularly can view your balance.
Another proven method is using spreadsheets. More credit unions and banks are offering online tools to help their depositors. For example, Bank of the West in San Francisco offers downloadable budget spreadsheets and weekly spending journals.
Don't forget to review your goals each month to see if you're on track. "If you aren't meeting them, be willing to adjust them," Laura says. "Life happens. Don't be upset."
Prioritize you savings goals
Some goals can be fast-tracked over others by using targeted savings accounts. They make it easier to meet goals than by just lumping money into one big account.
The reason: Goals, and the amounts of money to meet them, can be clarified. The key is breaking up goals into bite-size segments, Laura says. Then deposit specific amounts of money into each of your targeted savings accounts to meet your goals.
"If you need to save $500 in six months, how much money do you need to save every day?" Laura says. "This way, your goal is in the forefront of your mind."
Once you accomplish one savings goal, divert overflow money into another targeted account to meet another goal.
Before increasing your savings deposits, plot your monthly expenses. Free personal finance websites, such as Mint.com and Adaptu.com, can help you create budgets, monitor spending and track savings to stay on top of how much you save versus how much you need for bills. These sites also have downloadable smartphone apps for mobile use.
Online banks offer multiple accounts
Many online banks offer multiple account tools. Open multiple savings accounts and then label them with goal names. Account balances show up on your banking home page, so you can track their growth.
Still, liquidity has its drawbacks. McBride says having more than two savings accounts has diminishing returns. They can be tough to track and may not be high-earning.
Also, avoid savings accounts at banks with minimum balance fees, says McBride. "Incurring only one could wipe out your earnings for several months," he says.
McBride also frowns on using an envelope system to stash cash because you won't earn anything that way. "And there's the risk of theft," he says.
Final advice: Traditional holiday savings accounts usually don't pay off, McBride says. "They aren't liquid, and they may not pay high interest rates," he says. Instead, open an online savings account for holiday spending. The rates are better.