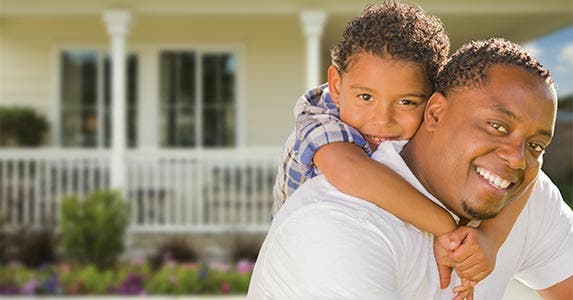 What's in store for 2017?
We got spoiled in 2016. Mortgage rates fell below 4 percent at the beginning of the year, and they spent the summer flirting with record lows. And they began 2017 above 4.25 percent.
It's a good idea to keep things in perspective, though. For most of the past 50 years, homebuyers would have been delighted to get mortgage rates in the 4 percent range.
Higher mortgage rates might result in slower increases in house prices in the first quarter of 2017, but it will still remain a seller's market in most of the country.
Here's what's in store for housing in the beginning of this year, from a look at interest rates to a set of New Year's resolutions for millennial homebuyers.
RATE SEARCH: Compare at least two mortgage lenders at Bankrate.com today.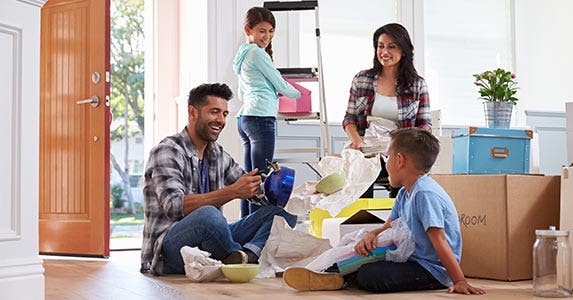 Mortgage rates may rise
Monkey Business Images/Shutterstock.com
Homebuyers and mortgage refinancers had a nice run in 2016: The average 30-year fixed-rate mortgage was under 3.75 percent all summer. Then it shot upward after the presidential election and averaged 4.24 percent in December.
Forecasters believe mortgage rates above 4 percent are here to stay. The Mortgage Bankers Association predicts that the 30-year fixed will average 4.3 percent in the first quarter. Fannie Mae, the National Association of Realtors and Wells Fargo predict it will average 4.1 percent. Freddie Mac forecasts an average mortgage rate of 4.2 percent for all of 2017.
Matthew Carbray, a certified financial planner for Ridgeline Financial Partners in Avon, Connecticut, says he urged clients to refinance throughout 2016 to lock in low mortgage rates. Now he's telling clients that early 2017 is a great time to buy a home — again, because mortgage rates are still low, even if they're in the 4s.
"For those who have been contemplating a purchase, it may be as opportunistic a time as you're going to get to lock in a rate," Carbray says.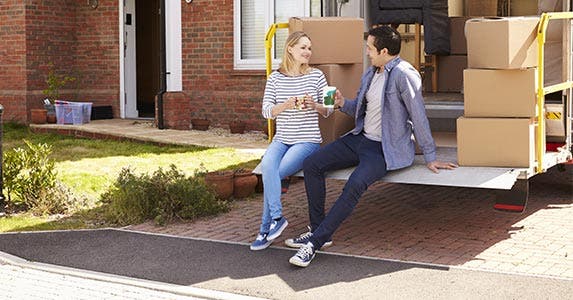 Millennials buy houses?
Monkey Business Images/Shutterstock.com
For a long time, the real estate industry waited for millennials to start buying houses in big numbers. They finally arrived. In 2016, people under 35 made up 61 percent of first-time homebuyers, according to NAR.
Lisa Ford, a Realtor and a board member of the Orlando Regional Realtor Association in Florida, has a list of New Year's resolutions for anyone (especially millennial first-timers) who want to buy in 2017.
Prepare and file income taxes early, because lenders want to see the latest information about borrowers' income and taxes. Doing your 2016 taxes helps you gather the documents you need.
If you get a tax refund, set it aside for expenses such as a down payment or mortgage closing costs.
Before looking at homes, find an experienced loan officer "who's familiar with the first-time homebuyer down payment assistance programs that are available."
RATE SEARCH: Ready to buy your first house? Shop today for a mortgage.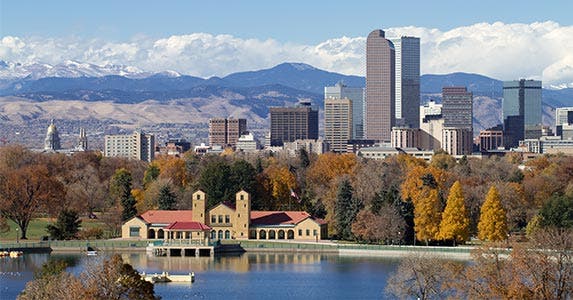 Inventory stays tight
EdgeOfReason/Shutterstock.com
In many places across the United States, it continues to be a seller's market, in which there are more potential homebuyers than sellers. In the hottest markets, such as Denver, sellers can expect to get multiple offers if they price their homes well.
Nationally, the inventory of homes for sale was less than 4 1/2 months toward the end of the year. "The inventory has been low, although if new homebuilding continues, that will help inventories," Ford says.
It's especially hard to find lower-price homes suitable for first-time buyers. Entry-level homes have been kept off the market because so many owners owed more on their homes than they were worth, says Rick Sharga, chief marketing officer for Ten-X, which runs Auction.com. "Disproportionately, it was that segment of the market that was hit the hardest," he says.
Lawrence Yun, chief economist for the National Association of Realtors, says, "The good news is that the tightening labor market is beginning to push up wages and the economy has lately shown signs of greater expansion."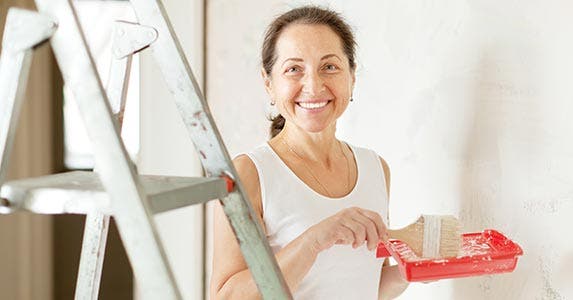 Home sales ramp up
Iakov Filimonov/Shutterstock.com
January and February tend to have the least number of home sales, as people stay indoors and recover financially from the holidays.
A.W. Pickel III, president of the Midwest division of AmCap Mortgage Ltd., believes that rising interest rates will push buyers into the market earlier in the year. People will try to buy in winter, figuring that higher interest rates will make homes less affordable in spring.
"I think it'll begin to pick up in earnest in February, and in March it'll be running full-bore," Pickel says.
READ MORE: Here's why you shouldn't panic over rising mortgage rates.
Sharga believes that rising mortgage rates will cause home prices to rise more slowly in 2017 than they did in 2015 and 2016. Slower price increases should help sales, too, he says.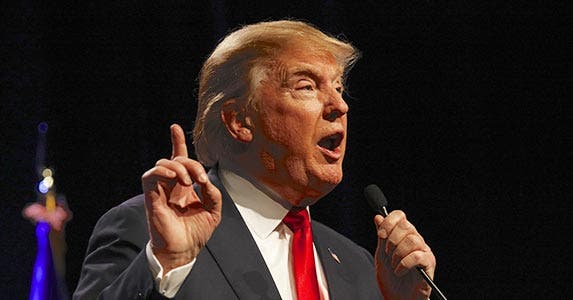 The Trump Effect
Joseph Sohm/Shutterstock.com
The new Donald Trump administration might tackle the fate of mortgage giants Fannie Mae and Freddie Mac. The government-sponsored enterprises have been under conservatorship since autumn 2008. In effect, they are managed by a federal agency.
The conservatorship of Fannie and Freddie was supposed to be temporary, but policymakers haven't figured out what to do about the companies. Congressional conservatives favor abolishing them. Wall Street and many people in the mortgage industry favor privatizing them.
Steven Mnuchin, the nominee to be Treasury secretary under Trump, says privatizing Fannie and Freddie will be a top priority. "It makes no sense that these are owned by the government and have been controlled by the government for as long as they have," Mnuchin told Fox Business.
Rick Roque, president of MenloFinancial, a bank consulting firm, is heartened by Mnuchin's words.
"Privatizing Fannie and Freddie will infuse those organizations with more capital, which will enable them to purchase greater volumes of mortgages from lenders," Roque says. "So that should have the effect of lowering interest rates, or at least keep them from going higher."
RATE SEARCH: Found your dream home? Search Bankrate.com today for a low down-payment mortgage.