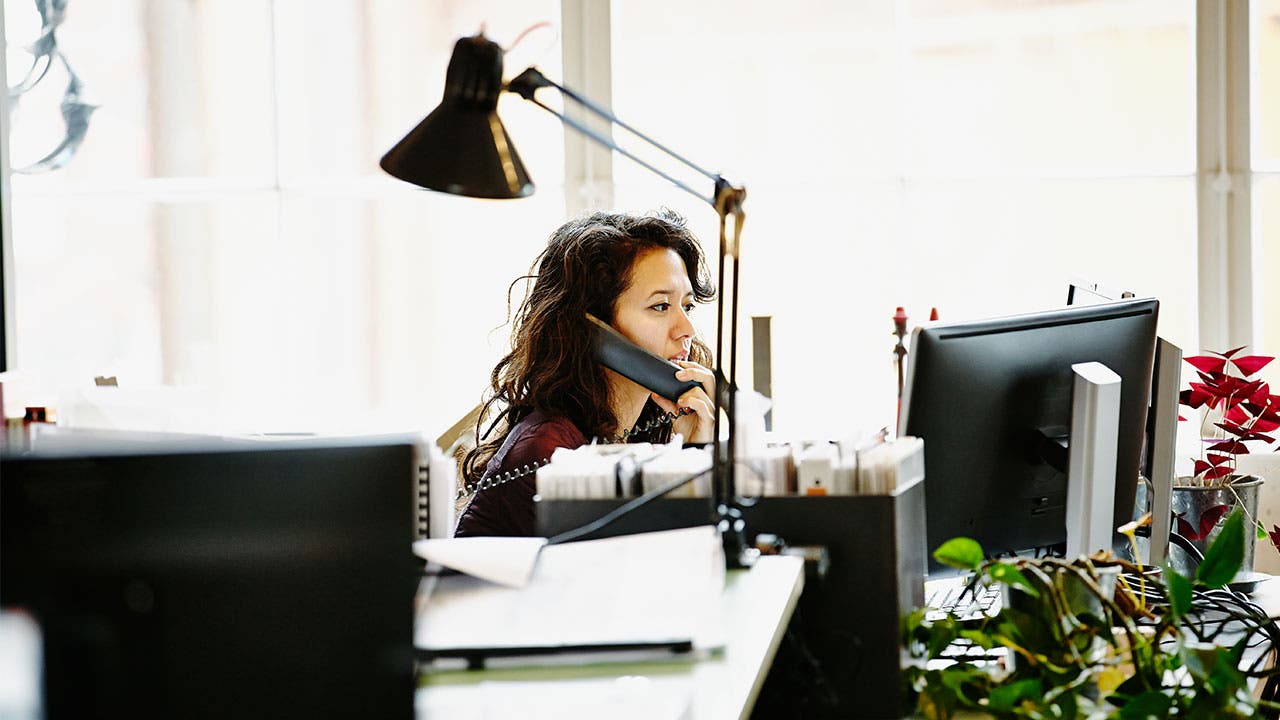 Think losing your car keys is bad? Imagine losing the PIN you need to thaw out your frozen credit reports.
It's been a year since the Equifax data breach made headlines, and a new provision just made credit freezes free for everyone. But keeping up with a six- or 10-digit PIN may be required, depending on how you unfreeze your credit reports.
A Bankrate employee lost her PINs after freezing her credit reports in May. Because creditors couldn't pull her credit file, she couldn't sign up for the company card she needed or lower her credit card interest rates. And the process of getting a new PIN and unfreezing each credit report took much longer than expected.
"I probably wouldn't do it again, which kind of defeats the purpose of doing it in the first place because it's supposed to be there to protect you as the consumer," says Riley Arthur, Bankrate's photo editor. "But it was just so difficult."
Parting with the online PIN
Two of the three major credit bureaus have recently changed their policies related to security freezes and PINs. As of September, if you're unfreezing your credit reports online through Equifax or TransUnion (or through the myTransUnion mobile app), you won't need a PIN at all. You'll only need to enter your account username and password.
"The updates we've just made regarding PIN management via myTransUnion is another way we're improving the customer experience, and we plan to continue building upon our innovation efforts," a TransUnion representative says.
However, you will need a PIN if you're unfreezing your Experian credit report. You'll also need one if you want to thaw out your Equifax or TransUnion credit report over the phone (or through the mail if you're dealing with Equifax).
Replacing the PIN you lost
The process of recovering a lost PIN is slightly different for each of the credit bureaus.
For Equifax, you'll need to submit a request through the mail in writing or call the customer care center (888-298-0045). You can also call Experian (1-888-397-3742) and ask for a PIN reminder or request one online or through the mail. TransUnion customers can replace a lost PIN by signing in online or using the new myTransunion mobile app.
Replacing a PIN online or over the phone should take less than an hour, an Experian spokesperson says. A PIN that will be sent through the mail is processed in three business days. Thawing out a frozen credit report is usually done within the same time frames, according to the Experian website.
For Arthur, replacing all three of her PINs and unfreezing two credit reports took 2 1/2 months, she says. And just this week, a failed attempt to have her credit file pulled for an apartment search made her realize her Experian credit report was still frozen. In total, she's made about three dozen phone calls and has answered a series of identity verification questions.
"You don't want it to be so easy that anyone could just call obviously," Arthur says. "But the system in place doesn't seem to be very effective or helpful for people like myself that have lost the appropriate information."
Retrieving a lost PIN tied to a credit report should be difficult, argues John Ulzheimer, a credit expert and president of The Ulzheimer Group.
"How bad would a credit bureau get beat up if someone found out that it's really easy to replace a PIN or change a PIN?" he asks.
Keeping up with the PIN
While there are more advanced ways to verify your identity (think: fingerprint scanning and facial recognition technology), it's important to have multiple layers of authentication, including PINs. After all, a thief who could unfreeze your credit report could do all sorts of damage, from opening credit cards in your name to stealing your tax refund.
If you're worried about losing your PIN, there are many ways to store it securely. You could keep it in a password manager, says Russell Schrader, executive director of the National Cyber Security Alliance. Or hide it in your phone. You could write it down on a piece of paper and put it in a desk. You could also keep it in a document with other passwords that's stored on an external hard drive.
The goal would be to make it so that if somebody stumbles upon it, they don't know what it is, Schrader says.
Why credit freezes matter
With or without a PIN, unfreezing a credit report can be somewhat of a nuisance. But a credit freeze is the best option for consumers concerned about becoming victims of fraud and identity theft. Occasionally checking credit reports, signing up for credit monitoring and placing a fraud alert (which can now remain in place for a year instead of 90 days, according to the same law that made credit freezes free for everyone) are all important steps you could take to protect yourself. But a credit freeze is the best fraud prevention option, Ulzheimer says.
You can get a copy of your credit report for free on Bankrate.
A credit freeze could be worth having, even if you're the kind of person who would struggle to keep up with a PIN.
"Yes, if you're disorganized, you may lose your PIN or you may forget to thaw your credit reports when you apply for credit and it's going to pause or it's going to delay the process," Ulzheimer says. "But then again, that's the whole purpose of the security freeze: to stop the process until verification has been made that you are in fact the person applying."