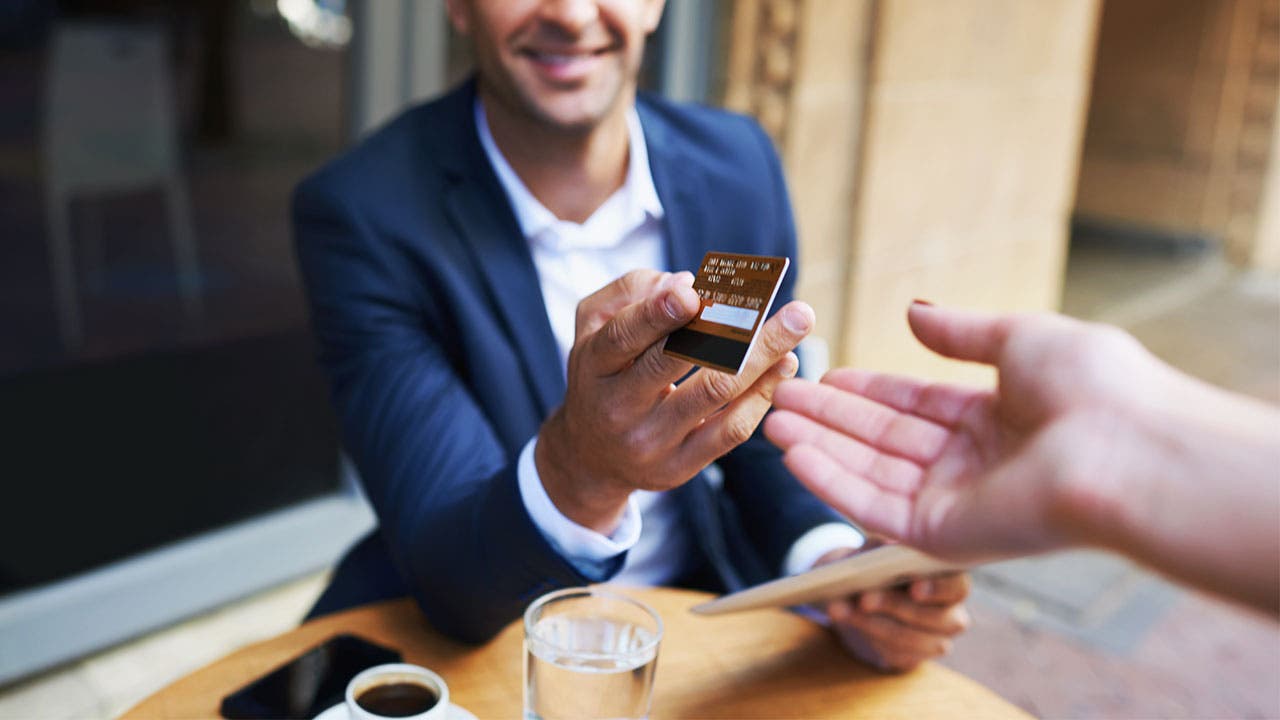 If you're in the market for a new credit card but you're worried about applying and getting turned down it can help to see if you're pre-qualified for the credit card you want.
When you apply for a credit card the credit card company will do what's called a "hard pull" on your credit to understand your creditworthiness. A "hard inquiry" can sometimes have an adverse effect on your credit score and it happens any time a potential lender reviews your credit history after you apply for a credit line with them. Checking your pre-qualification for a credit card involves a "soft" credit inquiry which doesn't harm your score.
What does pre-approval mean?
The pre-approval process is when a bank checks your credit history and general information by placing a soft credit inquiry with a credit bureau. If you meet their credit and income requirements, the card issuer may decide to offer you a preliminary approval.
The three credit bureaus — Experian, Equifax, and TransUnion — keep databases of consumer information card issuers can use to screen people for pre-approved offers. That's why, in some cases, you may receive direct mail from a bank saying you've been pre-qualified for one of their credit cards.
Also note that, with some of the resources we share below, it's possible to see if you're pre-qualified for a specific credit card or with a specific card issuer. While you can wait to see if you receive an offer for a card in the mail, there are times when it makes sense to take things into your own hands.
Benefits of pre-approved credit card offers
You may be wondering why you would bother checking if you're pre-qualified for a credit card before you apply. There are several benefits for doing so:
You can gauge your chances of being approved for a credit card without a hard inquiry on your credit report. If you find you're not pre-approved, you can opt not to apply and avoid potential damage to your credit score that could result from a hard inquiry.
Many times, consumers receive better rewards or credit card terms through pre-qualified offers than those available to the public.
While these perks are important, it's important to remember that pre-approved offers have drawbacks, too. Before you check your status with card issuers, keep in mind that pre-approval offers are never guaranteed. Having a card issuer assert that you're pre-qualified for one of their credit cards doesn't mean you will be granted the card you want once they do a hard pull on your credit report and see your current credit, income, and debt details. Likewise, the fact that you don't get automatic pre-approval doesn't mean you won't qualify for a credit card if you take steps to apply.
How to check if you're pre-approved for a credit card
While there are downsides to going after pre-approved offers, seeing if you have a good shot at a card before you apply can still be a good idea. If you're tired of waiting for pre-approved credit card offers in the mail, a handful of websites let you check for pre-qualified offers with certain issuers. Here are some websites to explore:
The bottom line
While pre-qualified credit card offers are never a sure thing, they can help you decide whether to pull the trigger on a credit card — or whether to wait.
Either way, make sure to read through all terms and conditions and fine print for each card you're considering. Read up on each card's APR and rewards scheme, and make sure to compare any applicable fees. While you may be pre-approved for several different cards, not all offers are equal or ideal for your needs.