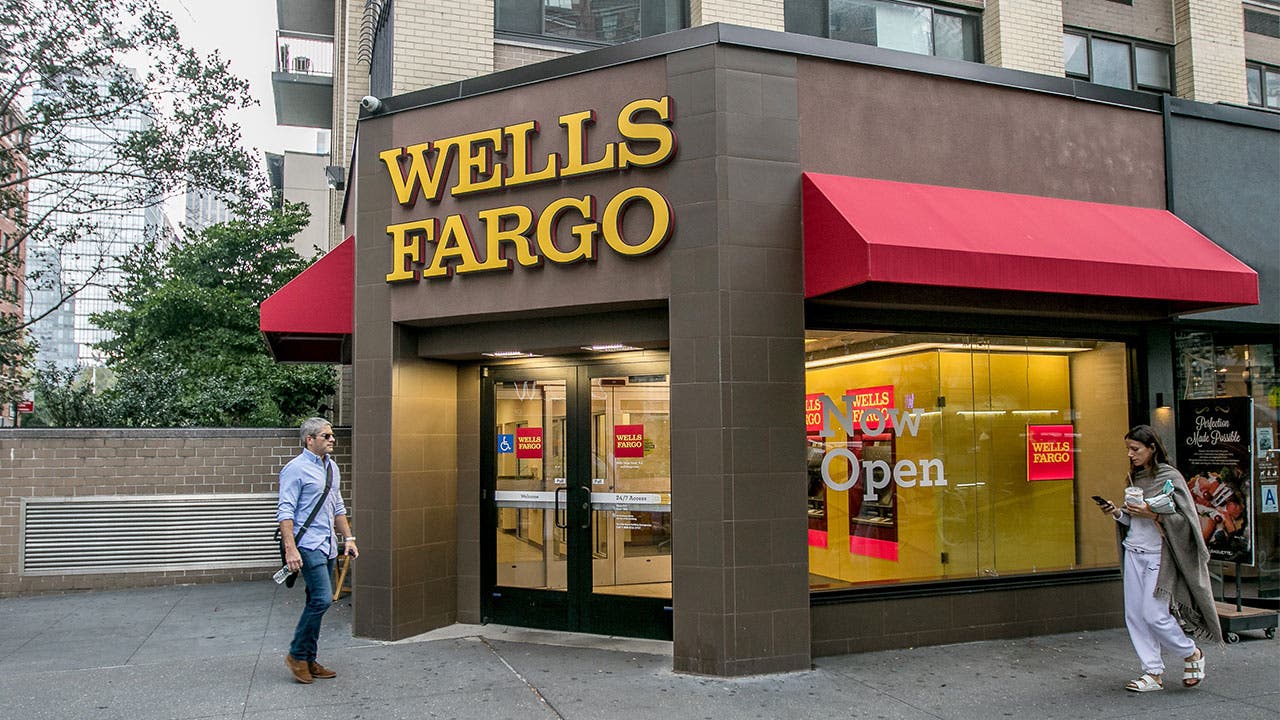 Glitches and internal errors have recently left customers of some of the biggest banks in a bind.
Wells Fargo customers found themselves with overdraft fees and empty checking accounts following an internal processing error that caused some online bill payments to be processed twice. And an internal glitch in early January left some Capital One customers with multiple charges for the same debit card transactions.
Technical issues in 2017 also kept customers of banks like Chase and PNC from temporarily accessing their mobile and online bank accounts.
Banks behaving badly
When a bank accidentally processes an online bill payment or debit card transaction more than once, it's their responsibility to make you whole. Consumers, however, need to report errors in a timely fashion.
Under the Electronic Fund Transfer Act (EFTA), consumers have 60 days from the date that appears on their periodic account statement to notify their bank about unauthorized activity. If you contact your bank within that time frame, it triggers an investigation and your financial institution must correct the error, says Lauren Saunders, associate director at the National Consumer Law Center. Banks are also responsible when customers end up with fees and charges related to a mistake the institution made.
"Under the EFTA, a financial institution is liable to a consumer for all damages caused by its failure to make an electronic fund transfer in the correct amount when properly instructed to do so by the consumer," Saunders says.
Wells Fargo spokesperson Hilary O'Byrne says the issue with online bill payments was corrected overnight. The bank agreed to take care of any fees or charges that customers incurred.
Capital One customers impacted by the bank's technical error were notified that they would be credited for the inaccurate postings when they logged into their accounts or contacted the bank directly, says bank spokesperson Amanda Landers.
Getting your bank to make you whole
If your bank won't fix its errors, contact your financial institution and work your way up the leadership chain until the problem is resolved, says Ira Rheingold, executive director of the National Association of Consumer Advocates. If your bank won't cooperate, consider filing a complaint with the Consumer Financial Protection Bureau and your state's attorney general.
Even if your bank is willing to cover any fees you've been charged, you may decide you deserve additional compensation, particularly if an error had an impact on your credit or your ability to qualify for a good mortgage rate.
If taking legal action against your bank seems necessary, it may be difficult, especially if there's an arbitration clause in a contract preventing you from teaming up with other customers and suing the financial institution. A recent attempt to make it easier for consumers to take financial providers to court was thwarted. Consider consulting an attorney to discuss your options.
Next steps for consumers
It may be up to a bank to fix any problems it causes, but there are steps consumers should take to protect themselves.
Keep an eye on your bank accounts. Reviewing them at least every couple of weeks is a good rule of thumb, says Mark Wilson, president of MILE Wealth Management in Irvine, California.
You should also consider setting up account alerts, Wilson says. That way you'll receive a notification whenever your balance is low or there's another issue with your account.
While you're waiting for your bank to correct an error on your account, you may need access to more cash. That's why having accounts at multiple banks could be a good idea. It's also wise to have an emergency fund in a high-yield savings account that you can tap into if necessary.
Time for a new bank?
If your bank has made several mistakes in the past, it may be time to consider closing your account. If you shop around, you may find an institution with better customer service or better rates on CDs, money market accounts and other products.
"Consumers need to be much more willing to simply walk away from a bank," Rheingold says. "They need to be comfortable with that. They need to take control of that banking relationship."
Instead of switching banks, you could also limit your bank's ability to pay bills on your behalf or opt out of other services. Just consider how the bank handled situations when errors were made.
"You really have to think about, what's the policy of the organization? What's the policy of the provider that you're using for this particular service and how will they react if something like that does happen at some point?" asks Justin Jackson, vice president of product management for electronic payments at Fiserv.