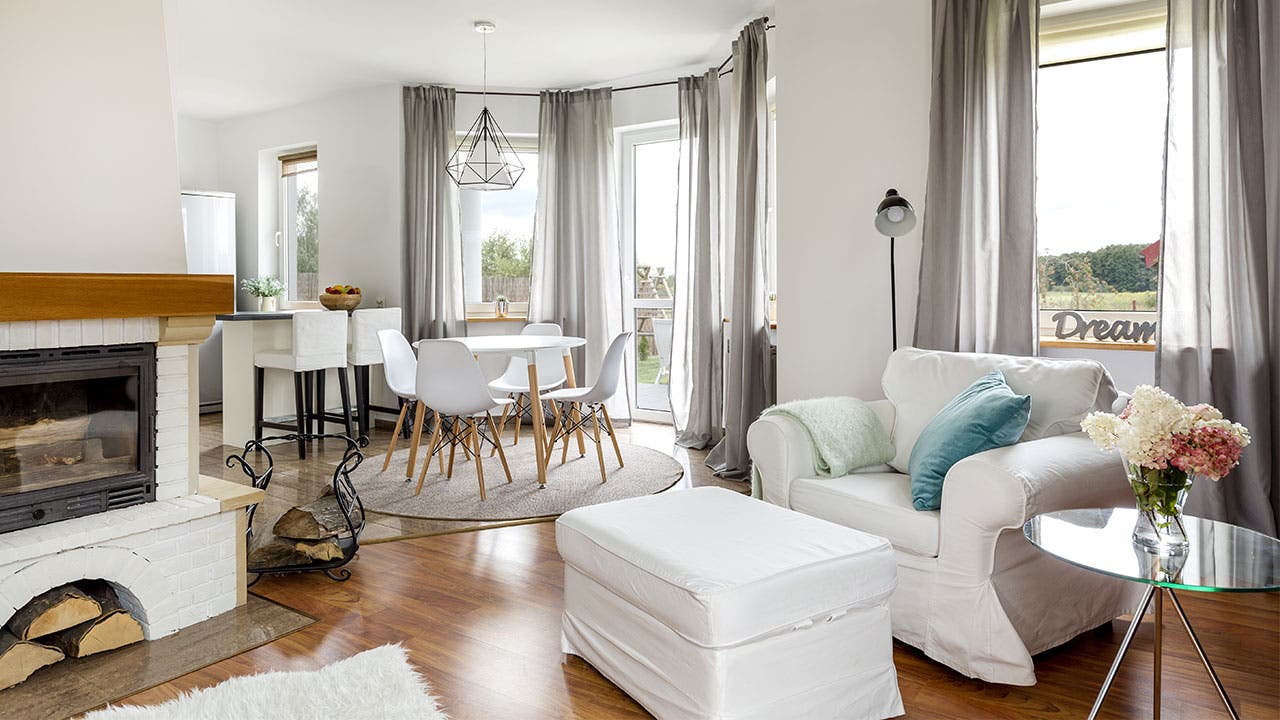 If you can't put 20 percent down to buy a home, you will likely have to pay for mortgage insurance. But there are ways to get around that additional monthly cost.
Most lenders can pay that cost upfront through a loan product called lender-paid mortgage insurance, or LPMI. With LPMI, you pay a slightly higher interest rate to make up for not paying mortgage insurance.
Mortgage insurance
A policy that reimburses the lender if the borrower defaults on a home loan. Generally, lenders require mortgage insurance when the loan is for more than 80 percent of the home's value. Often known as private mortgage insurance, or PMI. The Federal Housing Administration sells mortgage insurance, too.
The interest rate for an LPMI home loan is typically a quarter to half of 1 percent more, compared with other mortgage products. But there are several factors to consider when looking at an LPMI home loan.
Pros of lender-paid mortgage insurance
Lower monthly payments. With an LPMI home loan, you aren't making extra payments for mortgage insurance, so your monthly mortgage costs are often less, especially since interest rates have remained low.
"If you have a $200,000 home loan, you're probably saving as much as $60 a month with an LPMI home loan," says Manny Sarnes, retail branch manager at Planet Home Lending.
Lower down payment. An LPMI home loan does not require a 20 percent down payment, so your upfront costs tend to be less. Putting 5 percent or less down for an LPMI loan can save you several thousand dollars upfront on a $200,000 loan.
Cons of lender-paid mortgage insurance
LPMI has a higher interest rate. You will pay slightly more in interest to make up for the cost of not paying mortgage insurance upfront. This can add up over the life of the loan if you plan to stay in the house for a long period of time. If you plan to sell in five to seven years, this is less of a factor for you.
"If you put 5 percent down or less and you plan to be in the home less than 10 years, there are solid points for why LPMI makes a good choice," Sarnes says.
Interest rates are on the rise. Many lenders expect interest rates to rise in the coming years, which means an LPMI mortgage will cost more. Make sure your lender walks you through the monthly costs of doing LPMI versus a conventional mortgage and other products to be sure you're getting the best deal.
"If you intend to hold the property indefinitely, the risk is that rates are expected to rise, so you might not be able to refinance out at a lower rate later," says Brian Koss, executive vice president of Mortgage Network. "But if you're living there for a short period of time, LPMI may not be a bad deal."
More expensive if you have bad credit. Your credit score plays a huge factor in the interest rate you get. "The lower your credit score, the higher the interest rate you're going to pay," Koss says.
This means LPMI will cost even more for borrowers with a low credit score, typically below 700. However, there are ways you can "buy down" points on your interest rate if you're willing to pay more upfront.
Other options with small down payment
There are other mortgage products that require a smaller down payment, such as mortgages backed by the Federal Housing Administration that require only a 3.5 percent down payment. Sometimes these loans can carry a lower interest rate than LPMI, but you will pay mortgage insurance throughout the life of the FHA loan.
In other conventional mortgages, the lender will require you to pay mortgage insurance until the loan balance falls below 78 percent of the original value of the home. There are ways you can speed up the process to stop paying mortgage insurance sooner, depending on how often you make mortgage payments and when you plan to sell the home. That's why it's important to talk with your lender about your financial goals and what mortgage product would be best for you.
"Not a lot of loan officers explore the LPMI option with consumers, so it is an under-used product," Sarnes says. "If we educated homebuyers more, I think we'd see more people would use it."