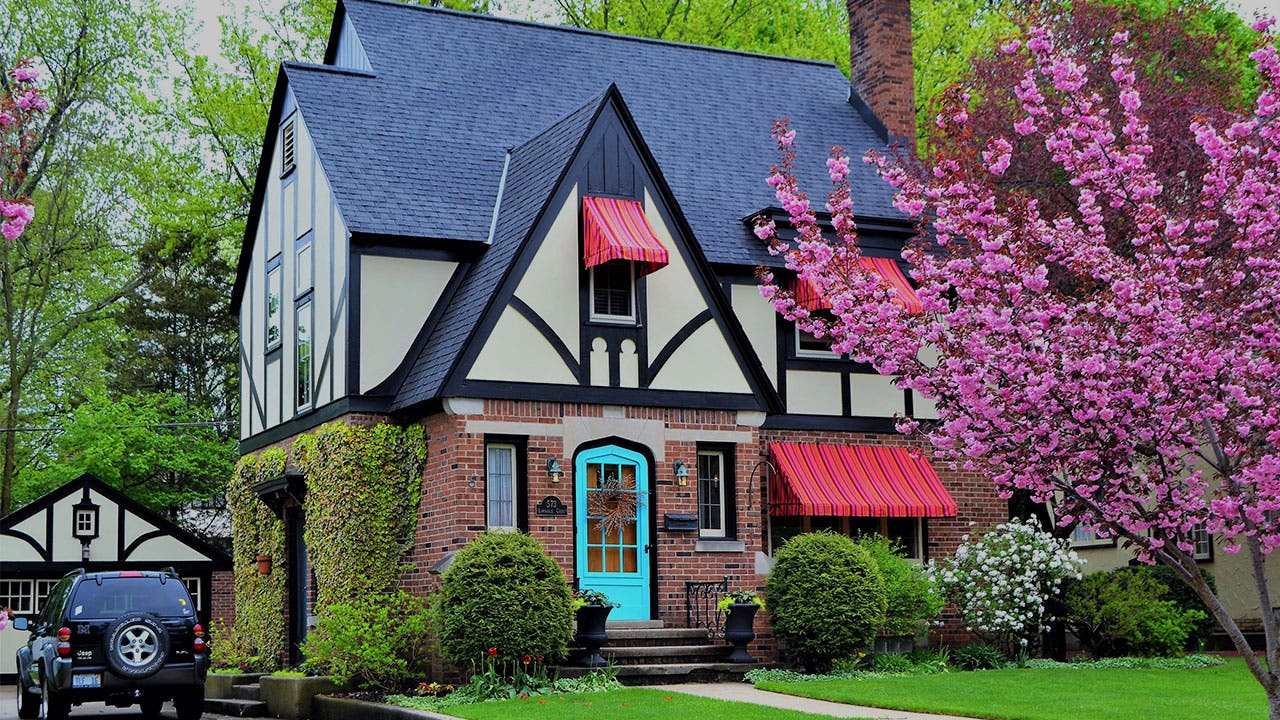 With fall just around the corner, intrepid homebuyers still have time to find a home and score a deal on a mortgage. Some factors are working in buyers' favor, such as lower mortgage rates, as well as slower home-price growth and more inventory in some of the nation's pricier markets.
Here are three mortgage tips to help you navigate the lending landscape in the month ahead.
1. Lock in your mortgage rate ASAP
As summer gives way to fall, sellers become more motivated to get buyers through the door and sell before the end of the year. That means buyers who've been sidelined so far this year could see their luck turn around as prices drop and competition thins.
To capitalize even more on potential savings, it's a wise move to lock in your mortgage rate as soon as possible, says Elizabeth Rose, sales manager with Nations Lending in Dallas. Although mortgage rates have fallen in recent weeks, positive economic news tend to push them higher, Rose says. Failing to lock in before rates tick up could cost you thousands in interest payments over the life of your loan.
Let's say you lock in a 30-year, fixed-rate mortgage for $300,000 at 4.5 percent on Sept. 1. You'll pay $247,220 in total interest throughout the life of the loan. But if you take a wait-and-see approach and rates move up to 4.75 percent near the end of the month, you'll pay an additional $16,159 in total interest over the life of the loan.
"There's no guarantee that pricing is going to improve; there's always a chance it will get worse," Rose says. "We may have some good days (where rates fall), but more often than not, today is better than tomorrow."
Use Bankrate's mortgage calculator to determine what your monthly payment will look like.
2. Give cash-out refinancing a look
U.S. homeowners with mortgages have a record $5.8 trillion in tappable home equity, but many of them aren't using it. If you have a cash need but are hesitant about using your home equity for it, you might be more at ease with a cash-out refinance than a home equity loan product. Many homeowners choose cash-out refinancing because you can get a single, fixed-rate loan rather than a piggyback home equity loan or home equity line of credit that typically have higher interest rates.
Deciding whether to tap your home's equity depends on how you plan to use the money. One strategy for a cash-out refinance: Use it to pay off high-interest revolving debt to reap short-term cash savings, says Brian Surgener, senior vice president of strategy and analytics at BBMC Mortgage.
Before you tap your home's equity, though, be mindful of how often you've refinanced in the past and what you plan to use the money for. Refinancing won't make much financial sense if you don't plan to stay put long enough to recoup borrowing costs, Surgener says.
"If you refinance too often, the costs incurred can strip the equity you have in your home," Surgener says. "But if you're smart about it, you'll shop around and look for the right lender who can advise you on your credit situation and whether it makes sense for you."
3. Get a conditional loan approval
It's still a seller's market in many places, and you'll want to be in the best position possible to make an offer if the right home hits the market. Gain an edge over other buyers by having a conditional approval in place, Surgener says.
A conditional approval takes preapproval a step further. It means the lender has reviewed and vetted your financial documents, income and employment, and has approved your loan — with some caveats. For example, a lender may give you a conditional approval and ask you to provide a source for a large deposit, or a donor letter for a down payment gift.
"You can act fast if a good listing comes up, and you can use that bargaining power," Surgener says of securing a conditional approval before making offers. "You might be able to negotiate (on the home price) and get a lot of value in return, too."