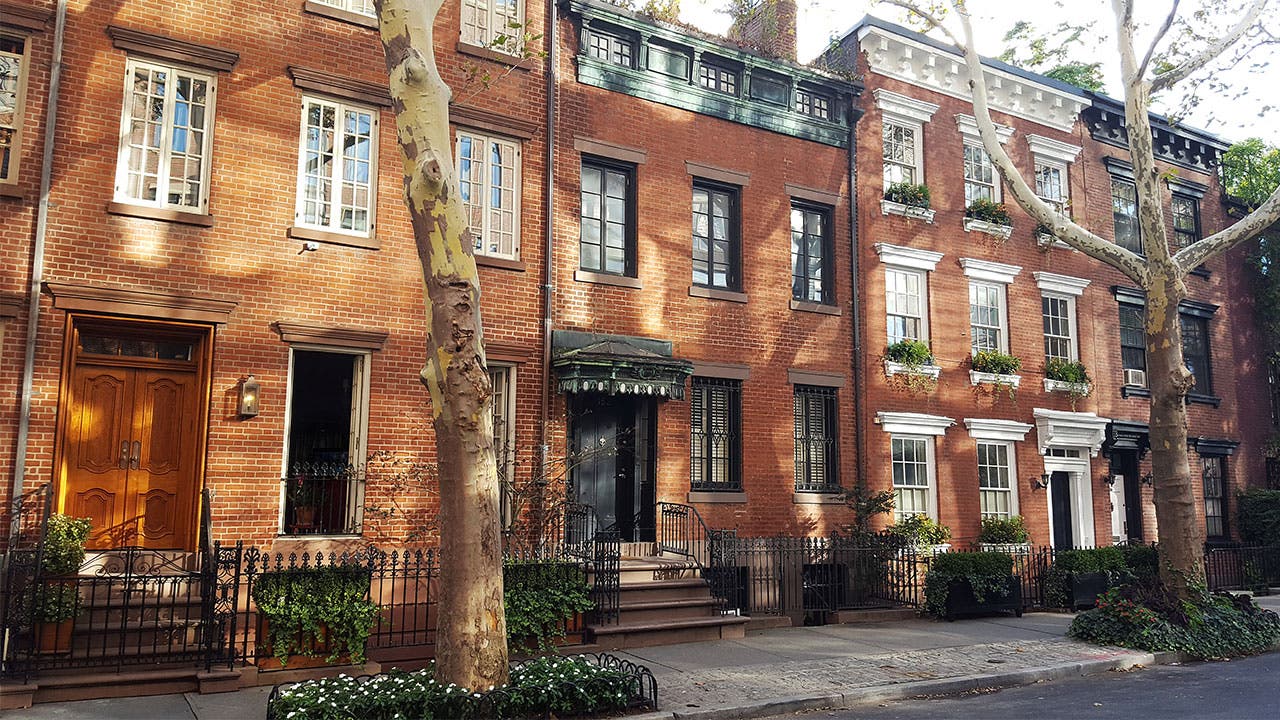 It's hard out there for homebuyers. Tight inventory and sky-high home prices are making it tough to find the right house.
The high point of today's market are the low mortgage rates — but even those are on the rise. Here are some tips for homebuyers in today's market.
1. Sell now and lock in a low rate
Homeowners who are thinking about moving into a new home should act fast. There are two major reasons for this:
Sellers around the country are getting top dollar for their property.
If you need to get into another mortgage, this is a good time to lock in a low rate.
"A year from now, who knows where rates are going to be? The Fed's got a pretty Hawkish position. As we heard in the last meeting, they're going to continue to have their foot on the gas pedal," says Aiman Abozeid, branch manager for Inlanta Mortgage. "The rising rates and the fact that you're going to get top dollar for your home are good reasons to sell now."
The down side is that you will also be paying top dollar for your next home. The best possible scenario is that you're moving to a market that's less expensive than your current location. You could end up selling for a profit and buying at a reasonable price, Abozeid says. But if you're buying in a hot market, you might have to pay asking price or more for your new home.
If you're ready to buy, lock in your rate as soon as possible, says Colin Robertson, mortgage expert and founder of the blog The Truth About Mortgage.
"Pay close attention to interest rates," Robertson says. "Some lenders are now offering pre-locks that allow you to secure your mortgage rate before you find a home in the event rates rise even further."
2. Speed up the loan process
The pressure is on the buyer to make their offer as appealing as possible. A component of this is the ability to pay up promptly and smoothly.
"A strong offer is one in which the home seller is confident you can close on your mortgage and do so quickly without any hiccups," Robertson says.
The time frame for many closings is shrinking, too, according to Andrew Marquis, executive vice president of mortgage lending for Guaranteed Rate.
"Many of our closings are occurring in as little as three weeks," Marquis says. "In order to execute under this compressed time frame, during the height of the year, consumers need to work with a proven local lender that can perform in this environment."
Borrowers can significantly cut down on the loan processing time by getting their paperwork in order. Find out what documents you'll need from your lender and make delivering them your top priority. Things like ordering old tax returns or bank statements, if you misplaced the originals, can take time. So the sooner you complete that piece of the puzzle, the better off you'll be.
Lenders are also finding ways to speed up the loan process, too. Guaranteed Rate, for example, offers a program called Red Arrow Approval Express, which cuts down the time of the appraisal process to just 48 hours.
"We have our own locally committed appraisal management company that will deliver the appraisal report within two business days, assuming the listing agent grants prompt access to the property," Marquis says.
3. Count income from your side hustle
Nearly 4 in 10 Americans (37 percent) have a side job, according to a new Bankrate survey. From driving for Uber to selling goods on place likes Etsy, it's not uncommon for today's workers to supplement their main source of income with a second job.
Using this extra income can help borrowers qualify for a loan. However, there are some conditions, such as how long you've been doing the job.
"Whenever we receive an application from a self-employed borrower or borrower with a second job, we seek to verify any and all income on two years' federal income tax returns," Marquis says. "Certain programs will permit simply the most recent one year, but it always helps to verify two years' worth of earnings. When we preapprove the loan, we are insuring that closing as best we can for all parties to avoid any potential pitfalls during the process."
If you do choose to claim this income, make sure it doesn't exclude you from getting certain mortgages because you surpass the maximum earning requirements, Abozeid says.
"If you make too much money, you can get disqualified from some loan programs, like USDA loans," Abozeid says.