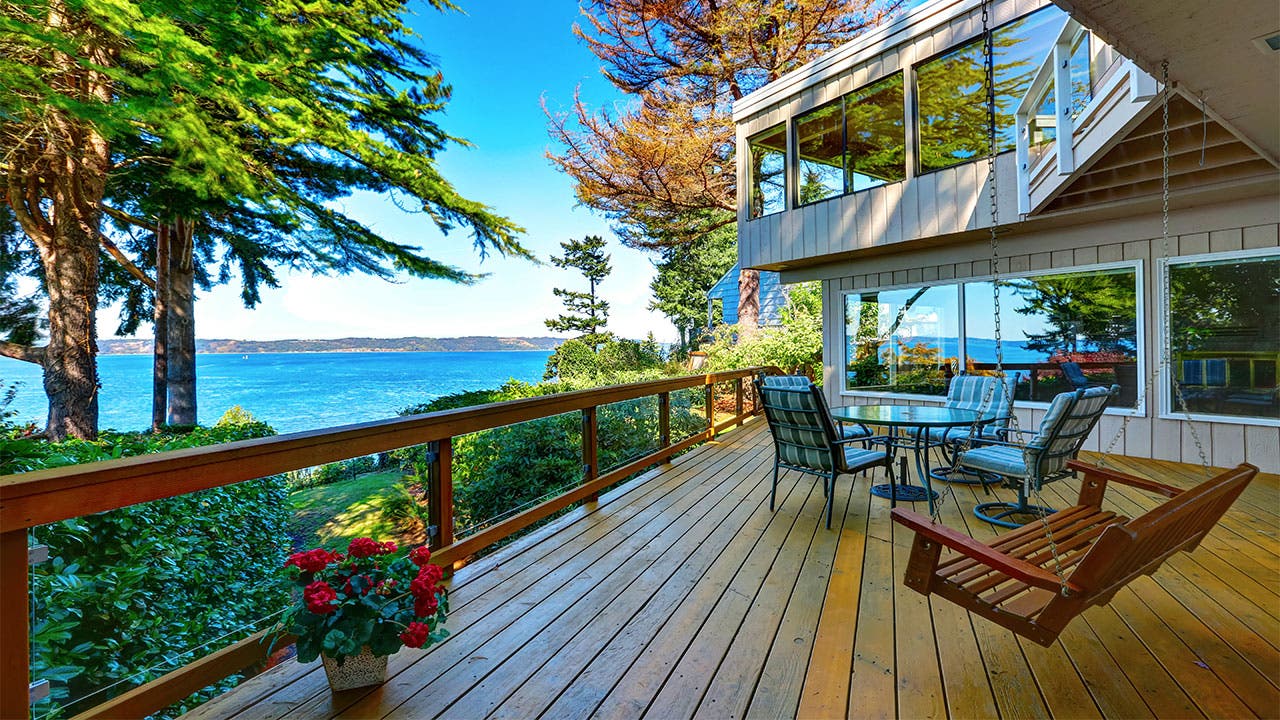 The housing market typically heats up in the spring, but with squeezed inventory, the outlook is not entirely promising, especially for entry-level buyers. The lack of affordable housing will likely keep many home shoppers from buying, at least until inventory rallies or prices fall.
If you're ready to buy this month, here are three tips to make the process easier and less costly.
1. Lock in your rate
Once your offer is accepted and you're in escrow, you can get a rate lock with your lender, which usually comes free with the loan. Rate locks typically last from 30 to 60 days, though they can also last 120 days or more.
A rate lock protects you from rising rates during your closing period. So if it takes you a few weeks to close and rates jump a percentage point in the meantime, you won't be affected if you've locked your rate.
2. Use your tax refund toward a down payment
In 2017, the IRS issued more than 121 million income tax refunds to individual filers, totaling nearly $437 billion — about $3,611 per person on average. If you're expecting a refund this tax season, put it toward a down payment on a home.
FHA loans require as little as 3.5 percent down. On a house that costs $200,000, you could make a down payment of only $7,000. A sizable tax refund could cover a significant portion of that down payment.
Guild Mortgage's 3-for-1 Equity program rewards borrowers with credit scores of 680 or above. Guild requires these borrowers to put down 1 percent of the down payment while Guild adds the other 2 percent. This is a grant given to the borrower and doesn't need to be repaid. With this program, you would need only a $2,000 down payment to get a $200,000 mortgage.
3. Shop around for low rates
It always pays to comparison shop, and getting a mortgage is no different. Compare mortgage rates online to get a sense of what banks are offering.
Also consider interviewing mortgage lenders, says Scott Groves, loan officer and regional manager for New American Funding. This gives people, especially first-time homebuyers, a better idea of how the lender works, their contacts in the community, and their ability to offer the best options for their specific circumstances.
Groves warns that many people end up spending days and even weeks applying to multiple lenders only to save a few bucks.
"Everything is pretty homogenized in today's lending market," Groves says. "So from Bank of America to a smaller community lender, the 30-year fixed is going to be within an eighth of a percent or a quarter of a percent. On a $200,000 loan we're talking about $15 or $20 a month. It's not huge money and it's not worth driving yourself nuts. … Instead of applying with a bunch of lenders, talk to several lenders."