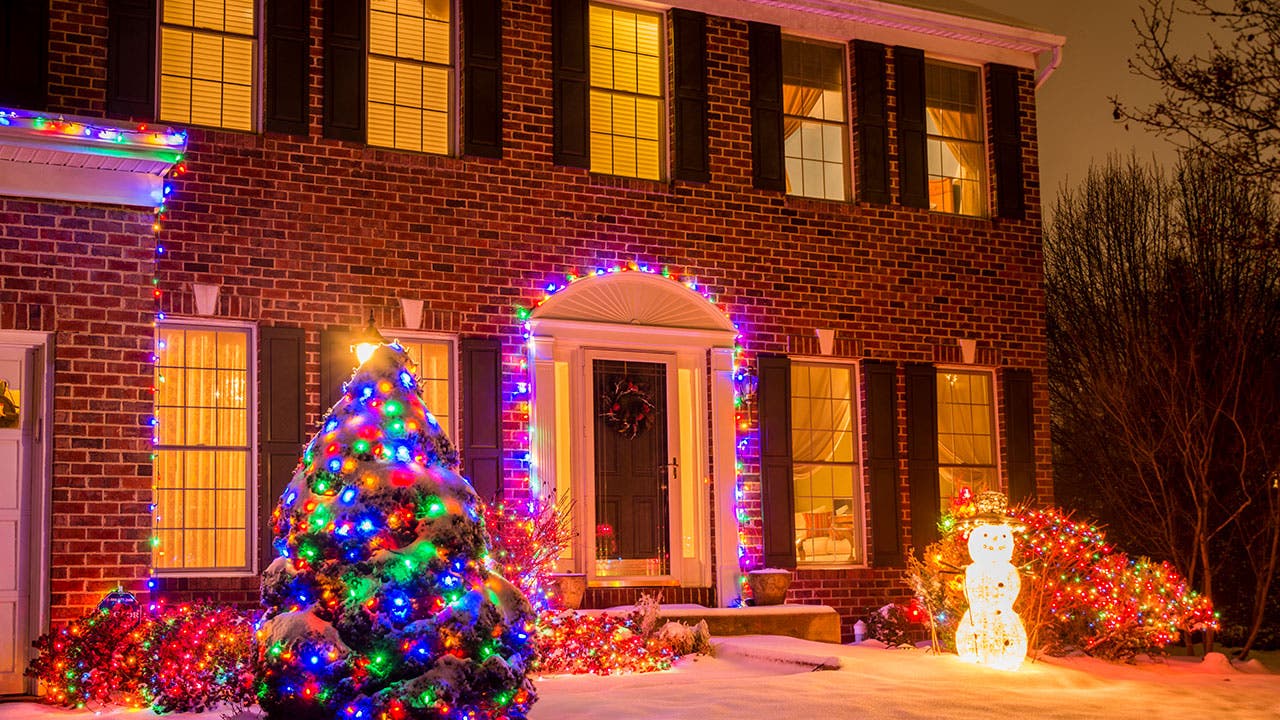 The final month of the year is the perfect time to make sure your house is in order.
Here are a few ideas to help you maximize your tax deductions, shrink the amount of mortgage interest you pay and even snag a house while everyone else is busy juggling their holiday calendar.
1. Gift yourself a bigger tax deduction
One way for homeowners to lessen their tax burden is to make their January 2019 mortgage payment before the new year. The same is true for your first-quarter tax payment for 2019.
Homeowners can generally deduct the interest and taxes when they pay it, if they qualify. That means you'll get more deductions in 2018, says Bassim Michael, CPA, president of Michael & Company in Fresno, California.
"If homeowners pay their January 2019 mortgage payment in December, they can use that interest deduction this year," Bassin says. "But they won't be able to deduct it next year."
This is particularly important if you're on the cusp of being able to itemize deductions. With the much-higher standard deduction limits that went into effect for the 2018 tax year, it's a good idea to estimate if you will be near the limit, and if so, bunch as many deductions as you can into this year. That way you can itemize and be able to deduct more from your 2018 taxable income. We've got a handy calculator here and more explanation of the tax changes.
Another tax benefit for those who want to buy and install solar panels before the new year is the federal solar tax credit or the investment tax credit (ITC). The generous tax break allows homeowners and businesses to deduct 30 percent of the cost of installing a solar panel system. This only applies to solar panels you buy, not rent. The best part of this is that there's no cap on the value of the system to qualify.
The average cost of solar panels is between $25,000 and $35,000. If your solar panel installation costs $30,000 that would be a $9,000 deduction.
2. Wrap up your mortgage faster
If you're lucky enough to have gotten a pay raise this year or started a new job with a larger salary, you might consider paying more on your principal to shrink your mortgage. For people who are nearing retirement and are close to the 30-year mortgage finish line, paying off your home loan sooner could give you peace of mind and save you a few bucks in interest.
Paying off your mortgage while you're working is a worthy goal for soon-to-be retirees who will largely transition into a fixed-income budget. By being mortgage-free, you won't have to dip into savings or retirement funds to make your house payment.
3. Snag a great deal on a house
Buying a home isn't usually top of mind in December. In fact, many homebuyers might want to wait until the chaos of the season subsides to look for a house. But, in doing so, they could miss out on a bargain.
A recent report from ATTOM Data Solutions showed that homebuyers saved as much as $2,500 when they bought on December 26. In fact, seven of the 10 best days for frugal homebuyers fall in December, according to ATTOM's analysis.
Not only will homebuyers potentially save money, but they'll have less competition when they submit an offer. While most people wait until spring to look for a new home, savvy buyers can shop without the crowds — a novel idea this time of year.
Learn more: