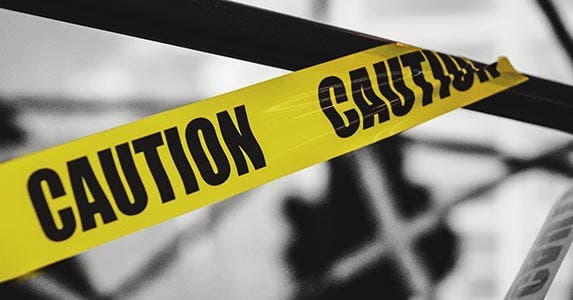 Take caution with peer-to-peer lending
The emerging marketplace of online peer-to-peer lending, or P2P, platforms isn't as heavily regulated as bricks-and-mortar banks, but being directly connected over the Internet to a pool of lenders willing to back all or part of a loan can be an inviting alternative to more traditional lenders.
But not all peer-to-peer lending companies are created equal, and the burden of due diligence sits squarely on the shoulders of the prospective borrower.
"There are several major P2P lenders, such as Lending Club and Prosper, and many smaller companies jumping on the bandwagon," says Ryan Guina, founder of CashMoneyLife.com. "Bigger doesn't always mean better, and smaller doesn't mean worse. But, there are advantages to using the more established platforms, including a more highly regulated process and a larger investor pool, which makes it more likely your loan will be funded."
Here are a few tips from experts in the field on how to avoid getting conned by unscrupulous players.
RATE SEARCH: Get a low rate on a personal loan now.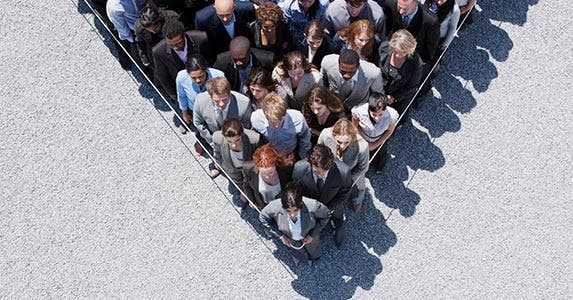 Your state doesn't allow P2P borrowing
Martin Barraud/OJOImages/Getty Images
"In fact, there are quite a few states that don't allow it," says Jessica Baker, lead editor at LoanInformer.com, an educational service for borrowers. "Some examples include Texas and Ohio, where financial regulators have determined that P2P lending is too risky for most people," she says.
"If you see an offer of this type of lending in your state and find that your state does not allow it, naturally you should not become involved," she says.
In some states, P2P borrowing is legal but P2P lending is not. In other states, it's the other way around. To complicate matters further, each P2P site has to register in each state independently.
To check whether a lender is registered in your state, the Federal Trade Commission, or FTC, recommends calling your state attorney general's office or your state's Department of Banking or Financial Regulation.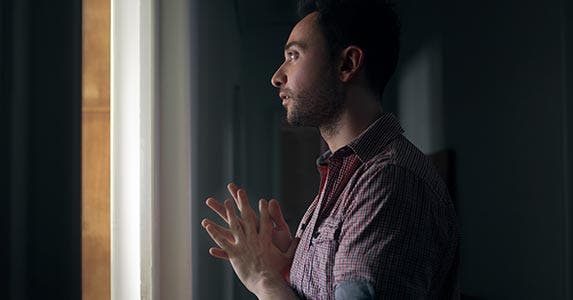 Loans are provided with no credit check
Alessandro Curci/Moment/Getty Images
To someone who's been turned down by traditional lenders as a bad credit risk, a lender that doesn't seem very interested in researching your credit history might sound like a great solution.
"Serious P2P lenders are seriously concerned with your creditworthiness," Baker says. "If they are not, their motivation may be some sort of scam, such as identity theft."
Guina warns that identity theft is a very real risk.
"You need to protect yourself against thieves. Research the company thoroughly before giving any of your personal information," he says. If you're asked for your date of birth and Social Security number while being assured there will be no credit check, move on.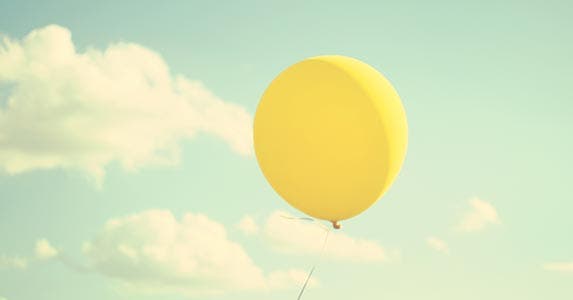 You are offered a balloon payment plan
Beverly LeFevre/Moment/GettyImages
If you're strapped for cash right now but entertain expectations of a windfall sometime in the future, a payment schedule that starts with small reimbursements while postponing the day of reckoning — when you must repay the loan entirely — may seem ideal. Typically, that oversized payment is the final one, which in the world of P2P loans means that the big date could be anywhere from 3 to 5 years away.
Don't do it, Baker says.
"Any loan that only requires you to pay interest for a number of months or years and then requires a large payment is a bad deal for you," she says. "You could very well end up losing the financed item, as well as a great deal of money."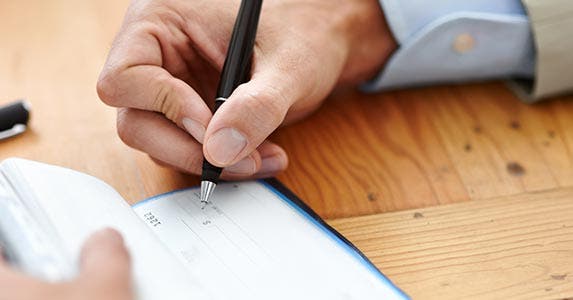 Advance fees are required
PeopleImages.com/DigitalVision/GettyImages
"The requirement of advance fees is illegal in the U.S.," Baker says. "You should never have to pay any sort of sign-up fee or loan initiation fee for a P2P loan."
If you get a phone call saying your loan has been approved, but first you must pay some fee, hang up and look elsewhere.
"It is illegal for companies doing business by phone in the U.S. to promise you a loan or credit card, and ask you to pay for it before they deliver," the FTC says. While lenders may charge application, appraisal or credit-report fees, they may not require a fee for processing the loan.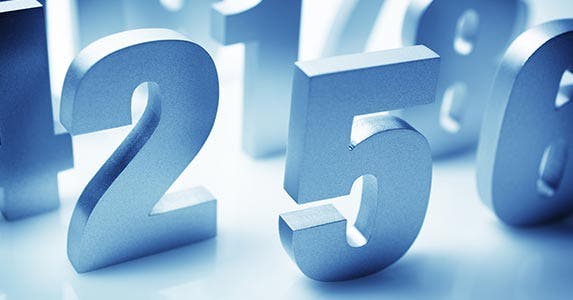 High rates and excessive fees
blackred/E+/Getty Images
Some P2P lenders tout lower interest rates than more closely regulated financial institutions, but these apply only to people with the highest credit ratings, says Doug Nordman, author of "The Military Guide to Financial Independence and Retirement."
P2P companies use proprietary software to assess risk, creditworthiness and interest rates, Nordman says. For those whose credit history is less than desirable, interest rates usually will be steep.
"Borrowers should also be aware that P2P lending companies collect funding fees of 1% to 5% of the loan amount deducted when the money is sent to the borrower," Nordman says.
LoanInformer.com's Baker advises to be sure to do the math. "If you find that you will be paying a significant amount in interest and fees — often more than 30% of the amount borrowed — this loan is obviously not a good idea," she says.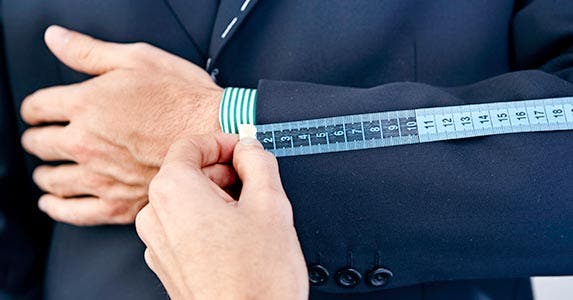 You don't meet the lender's standards
Alija/E+/Getty Images
"Most lenders publish requirements that may include items such as your credit score or debt-to- income ratio," says Guina. "Applying for a loan if you don't meet the standards won't do you any good and could further hurt your credit score if they do a hard pull, and they probably will."
Generally speaking, there are 2 types of inquiries, or "pulls," when it comes to a credit report — hard inquiries and soft inquiries, says Diane Moogalian, vice president of operations for Equifax Personal Solutions. Equifax is one of the 3 leading credit reporting agencies.
When a consumer orders a copy of his or her credit report, or a credit card company offers you a pre-approved credit card for which you did not apply, it triggers what's known as a "soft inquiry," which does not impact your credit score, Moogalian says.
"Hard inquiries, on the other hand, do impact your credit score," she says. "A hard inquiry is triggered when a creditor with whom you have applied for credit, pulls a copy of your credit report. This type of inquiry may remain on your credit report for 24 months."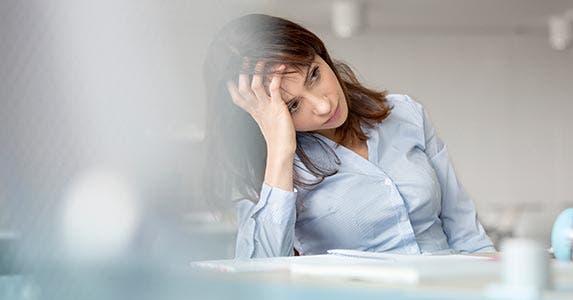 You can get out of debt, but it's tricky
Caiaimage/AgnieszkaWozniak/Getty Images
For would-be peer-to-peer-site borrowers, not all red flags involve the lending company. These debtors should ask themselves why they're willing to pay high interest rates for an unsecured loan, says Nordman, who admits to a "contrary perspective" on P2P lending.
"The biggest issue is temptation," he says. "People are happy to borrow from P2P lenders at 18%, if their only other alternative is a credit card at 25%.
"If you're thinking of borrowing money from a P2P company, then you may already have a serious debt problem and might need to change your financial habits," Nordman says.
"This is a good place to get out of debt, but it might be your last chance. It's time for a major lifestyle change, or the next step could be personal bankruptcy," he says.