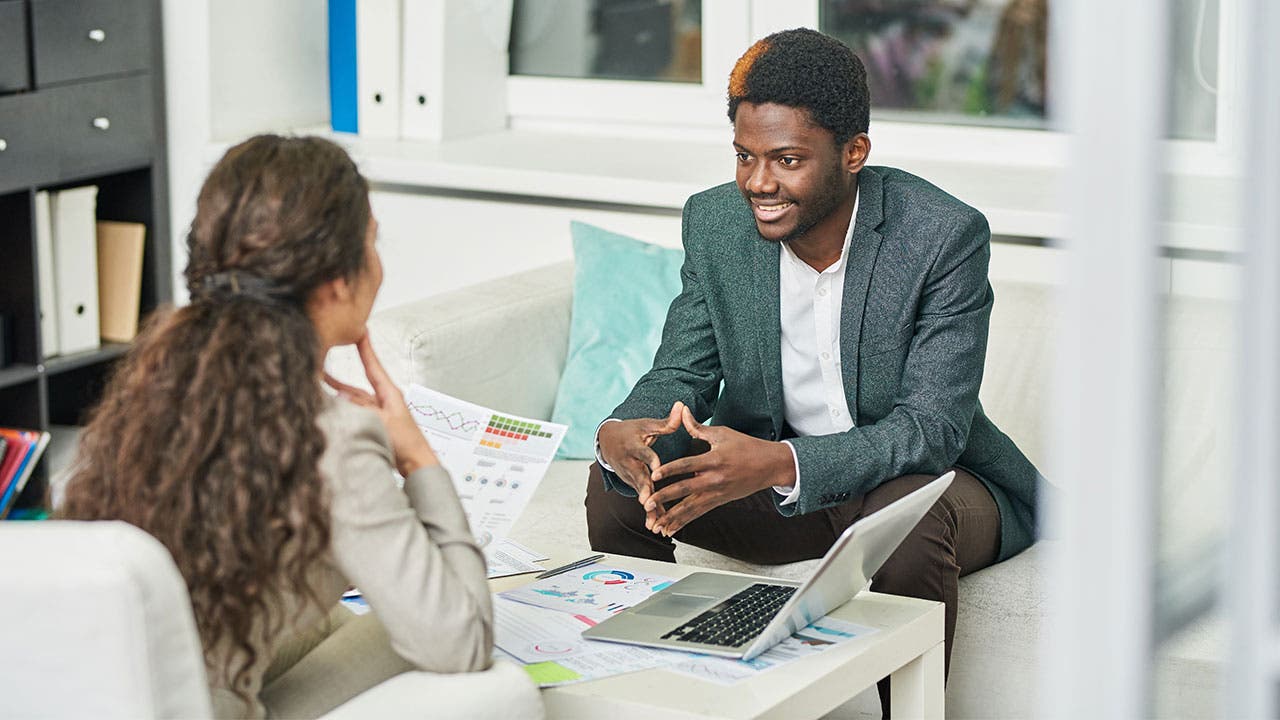 There are plenty of advantages to taking out a personal loan with a bank.
If you're looking to finance a major purchase, a personal bank loan may offer lower interest rates than a credit card. Banks also typically provide a more personalized approach to lending. If you have questions, you may find it easier to speak with someone face-to-face at a local branch office rather than using an automated customer service system.
Maybe you have a more basic concern, such as how to get a loan from the bank in the first place. What does it take to qualify? What are bank loan requirements? How can you find the best personal loan for you?
You can take three simple steps to shed some light on the application process and make it easier to qualify for a bank loan.
1. Check your credit score
Lenders such as banks will look at your credit score to judge your creditworthiness — how likely you are to repay your loan. Your credit score will affect loan qualification, but it can also affect your interest rate and the length of your loan.
When it comes to a borrower's credit score, banks are selective. In our comparison of the best places to get a personal loan, we found that about two-thirds of bank personal loans go to borrowers with credit scores of 661 or above. You can check your credit score for free by signing up with Bankrate.
If your credit score is lower than you expect, it might be due to incorrect information on your report. If you feel there are errors in your report, contact credit reporting agencies like Equifax, TransUnion and Experian to see if you can get them corrected. If your score's still low, you might want to take steps to improve it before considering a bank loan.
2. Compare secured vs. unsecured options
If your credit score still needs work, you might qualify for a secured personal loan with a bank.
Secured loans require collateral in exchange for more favorable terms such as a lower interest rate. Unsecured loans are issued without collateral and rely heavily on your credit history to determine your loan's terms.
To get a secured loan with a bank, you'll have to offer financial assets as collateral. Collateral could include anything from a car or home to savings accounts or certificates of deposit (CDs).
As with all secured loans, if you fail to repay you risk losing your collateral. So be sure in your ability to repay before considering a secured personal loan from a bank or any other lender.
3. Shop around
Don't just settle for the first offer. Shop around for the best possible interest rate and make sure you're getting a deal that meets your needs.
If you've been a longtime account holder with your bank, consider talking to them first. If you've shown good financial choices for years, your bank may see you as a more appealing borrower.
Banks and other lenders typically run hard credit inquiries as part of the loan application process. To limit the effect of hard inquiries on your credit score, we recommend doing your loan-shopping within 45 days. According to FICO, hard inquiries related to the same type of loan made within a 45-day period count as a single credit inquiry.
Preparation is the key
When the question is how to get a loan from the bank, the best answer is to prepare. Do your research and know all your options. Be sure to ask questions when you're talking with potential lenders. Lastly, when you find the bank loan that's the right fit for you, be sure to read all the terms and conditions before you sign.
PERSONAL LOANS: Find the personal loan that works best for you.