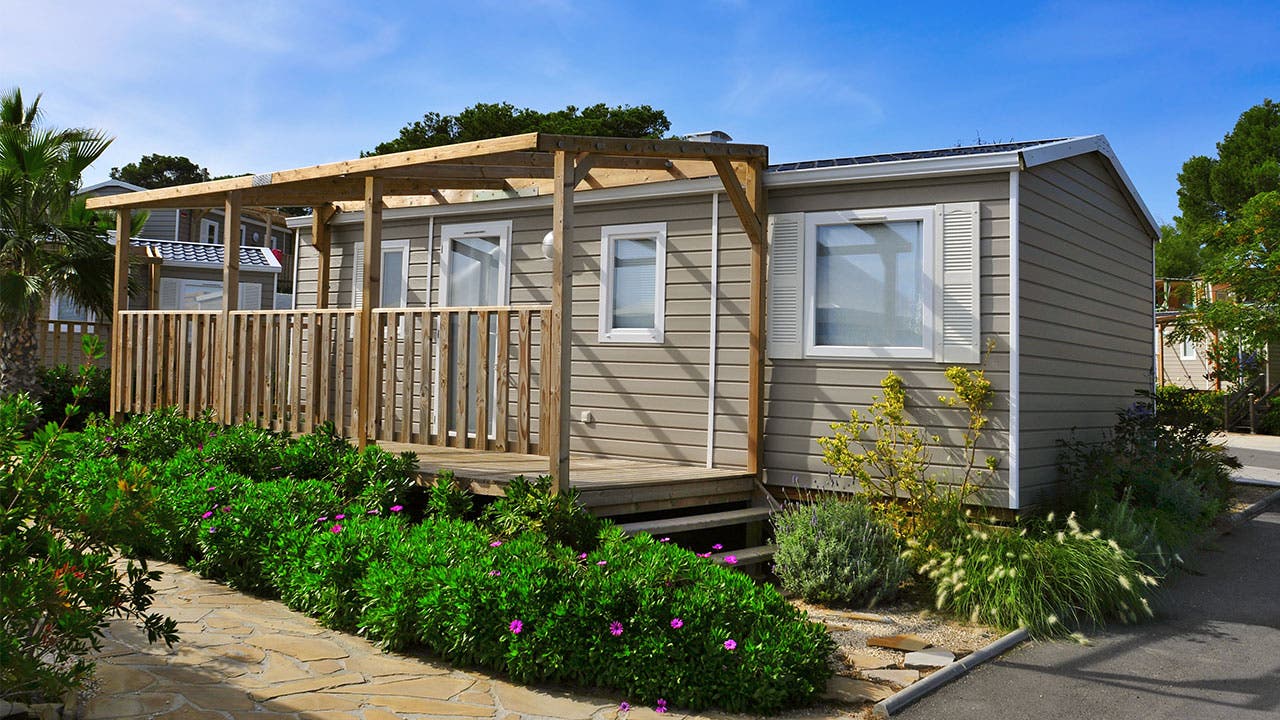 Buying a mobile home may be less a less expensive option than a traditional house, but it's still a major investment.
Mobile homes can cost typically between $45,000 and $100,000. Most banks won't offer mortgages to buy mobile homes, so you'll need to finance your mobile home with other payment options, such as a personal loan.
Factors to consider when buying a mobile home
There are several major factors to consider when you are looking to buy a mobile home. They include:
Size
New or used
Location
Get pre-qualified
Answer a few questions to see which personal loans you pre-qualify for. The process is quick and easy, and it will not impact your credit score.
Size
Mobile homes are typically classified by width. The two most common versions are called single-wide or double-wide in terms of their footprint. Single-wide units are relatively narrow, often less than 15 feet wide and about 70 feet long, while double-wide units are twice that width.
When considering what to buy, ask yourself how much house you need. For a retired couple looking for the convenience and savings of a smaller space, a single-wide mobile home might be a perfect fit. For a young, growing family, a double-wide unit would give them room to expand and the ability to configure the space more like a traditional single-family home.
New or used
Unlike site-built homes, which typically appreciate in value over time, mobile homes tend to lose value over time. While that means that used manufactured homes can be purchased at a significant discount to new ones, it also means buyers need to ensure that they've been well-maintained in order to keep their value. Check floors for warping, windows for gaps and the site for settling.
Before buying a used mobile home, consider mobile home park rules. While a well-maintained older home can be a great value, many parks prohibit units that are more than 10 years old.
Location
As you make decisions about the kind of mobile home you want, consider where it's going to be installed.
The first option is to place a mobile home on private land that you own. If you're interested in this option, verify that mobile homes are permitted on the site. Some states and municipalities restrict or prohibit the installation of manufactured homes in residential areas. Be sure that the land itself is suitable (the ground is level and solid), that services like utilities are available and that the area is accessible for installation.
You may also lease a plot of land in a mobile home community, paying a monthly fee to rent a site. Be sure to contact the site's manager to determine the size of the plots available as well as any structural requirements they may have before making decisions about the home itself.
How to finance a mobile home
While financing for new manufactured homes is available, it can be hard to come by. Homes not permanently installed on land that you own or lease tend to be classified as personal property, not real estate, which means that larger financial institutions won't offer mortgages on them.
Credit unions may have looser restrictions on mobile home mortgages. Some buyers borrow money from their mobile home dealer or use personal loans to finance their purchase. Even before you start shopping around for a mobile home, explore financing options from a number of sources to see who offers you the best rates and terms. You can find many of those sources on Bankrate's personal loans page. Your interest rate is a direct reflection of your income and credit score. You can check your rates and your qualifying amount.
Learn more: