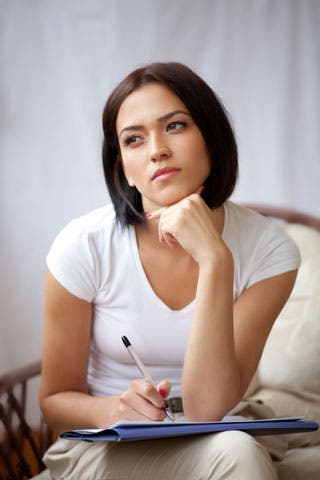 Pop quiz: If your home were suddenly damaged by severe weather, a freak electrical fire or a zombie-apocalypse burglary, could you correctly identify your most valuable possessions and prove you owned them for your home insurance claim?
If you had completed a home inventory, you'd be home free, so to speak. If not, well, sorting it all out could take some time.
According to an Insurance Journal poll, 80 percent of insurance professionals say that homeowners who take a home inventory before disaster strikes can shorten the time it takes to process their home insurance claim by 50 to 100 percent. And yes, storing said inventory on your choice of mobile device or in the cloud has obvious advantages over the paper version.
Cut from months to weeks
"You never know when a disaster will strike — whether it's theft, damage or weather. But when it does, the priority is to restore your life," says Mark Welzenbach, chief claims officer at The Hanover Insurance Group, which sponsored the poll. "A home inventory documents your contents and the value of your possessions to help expedite the claims process."
He explains that the time involved for a home insurance company to work on a claim can vary from a few days to months. Most insurance professionals who took part in the poll said an inventory can shave months into weeks.
For your home inventory to bring the magic, it should contain two key elements for each item listed: a detailed description and proof of ownership. Be sure to include:
Make and model
Serial numbers
Receipts or warranty information
Appraisals and photos for valuables such as artwork and jewelry.
Good inventory-keeping reminders
So that your inventory stays current, do updates tied to:
The time change for Daylight Saving Time
Home remodels
Holidays
A new home purchase
There are loads of inventory tools out there, including apps for mobile devices, that make the process easier. For best results, save one copy to a server, store one hard copy in a safe deposit box or other remote location, and give a third to a relative.
"Don't procrastinate and have regrets later," says Welzenbach. "This is a small investment of time that could pay a significant return."
Especially during hurricane season. Here's how to get your home hurricane-ready.
Follow me on Twitter: @omnisaurus
Get more news, money-saving tips and expert advice by signing up for a free Bankrate newsletter.
Veteran contributing editor Jay MacDonald is co-author of "Future Millionaires' Guidebook."