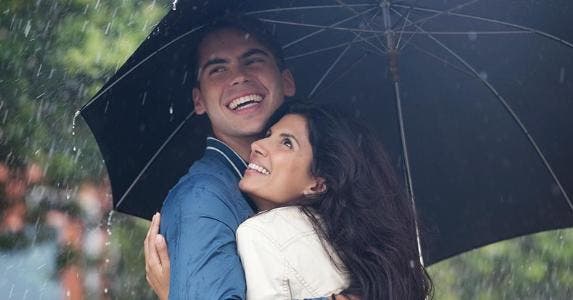 Landing a personal loan at a reasonable rate often requires having an impressive FICO score, as well as several years of credit history. A new breed of lenders contends that this system rules out creditworthy borrowers who have imperfect FICO scores.
SoFi no longer using FICO scores
Earlier this month, the San Francisco-based lender, Social Finance, or SoFi, announced that it is ditching FICO scores entirely, relying instead on a borrower's employment history, monthly cash flow and track record of meeting financial obligations to determine loan eligibility.
SoFi isn't alone in its shift away from credit scores. Companies like Upstart and Earnest also consider other factors, such as a borrower's occupation, job history or academic record. The additional criteria can be particularly beneficial to young borrowers who may not be old enough to have a long credit history or substantial FICO score.
There is a real push to … open up lending opportunities to more people.
How merit-based lending works
Here's how merit-based lending works and what you need to know.
"To be honest, FICO was never a big part of how we assess people's credit and gradually over time, we reduced the importance of it to the point where we eradicated it entirely," says Dan Macklin, SoFi co-founder and vice president of community and member success. "We didn't actually think it was that reliable. We thought much of it was flawed and outdated, particularly for the modern generation, for the millennials."
RATE SEARCH: If you're considering a personal loan, check the rates now at Bankrate.com.
FICO, the credit-scoring model most widely used by lending institutions, only takes a few factors into consideration — a borrower's payment history, debt-to-income ratio, length of credit history, the types of credit held and whether the borrower has opened credit lines recently.
Why it's hard to build a high FICO score
For young borrowers, especially those with limited credit and payment histories, getting a high enough FICO score to qualify for reasonably priced personal loans can be challenging.
A survey by Bankrate shows that 63% of millennials age 18 to 29 don't have a credit card at all, making it tough to build an impressive FICO score.
Credit scores aren't the only metric that traditional financial institutions use to determine borrower eligibility. Salary, years of employment and how long you've lived in your current residence are often considered, too, but the scores play a significant role, enough to jack up the interest rate on a personal loan or, in some cases, rule out a low-scoring borrower entirely.
The small number of merit-based lenders seeks to capture those who fall through the FICO cracks, and each lender has its own way of doing so.
How Earnest operates
Earnest, a company that's done more than $400 million in personal loans and student loan refinancing since March 2014, uses an underwriting model that considers from 80,000 to 100,000 data points for each borrower to determine loan eligibility.
RATE SEARCH: If you're ready to take out a personal loan, check out rates now at Bankrate.com.
On top of including credit history information, Earnest's online loan application connects to a candidate's LinkedIn account and imports information on job history and educational background, though a 4-year degree is not a requirement for an Earnest loan.
A connection to an applicant's bank accounts brings information on income, debts and monthly spending habits.
"Are you being financially responsible with your income, regardless if you're a teacher who's putting away money every single month and paying your bills in full and on time, or are you someone on Wall Street making maybe significantly more money?" says Earnest spokesman Alan Cooper. "We're looking at the same criteria for both and we're weighing each equally."
The problem is, many of these alternate measures of creditworthiness haven't been tested in a recessionary or high delinquency/default environment.
What Upstart looks for
Regardless of an applicant's income level, whether they're saving in an emergency fund, putting money in a retirement account and have a positive cash flow go a long way in determining eligibility for Earnest loans.
Upstart, a lending platform that offers personal loans, considers credit data as well as an applicant's income, job history, the industry in which they're employed, their position in that industry, academic record, degree program, grade-point average, test scores and whether they graduated from academic programs they enrolled in.
RATE SEARCH: Thinking of applying for a personal loan? Check out rates now at Bankrate.com.
"You don't have to qualify on the basis of the new variables. You can be a traditional prime customer," says Paul Gu, Upstart co-founder and head of product. "Where we really shine is with people who wouldn't traditionally be viewed as the most creditworthy borrower … We can look at them and say, 'Oh, but this person has a really strong academic record. We know that statistically that means this person is actually very likely to also have a good ability and propensity to repay their loans.'"
Borrowing you really need
An Upstart spokesman added that if a borrower has a FICO score or any other credit metrics, those will be considered along with new variables. If no credit metrics exist, a loan may be extended on the basis of the new variables alone.
Before seeking out a merit-based or credit-based personal loan, borrowers should first take a hard look at their own financial picture and ask themselves a few questions, says SoFi's Macklin.
"See whether you need to borrow for this. Is this something you really need or something you want?" he says. "People shouldn't be taking out personal loans willy-nilly. They should be taking them out because they really believe that that is what they need to do."