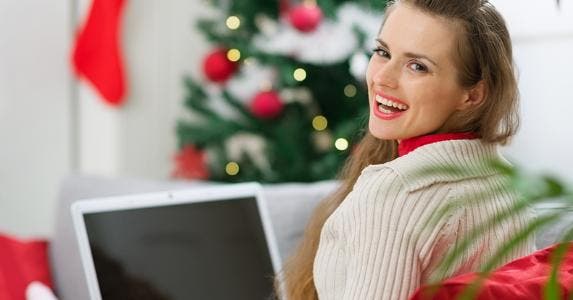 As you draft your holiday budget, remember one very useful payment option: the credit card points, miles or cash back you've accrued throughout the year.
"It's something we all forget about," says Beverly Harzog, author of "Confessions of a Credit Junkie: Everything You Need to Know to Avoid the Mistakes I Made." The oversight is unfortunate, since issuers are making it very easy to use rewards as more consumers shop online or with smartphones, she says.  
Plus, utilizing your rewards reserves can help drive down holiday expenses because points, miles and cash back can be put toward holiday gifts, travel and other ancillary expenses. Here's what you need to know if you're looking to cash in these credit card perks before Christmas.
Redemption 101
Issuers offer a variety of ways to redeem rewards. One of the simplest methods involves requesting a statement credit.
You simply "run up the purchase and apply your pre-existing points toward it before your next statement even closes," says Todd Zino, chief technology officer of Wallaby, a credit card rewards technology provider. "It's very straightforward. You can see the math happening. There's no sleight of hand."
Other options could conceivably net you a bit more bang for your buck. Many issuers sell products, such as watches, toys and even iPads, that can be purchased with points in their online shopping portals.
Just "make sure you comparison shop," Zino says. "Sometimes (the price point is) a good deal, and sometimes it's not."
Issuers also sell gift cards for a variety of retailers in these shopping portals. Products for big-name retailers are usually offered at a "one-to-one" redemption rate, says Vitaly Pecharsky, chief technology officer of SlickDeals.net.
But there's a chance — particularly with lesser-known retailers — that you may be able to net a little extra. For instance, you might be able to buy a $30 gift card to a favorite nearby coffee shop for $25 worth of rewards points.
You can purchase gift cards with your rewards to pay for presents — or you can simply give them to your friends and family. A recent Bankrate study revealed gift cards remain a popular present, with almost two-thirds of people having given a gift card and more than three-quarters having received one.
Advanced rewarding
Beyond standard operating redemption procedure, you may be able to use your points directly at the point of sale. Discover and American Express cardholders, for instance, can use their rewards to pay for Amazon purchases.
And some issuers will even let you put points toward a charitable donation, which could be the perfect gift for the philanthropist in your family.
"You can get a little bit creative with it," Harzog says.
Another creative gifting option is using your miles to book an award flight or hotel stay for friends or family.
"That is usually how you will get the most monetary return on the points, as well as probably the most enjoyment," says Summer Hull, owner of MommyPoints.com. "I recommend against using miles and most transferable credit card points for anything under 1.5 cents per point."
Of course, you can use your points or miles to pay for your holiday travel as well. Pooling points with an airline or hotel's loyalty program, leveraging sign-on bonuses and utilizing ancillary card benefits, like a free checked bag, can drive down the cost of your flight home.
It also helps to utilize any travel concierge services a card may feature. These special travel agents may be aware of ways to book for "more than a point per dollar," Zino says.
Read the fine print
To keep informed of special rewards offers your issuer may offer around the holidays, "it helps to read their mailings," Zino says. You should also log in to your credit card account "at least once a week" to check your balance and look for any special point redemption options, he says.
Whatever offer you are considering, make sure to read the fine print. There could be caveats — such as limited redemption options, spending thresholds or expiration dates — that make a seemingly spectacular deal less worthwhile.
In fact, it helps to review the terms and conditions of your rewards program in general. Some redemption options could, for example, require minimum thresholds. There also may be fees that apply in certain circumstances.
These programs "differ a lot, so if you have a couple of different rewards cards, you're going to have read the fine print on all of them," Harzog says.
Looking ahead to 2015
When it comes to the points game, it pays to plan ahead.
"With many rewards programs, the value you receive for the rewards … is higher if you redeem a higher amount," says Eric Lindeen of credit solutions provider Zoot Enterprises. Meaning that instead of one for one, you'll often get two for one or more. For instance, 20,000 points may get you the equivalent of $20, while 100,000 points would get you the equivalent of $1,500.
Given this proclivity, you should try to rack up rewards on one or two cards that offer the most earning potential on categories you spend a lot on.
There are ways to boost rewards quickly, including shopping for gifts in online portals or applying for a new card that offers a sign-on bonus. But the points you earn through these methods may not hit your account in time to fund this holiday's purchases.
Points accumulation is "never instantaneous," Zino says. "It's typically either the next statement or the statement after that" when issuers credit rewards to your account.
Plus, the last thing you want to do is spend more to earn rewards. You risk running up a bill you won't be able to pay off at the end of month, and points or miles are essentially rendered moot when a cardholder pays interest.
Instead of trying to bolster rewards reserves now, assess what cards in your wallet will help you out in 2015.
Next, "make sure you have the capacity on the card to execute your plan," Lindeen says. Pay down any balances on the card so you're not bumping up against its credit limit. Or, if you know you'll be able to afford your spending, request a higher credit limit if your current one is prohibiting you from netting maximum rewards.