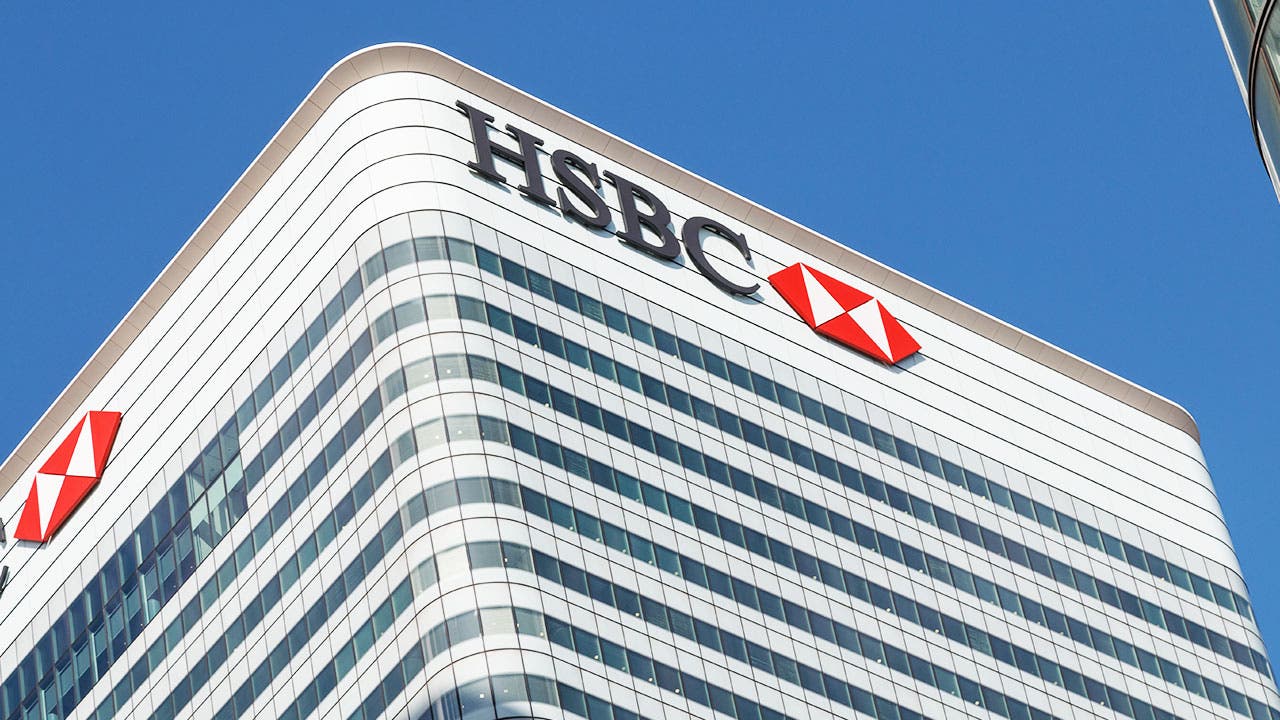 Advertiser Disclosure: The credit card offers that appear on the website are from companies from which this site receives compensation. This compensation may impact how and where products appear on this site (including, for example, the order in which they appear). This site does not include all credit card companies or available credit card offers.
Information about credit cards and card offers is accurate as of the date of publication.
Balance transfers provide a great way to consolidate high-interest credit card debt, continue enjoying a 0% APR on a new card after the introductory APR on your old card ends or get you through a tough time when you may not have the cash to make a credit card payment.
It's best to avoid "bouncing" balances between credit cards because you will pay balance transfer fees, won't make a dent in your debt and could get stuck with a high credit utilization ratio, which can lower your credit score.
But it's good to know you can do an HSBC balance transfer to one of the bank's lower interest credit cards or take advantage of a low introductory APR on balance transfers when you need it.
Do balance transfers affect your credit score?
Before you jump into your HSBC balance transfer, consider how it may affect your credit score. New accounts make up 10% of your credit score, so your score may drop by a few points if you open a new card for a balance transfer.
The overall length of your credit history accounts for 15% of your FICO credit score and opening a new credit card will also lower that average. Fortunately, the longer your credit history as a whole, the less impact a new account will have on this aspect of your credit score.
If you're moving a balance from one card to another, you're not reducing your overall debt. But it is better to have two credit cards using half their available credit rather than a single card charged to the hilt. The credit scoring agencies look at both your total credit utilization and the balance vs. the credit limit on any single card.
Ultimately, if you transfer high-interest debt to a 0% interest credit card, you should be able to pay down your debt faster, which will increase your credit score.
How to complete a balance transfer with an HSBC card
You can do an HSBC balance transfer online or by phone. To take advantage of an introductory APR for a balance transfer, HSBC requires that you request the transfer within 60 days of account opening. You can even list your balance transfers when you apply for the card.
To apply online, click "Apply now" on the HSBC credit card you want and fill out the form. Toward the end of the application process, you will be asked to enter the accounts you'd like to transfer balances from. HSBC transfers the full amount from each card in the order you list them, up to your initial balance transfer limit. That limit is less than your total credit in order to cover balance transfer fees and interest charges.
If you reach the limit on the initial balance transfer, HSBC will cancel the request for that account or reduce the amount of the balance transfer to match your limit.
To do a transfer from an existing card, login to your account at www.us.hsbc.com in the top right corner and click on "My Accounts." Choose the credit card number on the left side of the page and click "View Details." You will go to the page for that account, where you can select "Service – Balance Transfers."
Follow the prompts and provide the information required to begin your balance transfer, which usually includes the other account's billing address. You can find this information on your credit card bill, but you may want to check with your creditor to ensure you have the right address for balance transfers.
Once you enter the details of your accounts, click to accept the terms and conditions and hit "submit."
Important facts about a balance transfer to HSBC
In order to maintain a good credit rating and stick to your budget, there are a few things you should remember about your HSBC balance transfer:
The balance transfer could take as long as 14 business days, so continue making payments on your other credit card until the transfer processes.
You cannot transfer balances from another HSBC credit card or HSBC loan.
Balance transfers carry a fee of $10 or 4% of the transfer, whichever is greater.
What HSBC cards are best for balance transfers?
In spite of the balance transfer fee, several HSBC cards offer low introductory APRs on balance transfers that could make a balance transfer to HSBC worthwhile.
HSBC Gold Mastercard® credit card
Ranked one of the best credit cards of 2019 for a balance transfer, the HSBC Gold Mastercard® credit card delivers exceptional value with a relatively low variable APR even after introductory APR period ends. Borrowers with excellent credit may enjoy a variable APR as low as 12.99% after 18 months of 0% interest on purchases and balance transfers. Users who qualify for the card may also get a variable APR of 16.99% or 20.99%. If you are struggling with high-interest debt, this card may help alleviate some of your financial problems.
HSBC Cash Rewards Mastercard® credit card
If you're looking for a card with a 0% intro APR on balance transfers as well as a generous intro offer, the HSBC Cash Rewards Mastercard could be for you. With a 12-month balance transfer offer and a variable APR of 14.99% – 24.99% after that, the HSBC Cash Rewards Mastercard can help you get out of debt.
Plus, the introductory 3% cash back on all purchases in the first 12 months from account opening (up to the first $10,000 in purchases, 1.5% unlimited cash back afterward) can help defray the balance transfer fee if you leave some available credit open for purchases. You'll also get 10% anniversary cash back every year.
The information about the HSBC Gold Mastercard credit card and the HSBC Cash Rewards Mastercard credit card has been collected independently by Bankrate.com. The card details have not been reviewed or approved by the card issuer.
HSBC Platinum Mastercard® with Rewards credit card
The Platinum version makes it easy to quality for the introductory bonus. You only have to spend $500 in the first three months to earn 15,000 Rewards Program Bonus Points (worth $150 cash back).
You won't have quite as much time to pay off your balance transfer, as the 0% intro APR on balance transfers concludes after 12 months. But the rewards don't stop, with 1 Rewards Program Point for every dollar in purchases.
Like the HSBC Cash Rewards Mastercard, the Platinum card carries variable APRs of 14.99% – 24.99% depending on your creditworthiness.
Card

Balance Transfer Offer
Regular APR

(Variable)

Rewards

Intro Bonus

HSBC Gold
0% APR for 18 mos.
12.99% – 20.99%

None

None

HSBC Cash Rewards
0% APR for 12 mos.
14.99% – 24.99%
1.5%, 10% anniversary cash back
3% cash back in first 12 months from account opening, up to the first $10,000
HSBC Platinum Rewards
0% APR for 12 mos.
 14.99% – 24.99%
 1 Point per dollar
15K pts. after spending $500 in 3 mos.
Is an HSBC balance transfer worth it?
With a 0% APR offer lasting as long as 18 months and no annual fees, transferring higher interest debt to a new HSBC credit card may be worth it.
Just remember to use your card wisely, pay off your balance before the introductory period ends to avoid interest charges and redeem your rewards for added savings.
The HSBC Cash Rewards Mastercard combines a long intro APR period with generous rewards and an anniversary bonus every year, making it the best value for an HSBC balance transfer credit card.
If you need more advice on balance transfers, be sure to read the rest of our balance transfer guides.
This editorial content is not provided or commissioned by any of the referenced financial institutions or companies. Opinions, analysis, reviews or recommendations expressed here are the author's alone, not those of any financial institutions or companies, and have not been reviewed, approved or otherwise endorsed by any such entity. All products or services are presented without warranty. Bankrate.com is an independent, advertising-supported publisher and comparison service. This post contains references to our partners, and Bankrate may be compensated in exchange for featured placement of certain sponsored products and services, or your clicking on certain links posted on this website.