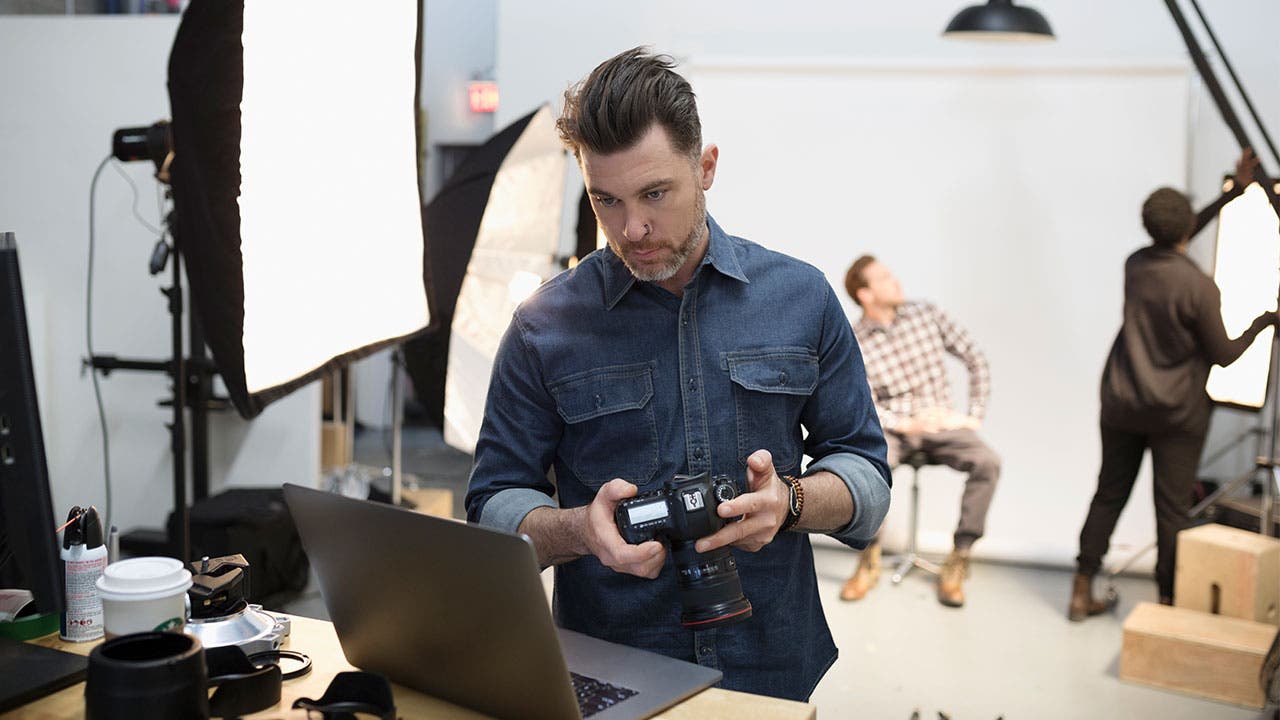 Advertiser Disclosure: The credit card offers that appear on the website are from companies from which this site receives compensation. This compensation may impact how and where products appear on this site (including, for example, the order in which they appear). This site does not include all credit card companies or available credit card offers.
Information about credit cards and card offers is accurate as of the date of publication.
Small business owners have a lot of tax deductions that they can use to their advantage. Whether you're a freelancer or an entrepreneur, you're probably familiar with many of the small business tax deductions, such as the home office deduction or the ability to deduct travel expenses. However, not all small business owners are aware that, in most cases, small business credit card interest is also tax-deductible.
Here's what you need to know before you claim the deduction.
Is credit card interest tax-deductible?
In general, credit card interest is not tax-deductible. Prior to the Tax Reform Act of 1986, individuals could deduct personal credit card interest from their taxes; however, it's been over three decades since anyone has been able to claim personal credit card interest as a tax deduction.
But small business owners play by slightly different rules. According to IRS Publication 535, small business owners are allowed to deduct interest generated through loans taken out for the business, as long as the loans fulfill the following requirements:
You are legally liable for that debt.
Both you and the lender intend that the debt be repaid.
You and the lender have a true debtor-creditor relationship.
These rules encompass interest earned on many different types of business debts, including both small business loans and credit cards used for business spending.
Do you need a business credit card to deduct credit card interest?
As a small business owner, it's in your best interest to keep your business and personal spending separate. This often means taking out a small business credit card and using it for all of your business purchases. But you do not necessarily need a business credit card to take advantage of the small business credit card tax deduction. If you are a consultant who travels frequently, for example, you might be better served by putting all of your business expenses on a travel credit card.
This means that it is possible to claim the small business credit card interest deduction without a business credit card. No matter which card you use for your business, make sure you keep your business spending separate from your personal spending — it'll make your life a whole lot easier during tax season, and will help protect you in case of an IRS audit.
Are credit card fees tax-deductible?
If you are a small business owner, you can deduct not only credit card interest but also credit card fees. This means that if you have The Business Platinum® Card from American Express, for example, you can deduct the $595 annual fee (Rates and Fees) from your taxes. After all, it's an expense incurred in the process of doing business!
This is good news for small business owners — especially the ones with excellent credit — because it gives you the opportunity to apply for credit cards that come with better rewards. Instead of the no-annual-fee Capital One® Spark® Cash Select for Business, for example, consider the Capital One® Spark® Cash for Business. You'll pay a $95 annual fee (waived the first year), but you'll earn unlimited 2% cash back compared to the Spark Cash Select's unlimited 1.5% cash back.
You can also deduct any convenience fees you pay during the course of making purchases for your business. These are the fees merchants charge for the privilege of paying with a credit card — the extra few bucks you have to pay to purchase a ticket online, for example. Keep track of those fees so you can deduct them from your taxes.
What else is there to know about small business tax deductions?
Just because business credit card interest is tax-deductible doesn't mean it's a good idea to rack up a bunch of interest. Getting yourself into business credit card debt is just as bad as getting into personal credit card debt, and if you have too much debt on your business credit card, it could lower your credit score.
Likewise, keep in mind that just because credit card interest is tax-deductible doesn't mean it's "free money." You still have to pay off the interest you earn on your business credit card. In other words, if you pay $250 in credit card interest, you won't save $250 in taxes. You'll simply get to subtract $250 from your taxable income.
Still, being able to claim credit card interest as a small business tax deduction is a nice perk. If you've been thinking about investing in a new laptop or launching a new marketing campaign, putting the expense on a credit card, making a plan to pay it off over time and deducting the credit card interest from your taxes is one way of getting the job done.
If you have additional questions about deducting business credit card interest and fees, talk to a CPA or tax professional — they'll be able to give you the best advice for your specific situation.
---
Don't fall prey to interest rate payments. Check out Bankrate's complete catalog on credit card APR advice and learn how to finance your next purchase with what our experts have rate to be the best 0% APR credit cards.