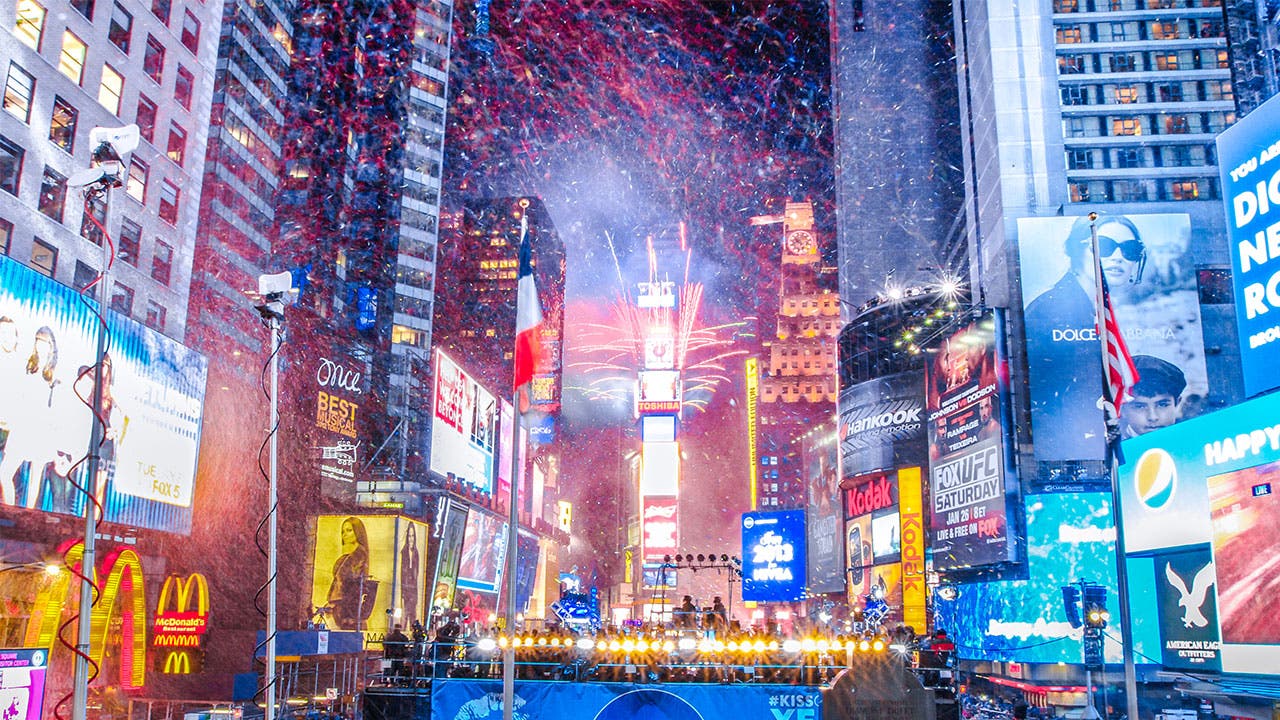 Is getting your financial life back on track among your New Year's resolutions? Before you can save more money or pay off debt, you might need a new savings account.
Many of us have been with the same old bank for ages. According to a 2017 survey, the average primary checking account is about 16 years old.
If it's been a while since you shopped around for savings accounts, now is the right time to look. With 2019 on the horizon, decide whether your bank still meets your needs.
"This is a great time of year to review where all your money is and why it's in those specific places," says Patricia Seaman, senior director of marketing and communications at the National Endowment for Financial Education.
Rising interest rates
Rate hikes offer another good reason to shop around for a new savings account. The Federal Reserve raised its benchmark interest rate four times in 2018, and two more rate hikes are projected for 2019.
Many online banks have been quick to raise their savings account rates following the Fed rate hikes. Those are the institutions you'll want to pay attention to if you want a higher yield.
"The savings accounts that are paying the best yields now are also those most likely to boost yields further as interest rates rise," says Greg McBride, CFA, Bankrate's chief financial analyst. "Banks that are paying next to nothing aren't suddenly going to morph into high payers."
The most you can earn through a nationally available savings account is 2.5 percent APY.
Choosing your next savings account
The interest rate isn't the only thing to consider when comparing savings accounts at different banks. If you don't have much money to sock away, looking at fees may be more important, says Vince Shorb, CEO of the National Financial Educators Council.
Bank fees are on the rise. The average out-of-network ATM and overdraft fees are $4.68 and $33.23, respectively. A high fee could reduce the amount of money you end up saving.
Other factors to take into account include:
Account minimum deposit and balance requirements
Availability of ATMs and branches
Customer service
Digital tools and features
App ratings
Sign-up bonuses
Before picking a bank that'll pay you a bonus just for opening a new savings account, make sure you read the terms and conditions. You'll often have to meet a minimum deposit threshold and set up direct deposit to get the bonus.
You should also find out whether the bank you're eying is financially stable, says Diane Pearson, a wealth adviser and certified financial planner at Legend Financial Advisors in Pittsburgh.
Resources like this rating system make it easy to assess a bank or credit union's financial health. And make sure your deposits will be insured by the Federal Deposit Insurance Corp. or the National Credit Union Administration.
Getting a new bank account could be a smart move. But to make the most of it you'll need a game plan, Pearson says. "Have they taken the steps to make sure they've got enough in their savings to help themselves if they get into a financially stressful situation?"
The case for keeping your savings account
Some savers may not need a new account.
An online bank's 2.5 percent interest rate may look more appealing than your bank's 2 percent annual yield. But if you have only $500 in savings, you won't end up with much interest when you switch accounts. Use a calculator to figure out how much interest you could potentially earn.
"If it's a very small amount of money, you might find that the actual gain is like 65 cents," Seaman says. "You'd find that it's really small and it's not worth the hassle to move your money to another institution."
Keep in mind that closing a savings account too early could cost you money. You could be charged as much as $25 for keeping your account open for less than 90 days.
Instead of a savings account, maybe another account — like a certificate of deposit — is the key to helping you meet your financial goals. CDs usually pay more interest than savings and money market accounts. And being forced to lock up your funds could keep you from dipping into your savings, Seaman says.
Learn more: