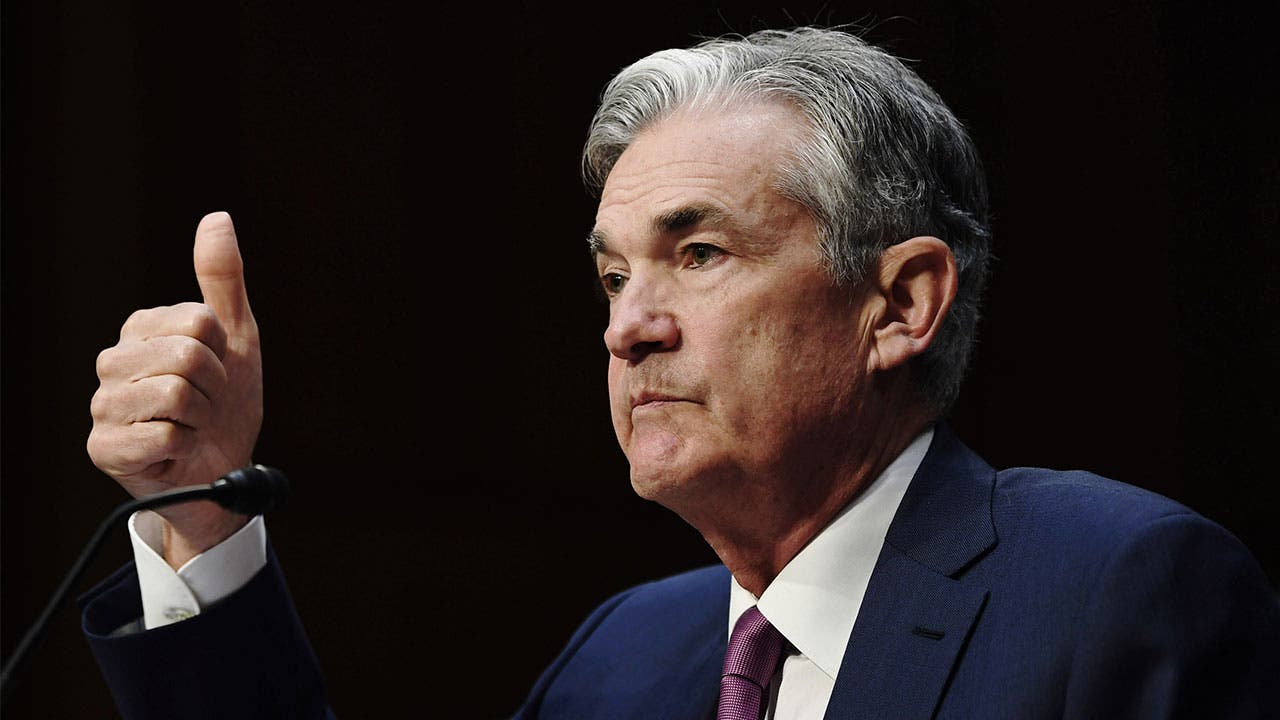 Borrowers have a bit more time left to gather their bearings before carrying debt becomes more expensive.
While wrapping up a two-day meeting on Thursday, the Federal Reserve's rate-setting committee decided against raising its benchmark interest rate. For now, the federal funds rate remains unchanged at a range of 2 to 2.25 percent.
If you're a credit card holder or a consumer with a home equity line of credit, the latest news from the Fed may be a breath of fresh air. But now's the time to get serious about paying down your balances.
"Borrowers should not let up on their debt repayment efforts. The Federal Reserve isn't raising rates this month but will likely do so next month," says Greg McBride, CFA, Bankrate's chief financial analyst. "Keep hammering away at high cost credit card debt and continue to look for ways to refinance adjustable rate debt into a fixed rate."
If the Fed hikes rates in December as expected, it'll be the fourth time the central bank has pushed up rates this year. Economic projections from September's meeting suggest that the central bank could raise short-term interest rates three times in 2019 and at least once in 2020.
What the Fed's up to
Some cities and states are shifting gears in the wake of the midterm elections. But the Fed is politically independent and its goals remain the same. It's always focused on its two main objectives: achieving maximum employment and stabilizing prices.
The Fed has been gradually hiking rates to keep inflation at bay and return to a more "normal" interest rate environment (after a decade of near-zero interest rates). And the latest economic data suggests that's unlikely to change, even though President Donald Trump's not happy about it. Job growth in October was much higher than expected, and wage growth exceeded 3 percent for the first time since the last recession.
The wage gains themselves, however, weren't shocking, analysts say. And they shouldn't lead the Fed to push up interest rates any faster. Given the volatility we saw following last year's hurricanes, the wage gains were par for the course, says Roiana Reid, an economist at Berenberg Capital Markets in New York. She and her colleagues expect wage growth to top 3 percent "moderately on a more sustained basis" by the end of the year.
"I believe wage growth was really strong in September (2017) and then it declined in October because of some hurricane relief or technical issues," Reid explains. "And so the reason why the year-over-year gain in wages was this strong in this October is because the October declines from last year basically rolled off of the year-over-year calculation."
Other factors on the Fed's mind
The Fed, as usual, is keeping a close eye on inflation, which at this point, is slightly higher than its 2 percent target. Due in part to the tax cuts that went into effect earlier this year, economic growth (3.5 percent in the third quarter) is currently higher than long-run growth estimates. Those sorts of conditions often result in inflation, but the economy is expected to slow in the coming months.
"This year, growth (is) well above everybody's estimates of potential," Reid says. "Next year, that probably won't be the case because growth is going to moderate. So the Fed is going to take its time with its rate hikes next year."
Policymakers are also aware of growing concerns about trade tensions. Fed Chair Jerome Powell noted at a press conference that he knows businesses throughout the nation are worried about "disruption of supply chains, materials cost increases and loss of markets and things like that." But it's too soon to say whether trade disputes are having a significant impact on the economy.
"If you started to see evidence of a surge in prices, a hit to consumer spending that is affecting the economic activity and businesses' bottom lines, that would be something that would definitely get their attention," McBride says. "But for now, consumer spending remains strong and you know price increases don't seem to present much of a headwind to the economy at this point."
More volatility ahead
Market conditions have been rocky for investors since the September rate hike. The Dow lost more than 2,100 points in a matter of weeks. That wasn't a fluke, McBride says. As interest rates rise and the Fed unwinds its balance sheet, we'll likely see more volatility as we finish the year and move into 2019, he says.
Investors should be proactive and make sure they're keeping their funds in the right places. Money that you'll use to meet your short-term savings goals, for example, can be kept in a high-yield CD.
"You don't want to be in a position where you're selling into a market decline," McBride says. "So any money you would need to tap in the next five years or so should not be in the stock market. Money that you can afford to live without for at least five or 10 years is appropriately invested in the stock market, and any pullback represents an attractive buying opportunity."
How consumers are coping
As interest rates rise, carrying debt is becoming more burdensome.
Credit card issuers like Discover and Capital One say their customers don't seem to be struggling to pay off their debts, but they're tightening their standards anyway, acknowledging that economic conditions won't always be so rosy.
Lenders are planning ahead, and that's something credit card holders could benefit from, too.
"It's entirely possible the average credit card rate will be north of 18 percent a year from now," says CreditCards.com analyst Ted Rossman. "That's about $1,000 annually on a $5,700 balance (what the average U.S. household owes, according to the Fed). If you have credit card debt, now is the time to sign up for a balance transfer card. You can get a 0 percent interest rate with no transfer fees for as long as 15 months."
Savers should also take advantage of rising interest rates by looking for savings accounts and CDs that will pay more interest as rates continue to climb.
"Savers can — and should — be earning returns that are competitive with inflation," McBride adds. "With interest rates on the rise, top-yielding savings accounts and money markets earn 2.25 percent while certificates of deposit can be found with yields that exceed 3 percent on maturities of two years and longer."