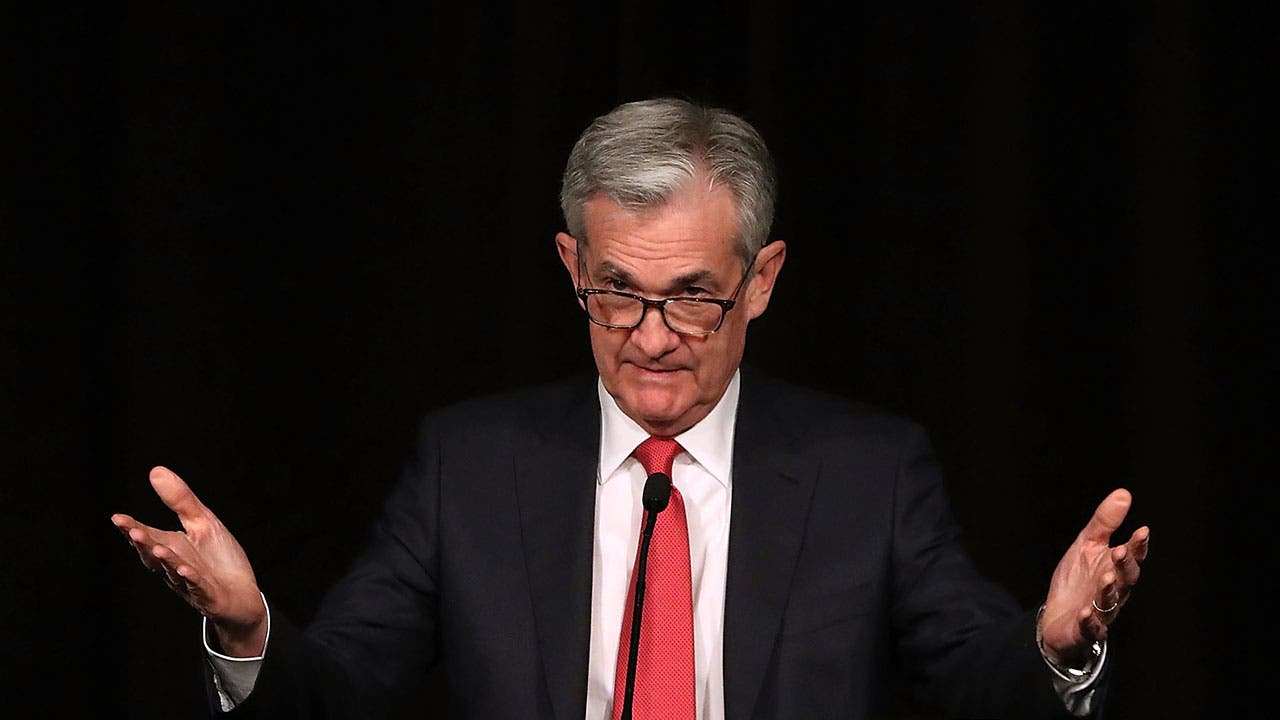 The Federal Reserve's latest move is bad news for borrowers hit with multiple rate hikes this year.
Policymakers ended a two-day meeting Wednesday by voting to raise the central bank's benchmark interest rate to a range of 2.25 to 2.5 percent. This is the fourth rate hike of 2018 and the ninth increase since the Fed began raising rates from near-zero three years ago.
In addition to boosting the federal funds rate, the central bank provided updated economic projections. Their insights suggest that there could be fewer rate hikes next year than originally anticipated. Most members of the Federal Open Market Committee (FOMC) predict that there will be two rate hikes in 2019 rather than the three projected in September.
"We saw the final rate hike of 2018 today, and maybe the final one for a little while," says Greg McBride, CFA, Bankrate's chief financial analyst. "The Fed downshifted their projections of 2019 economic growth, inflation, and interest rate hikes – not in a big way but enough to remove the urgency of repeated rate hikes."
Though the pace of rate hikes for 2019 seems uncertain, one thing is clear: Credit card holders and folks with home equity lines of credit shouldn't sit still.
"Today's rate hike means borrowing gets costlier, especially for credit cards, home equity lines of credit, and borrowers with adjustable rate mortgages," McBride says. "Consumers should aggressively pay down debt, refinance into fixed rates, and grab zero percent credit card offers to insulate against additional rate hikes and accelerate debt repayment."
Savers, meanwhile, should spring into action and take advantage of CDs and savings accounts paying higher yields.
Why the Fed raised rates
The U.S. economy added just 155,000 jobs in November, falling short of analysts' expectations. But the Fed maintained a fairly optimistic view of economic conditions in its statement, noting that "job gains have been strong, on average, in recent months." GDP growth is solid and at 3.7 percent, the unemployment rate is still low by historical standards.
Though most workers haven't gotten a raise in the past year, annual wage growth (3.1 percent) is higher than it's been in nearly a decade. Even though the labor market is said by some experts to be approaching full employment, there are still plenty of positions left to fill.
"Employers are forced to compete more for workers and that's what is driving the wage growth so much higher," says Sean Snaith, director of the University of Central Florida's Institute for Economic Competitiveness. "It's not out of control wage growth, but it is the fastest that we've seen to date in this recovery and I think it's really consistent with a tightening labor market."
Inflation is near 2 percent and the Fed thinks it will remain below that target in 2019. But FOMC members didn't hesitate to raise rates in an effort to continue normalizing interest rates and prevent prices from rising too fast in the future. In a press conference following the December meeting, Jerome Powell also noted that rates this year were raised more times than expected because the economy was stronger and healthier than expected.
Powell's position
Powell has garnered a lot of attention from investors and even the president himself. But as he finishes up his first year as head of the central bank, Powell remains unfazed. Political considerations, he said during his press conference, have "played no role" in the Fed's decisions.
"Nothing will deter us from doing what we think is the right thing to do," Powell said.
In many ways, he still closely resembles his predecessor, Janet Yellen.
"The primary difference I think between these two Fed chairs is on the regulatory side, and I think Powell may be a little more dovish in that regard," Snaith says. "But when it comes to interest rates and balance sheet policy, I don't see much difference between Yellen and Powell."
Next steps for consumers, investors
Most investors predicted that the central bank would hike rates again in December. But more volatility is expected as we move into the new year.
"Low interest rates have been the key ingredient in this nine and a half, almost 10-year-old bull market and the prospect of rising rates is if it makes other investments look more appealing, it makes growth harder to come by," McBride says. "Those are the kind of things that make stock investors sell first and ask questions later. And so that's why we've seen the volatility that we have here in 2018. And that's not going to change as we go into 2019."
Investors are better off staying short and sticking to their long-term goals that they've set based on their risk tolerance, experts say. Recognize that volatility could come to all asset classes, says Stash J. Graham, managing director of Graham Capital Wealth Management. "Thinking a little and not losing a lot would certainly be the best strategy."
As online banks continue to battle it out and offer accounts with higher yields, savers should seek out opportunities to earn more interest. Borrowers should pay close attention to how they may be impacted by rising interest rates.
"HELOC consumers may see some slight bump, but a lot of the home equity lines are relatively small. They're in the $25,000 to $50,000 range," says Joe Tyrrell, an executive vice president at Ellie Mae. "So even a slight interest rate adjustment won't be a meaningful increase on a payment that you'd make on a HELOC."
Homeowners with adjustable rate mortgages may likely only be impacted if they're getting to the point where their fixed-rate mortgage will soon become a loan with a variable rate.
"What we've seen is that a lot of customers on three-year adjustable rate mortgages. So the only ones that'll really be impacted is those that are literally coming up to the anniversary of their three years," Tyrrell says.