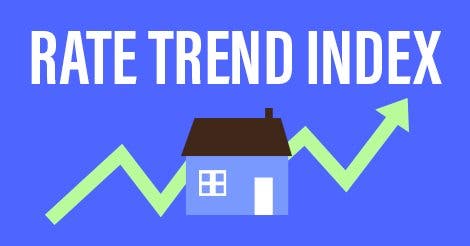 Each week, Bankrate surveys experts in the mortgage field to see where they believe mortgage interest rates are headed.
This week (March 20-27), no panelists predict mortgage rates will rise over the next week or so; 71 percent think rates will fall; and 29 percent believe rates will remain relatively unchanged (plus or minus 2 basis points).
Calculate your monthly payment using Bankrate's mortgage calculator.
This week, will rates go up, down or remain unchanged?

| Up | Down | Unchanged |
| --- | --- | --- |
| 0% | 71% | 29% |
Read the comments and rate predictions of mortgage experts and Bankrate analysts below.
0% say rates will go up
No experts predict mortgage rates will rise.
71% say rates will go down
Michael Becker

Branch manager, Sierra Pacific Mortgage, White Marsh, Maryland

Those hoping for lower mortgage rates heading into spring may have just been given that gift from the Federal Reserve. While the Federal Reserve doesn't really control long term rates likes mortgage rates, their statements and sometimes actions can have a profound effect on mortgage rates. That's what happened today. At the conclusion of their most recent meeting, their statement said that economic growth has slowed, and they hinted that there will be no more rate hikes this year, and maybe one rate hike in 2020. Additionally, they said they plan to slow the reduction in their balance sheet in May and stop it altogether in September. This will put a bid under Treasuries resulting in lower yields and lower mortgage rates in the coming week.

Logan Mohtashami

Senior loan officer, AMC Lending Group, Irvine, California

Rates will drop. Even though we have had no bond volatility whatsoever recently and oil prices are above 60 today, a pullback in stocks could drive yields lower if the stock market feels the China trade deal might take longer.

Joel Naroff

President and Chief Economist, Naroff Economics, Holland, Pennsylvania

Rates will fall. Uncertainty over trade agreement depresses market, at least until exuberance over trade agreement reverses the decline.

Les Parker

Senior vice president of LoanLogics, Trevose, Pennsylvania

Mortgage Rates will go down. Here's a parody based on the song "Wait a Million Years" by The Grass Roots. "Bulls wait a million years; wind a million miles, tread a million ticks." When does persistent waiting end? Watching the winding charts and treading ticks tests those yearning for lower rates. It's hard to see any news moving the market, but the technical picture looks good for lower rates in March.

Jim Sahnger

Licensed loan originator,
Sierra Pacific Mortgage, Inc.

It's expected that the Fed comments will remain dovish based on current economic numbers and continued concerns over trade disputes. Questions remain over future rate hikes but for now, we are enjoying the lowest mortgage rates in 13 months and they may improve slightly from here over the next week. Volatility could resume though, so lock early or at application to protect your money.
29% say rates will remain unchanged
Michael Cox

Founding director and executive-in-residence of the O'Neil Center for Global Markets and Freedom SMU Cox School of Business and former chief economist, Dallas Federal Reserve Bank, Dallas

Mortgage rates will remain flat.

Dick Lepre

Senior loan officer, RPM Mortgage, San Francisco

Rates will be flat next week. The techs offer no clear direction in the short term. In the long term (12 months) we should see lower Treasury yields and mortgage rates. Markets make take some direction if the Fed starts to sound dovish. Fundamentals have been weakening which could so incline the FOMC.
About the Bankrate.com Rate Trend Index
Bankrate's panel of experts is comprised of economists, mortgage bankers, mortgage brokers and other industry experts who provide residential first mortgages to consumers. Results from Bankrate.com's Mortgage Rate Trend Index are released each Thursday.