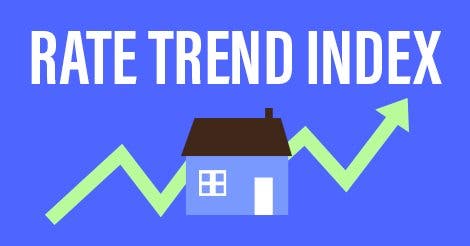 Each week, Bankrate surveys experts in the mortgage field to see where they believe mortgage interest rates are headed.
This week (April 18-24), 54 percent of the panelists believe mortgage rates will rise over the next week or so; 8 percent think rates will fall; and 38 percent believe rates will remain relatively unchanged (plus or minus 2 basis points).
Calculate your monthly payment using Bankrate's mortgage calculator.
This week, will rates go up, down or remain unchanged?

| Up | Down | Unchanged |
| --- | --- | --- |
| 54% | 8% | 38% |
Read the comments and rate predictions of mortgage experts and Bankrate analysts below.
54% say rates will go up
Michael Becker

Branch manager, Sierra Pacific Mortgage, White Marsh, Maryland

As earnings season begins, a familiar pattern of the last few years is re-emerging. It's one where earnings beat expectations and stocks rally as a result. As often happens when stocks rally, bonds sell off and yields or rates rise. Because of this, I expect rates to rise in the coming week.

Michael Cox

Founding director and executive-in-residence of the O'Neil Center for Global Markets & Freedom SMU Cox School of Business & former chief economist, Dallas Federal Reserve Bank, Dallas

Mortgage rates will be up slightly this week.

Shaun Guerrero

Branch manager, New American Funding, Silverdale, Washington

Rates are not reacting in a favorable manner to the markets. Housing remains strong with record low inventory. My advice would be to lock your loans at this time to protect yourself from what I foresee to be rising interest rates in the near future.

Greg McBride, CFA

Senior vice president and chief financial analyst, Bankrate.com

A little bit of upward pressure on rates as economic data improves and trade tensions ease.

Joel Naroff

President and Chief Economist, Naroff Economics, Holland, Pennsylvania

Mortgage rates will be up this week.
8% say rates will go down
Les Parker

Senior vice president of LoanLogics, Trevose, Pennsylvania

Song parody: "They strip away the old dot plot; That hides a rising star; A brilliant red Barchetta; From a better bullish time." Investors try to push the accelerator (gun it) to get the S&P out of its rut. Overall equities in advanced economies are not in good technical shape. Add the trouble in numerous emerging markets and the market is ready for some flight to liquidity (quality) within the next two weeks. Song: "Red Barchetta" by Rush (1981)
38% say rates will remain unchanged
Jim Burrington

Mortgage loan officer,
Grande Financial, Maumee, Ohio

Mortgage rates will be unchanged this week.

Dick Lepre

Senior loan officer,
RPM Mortgage, San Francisco

The daily tech is bearish (lower prices, higher yield) while the weekly is bullish (higher prices, lower yields), implying that rates should be unaffected by the techs for the next week.

Bob Moulton

President,
Americana Mortgage Group, Manhasset, New York

Rates are stable.

Elizabeth Rose

Sales Manager,
Nations Lending, Dallas

Drama on the geopolitical stage has calmed down, thankfully. With tension easing, continued positive economic data, strong corporate earnings and high optimism, the stage is set for a move higher in rates. However, rates are currently moving sideways in a somewhat tight channel. As long as there are no geopolitical surprises in the week ahead, I anticipate bonds will remain in this channel and rates will be unchanged.

Shashank Shekhar

CEO,
Arcus Lending, San Jose, California

Long end of the Treasury yield curve which has a direct impact on mortgage rates has been trading in a very narrow range since the beginning of February. That explains why the rates have remained mostly stable for almost 10 weeks now. With trade fears and inflation worries on the back burner as of now and a relatively calm geopolitical environment, expect more of the same — i.e., mortgage rates to change very little in the coming week.
About the Bankrate.com Rate Trend Index
Bankrate's panel of experts is comprised of economists, mortgage bankers, mortgage brokers and other industry experts who provide residential first mortgages to consumers. Results from Bankrate.com's Mortgage Rate Trend Index are released each Thursday.