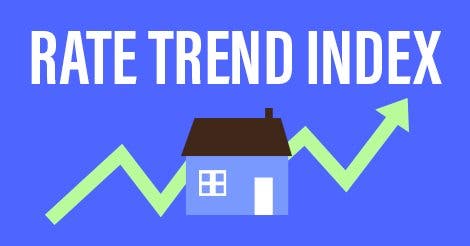 Each week, Bankrate surveys experts in the mortgage field to see where they believe mortgage interest rates are headed.
This week (March 21-27), 46 percent of the panelists believe mortgage rates will rise over the next week or so; 31 percent think rates will fall; and 23 percent believe rates will remain relatively unchanged (plus or minus 2 basis points).
Calculate your monthly payment using Bankrate's mortgage calculator.
This week, will rates go up, down or remain unchanged?

| Up | Down | Unchanged |
| --- | --- | --- |
| 46% | 31% | 23% |
Read the comments and rate predictions of mortgage experts and Bankrate analysts below.
46% say rates will go up
Jim Burrington

Mortgage loan officer,
Grande Financial, Maumee, Ohio

Mortgage rates will increase slightly.

Michael Cox

Founding director and executive-in-residence of the O'Neil Center for Global Markets & Freedom SMU Cox School of Business & former chief economist, Dallas Federal Reserve Bank, Dallas

Mortgage rates will increase this week.

Derek Egeberg

Certified mortgage planning specialist and branch manager,
Academy Mortgage, Yuma, Arizona

The market continues to drift towards higher rates. With the continued economic strength, look for rates to be solidly in the 5's by the end of summer.

Greg McBride, CFA

Senior vice president and chief financial analyst, Bankrate.com

The Fed is confident about the economy and the expectations of faster growth, and an uptick in inflation will push bond yields and mortgage rates higher.

Joel Naroff

President and Chief Economist, Naroff Economics, Holland, Pennsylvania

Mortgage rates will increase this week.
31% say rates will go down
60% say rates will remain unchanged
Michael Becker

Branch manager, Sierra Pacific Mortgage, White Marsh, Maryland

Treasury yields are climbing after the Fed announced its decision to raise the federal funds rate 0.25 percent. The hike was expected by the market, but I suspect the updated economic forecast in which the Fed has increased their expectations of economic and employment growth is what is driving yields higher. They also increased their expected rate hikes in 2019. This reaction is a bit surprising considering the market knew that both tax cuts and increased fiscal spending were passed since the last Fed meeting with economic projections in December. In the past, these knee-jerk reactions to Fed meetings have usually reversed themselves in the days following the meeting. I expect the same to happen this time around, and rates to be about where they are now next week.

Bob Moulton

President,
Americana Mortgage Group, Manhasset, New York

Rates are stable.

Elizabeth Rose

Sales Manager,
Nations Lending, Dallas

Mortgage bonds have taken a hit the past few days after testing a resistance level. Inflation remains relatively tame, which is good for bonds. Uncertainty is in the air – brought about, in part, by the new tax plan and potential tariff. Stocks are taking a hit. However, bonds are not benefiting. I expect mortgage bonds to maintain a somewhat sideways pattern and remain unchanged in the week ahead.
About the Bankrate.com Rate Trend Index
Bankrate's panel of experts is comprised of economists, mortgage bankers, mortgage brokers and other industry experts who provide residential first mortgages to consumers. Results from Bankrate.com's Mortgage Rate Trend Index are released each Thursday.