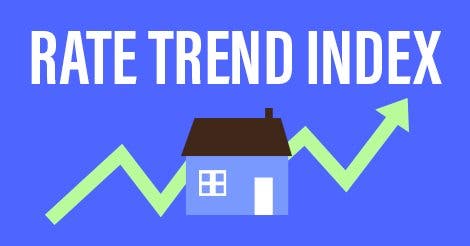 Each week, Bankrate surveys experts in the mortgage field to see where they believe mortgage interest rates are headed.
This week (April 17-April 23), 22 percent predict rates will rise; 22 percent think rates will fall; and 56 percent believe rates will remain relatively unchanged (plus or minus 2 basis points).
Calculate your monthly payment using Bankrate's mortgage calculator.
This week, will rates go up, down or remain unchanged?

| Up | Down | Unchanged |
| --- | --- | --- |
| 22% | 22% | 56% |
Read the comments and rate predictions of mortgage experts and Bankrate analysts below.
22% say rates will go up



Michael Becker

Branch manager, Sierra Pacific Mortgage, White Marsh, Maryland

Since Treasury yields and mortgage rates bottomed a few weeks ago, there has been a big change in market sentiment. As rates were dropping markets were risk averse and concerned about global growth. But, in the last few weeks, markets have become less concerned with growth. Mostly, because data out of China has been improving. Today, we had Chinese GDP, industrial output, and retail sales all moving to the up side. This should lead to a continued rally in equities (risk-on bets), and a sell-off in bonds. I expect higher rates in the coming week.

Greg McBride, CFA

Senior vice president and chief financial analyst, Bankrate.com

The economic glass looks half-full rather than half-empty, aided by some better readings from China, so rates have been rebounding.
22% say rates will go down



Dick Lepre

Senior loan officer, RPM Mortgage, San Francisco

The intraday Treasury techs are oversold and should turn bullish (higher prices, lower yields and rates) this week. The daily and weekly techs are still bearish but the weekly could turn bullish. Modestly lower yields and mortgage rates this coming week.

Les Parker

Senior vice president of LoanLogics, Trevose, Pennsylvania

Mortgage rates will go down. Here's a parody of "Help" by the Beatles to help us understand the problem with rates. Help bulls if you can, they're feeling down; And they do appreciate you trading 'round; Help bulls get their trend back off the ground; Won't you please, please help bulls?" With Brexit off the radar and China growth on it, interest rates might rise significantly. But if low inflation and strength of the dollar capture investors' interest, then rates will fall. Please, please help bulls.
56% say rates will remain unchanged
Nancy Vanden Houten, CFA

Senior research analyst, Stone and McCarthy Research Associates, New York

Rates will remain unchanged.

Logan Mohtashami

Senior loan officer, AMC Lending Group, Irvine, California

Since the recent lows on the 10-year yield of 2.35 percent we have seen nothing but the stock market rally and better economic data from China. Currently, at 2.58 percent the 10-year yield will have some issues breaking over 2.62 percent with next-day bond selling. However, oil prices have firmed up and, as long as the stock market doesn't correct, it will be hard for yields to go back down without bad global data.

Bob Moulton

President,
Americana Mortgage Group, Manhasset, New York

Rates are flat.

Elizabeth Rose

Certified mortgage planner, AmCap Home Loans, Dallas

Rates will be unchanged. Recent positive economic data has put pressure on mortgage bonds, pushing rates slightly higher. There is always the potential for this good news to continue to lead to higher rates. However, mortgage bonds are sitting slightly above a support level that has held for many months. Retail sales and housing data could impact the market this week, however I anticipate current support levels will hold and mortgage rates remain relatively steady in the coming week.

Jim Sahnger

Licensed loan originator, C2 Financial Corporation, Jupiter, Florida

Rates backed up a bit this week as stocks continue to climb higher based on declining fears of a recession. As the 10-year Treasury is now knocking on 2.60 percent door, rates are again poised to move higher should they pop above. I think we will hold these levels for now though. For your protection, if you're applying for a mortgage now, lock early in the application process or at application.
About the Bankrate.com Rate Trend Index
Bankrate's panel of experts is comprised of economists, mortgage bankers, mortgage brokers and other industry experts who provide residential first mortgages to consumers. Results from Bankrate.com's Mortgage Rate Trend Index are released each Thursday.