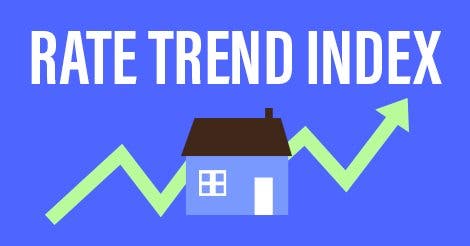 Each week, Bankrate surveys experts in the mortgage field to see where they believe mortgage interest rates are headed.
This week (Dec. 5-Dec. 11), 20 percent of panelists believe mortgage rates will rise over the next week or so; 10 percent think rates will fall; and 70 percent believe rates will remain relatively unchanged (plus or minus 2 basis points).
Calculate your monthly payment using Bankrate's mortgage calculator.
This week, will rates go up, down or remain unchanged?

| Up | Down | Unchanged |
| --- | --- | --- |
| 20% | 10% | 70% |
Read the comments and rate predictions of mortgage experts and Bankrate analysts below.
20% say rates will go up
Joel Naroff

President and Chief Economist, Naroff Economics, Holland, Pennsylvania

Rate will rise; this is mainly because the decline in rates has been overdone.

Shashank Shekhar

CEO,
Arcus Lending, San Jose, California

After rising to the highest levels of the year just four weeks back, mortgage rates have had quite a turnaround with back-to-back weeks of lower rates. We are up against some headwinds this week, though. First, a softer tone from China about tariffs can rally U.S. stocks and likely push Treasury yields higher. Also, this week, the much-watched employment report comes out. It's anticipated that we will have another month of strong numbers. Both China's response and the employment report can cause mortgage rates to move higher, thus bucking the recent trend.
10% say rates will go down
70% say rates will remain unchanged
Michael Becker

Branch manager, Sierra Pacific Mortgage, White Marsh, Maryland

Despite President Trump announcing a 90-day truce in his trade war with China, stocks sold off drastically on Tuesday after initially rallying on the news. The selloff in stocks led to a drop in Treasury yields and lower mortgage rates. In fact, rates are now the lowest they've been in two months. Part of the drop in yields and rates is a result of investors covering their shorts as there were massive bets in the markets for rates to go higher. Looking forward it's hard to see rates improving more given how quickly they have dropped. But I think they will stay at their current levels for the coming week.

Michael Cox

Founding director and executive-in-residence of the O'Neil Center for Global Markets & Freedom SMU Cox School of Business; former chief economist, Dallas Federal Reserve Bank, Dallas

No significant change in rates over the coming week.

Dick Lepre

Senior loan officer,
RPM Mortgage, San Francisco

We may have see this past Tuesday the genesis of the long-overdue secular bull market for Treasuries. Notably, on December 4, the intraday stochastic tech reached the highest overbought level in 41 years. The daily and weekly tech are both bullish (higher prices, lower yields) but, with that massively overbought intraday, we are likely to see a brief corrective tech cycle giving back some of the gains of December 4. Note that this tech forecast completely contradicts what was essentially everyone's opinion.

Logan Mohtashami

Senior loan officer, AMC Lending Group, Irvine, California

Rates will stay the same. Like I said last week, once we closed below 3.05 percent and got next-day bond buying, yields should fall noticeably and we saw the 10-year yield get as low as 2.89 percent and 2.91 percent today. Secondly, my 2018 inversion call, which was based on oil falling below $59, is almost at hand as we got below a 10-basis point spread on the inversion and this can still happen in 2018. For the week coming up, you need to see what the Saudis and Russia do with oil production cuts; this might stop the bleeding in oil prices. For me personally the key levels now are 2.79 percent and 3.05 percent; that is the next rage on the 10-year yield.

Bob Moulton

President,
Americana Mortgage Group, Manhasset, New York

Rates are flat.

Les Parker

Managing director of Transformational Mortgage Solutions, Trevose, Pennsylvania

Mortgage Rates will not change this week. Here's a parody of The Troggs' song "Wild Thing," about the current market: "Wild stocks, you make bond gains ring; You make everything groovy, wild stocks!" The trend is for lower rates; real problems exist in Europe, emerging markets, and with China's vision to rule the world. But expect the market to tread water this week.

Jim Sahnger

Mortgage planner, C2 Financial Corporation, Palm Beach Gardens, Florida

Rates went down, like I expected, last week and look for them to stay near unchanged for the next week. There has been a lot of volatility in the stock market and, while I don't expect this to change, bonds will have some considerable resistance to break through their 100-day moving average. The employment report should be within range on the estimates and eyes will continue to be upon trade talks and geopolitical concerns. This will be just enough to keep us tight.
About the Bankrate.com Rate Trend Index
Bankrate's panel of experts is comprised of economists, mortgage bankers, mortgage brokers and other industry experts who provide residential first mortgages to consumers. Results from Bankrate.com's Mortgage Rate Trend Index are released each Thursday.