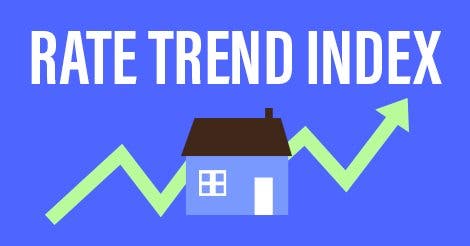 Each week, Bankrate surveys experts in the mortgage field to see where they believe mortgage interest rates are headed.
This week (April 24-April 30), 20 percent predict rates will rise; 60 percent think rates will fall; and 20 percent believe rates will remain relatively unchanged (plus or minus 2 basis points).
Calculate your monthly payment using Bankrate's mortgage calculator.
This week, will rates go up, down or remain unchanged?

| Up | Down | Unchanged |
| --- | --- | --- |
| 20% | 60% | 20% |
Read the comments and rate predictions of mortgage experts and Bankrate analysts below.
20% say rates will go up



Greg McBride, CFA

Senior vice president and chief financial analyst, Bankrate.com

U.S. economic data keeps surprising to the upside while European data disappoints, pushing bond yields and mortgage rates back down. The stronger U.S. economic data will eventually win out, resulting in higher rates.

Joel Naroff

President and chief economist, Naroff Economics, Holland, Pennsylvania

Rates will rise. Energy price increases raise inflation concerns and good earnings show that the economy is still in fine shape.
60% say rates will go down



Michael Becker

Branch manager, Sierra Pacific Mortgage, White Marsh, Maryland

Despite the S&P 500 closing at an all-time high, Treasury yields and mortgage rates are dropping. It seems the bond markets are less convinced of the ability of Chinese government and central bank to stimulate the Chinese and global economies. Since the yield on the 10-year Treasury has broken through its recent floor of 2.55 percent, I expect further improvement and lower mortgage rates.

Dick Lepre

Senior loan officer, RPM Mortgage, San Francisco

Rates will drop. The daily tech for the 30-year Treasury future should make a fairly strong bullish (higher prices, lower yields) this week sending Treasury yields and mortgage rates lower.

Michael Cox

Founding director and executive-in-residence of the O'Neil Center for Global Markets; Freedom SMU Cox School of Business; former chief economist, Dallas Federal Reserve Bank, Dallas

Rates will drop in the coming week.

Nancy Vanden Houten, CFA

Senior research analyst, Stone and McCarthy Research Associates, New York

Rates will fall.

Les Parker

Managing director of Transformational Mortgage Solutions, Trevose, Pennsylvania

Mortgage rates will go down. Here's a parody of "Shake It Off" by Taylor Swift that might help shake off the doldrums: "'Cause the buyers buy, buy, buy, buy, buy; And the sellers gonna wait, wait, wait, wait, wait; Maybe, they'll just gonna shake, shake, shake, shake, shake; They shake it off, They shake it off." Buyers want to buy, but will sellers wait? The doldrums may last a few more weeks, but they could shake it off with the GDP release Friday.

Shashank Shekhar

CEO,
Arcus Lending, San Jose, California

Mortgage rates will go down. Usually stocks and mortgage rates move in the same direction, i.e. when stocks move up, mortgage rates do, too. That's not the case right now. The S&P is hovering at the highest level ever and mortgage rates are trending lower. In fact, 10-year Treasury at 2.53 percent has room to move down to a 25-day moving average of 2.50 percent. That movement downward, if it happens, will pull the mortgage rates down as well. So, though nothing significant, expect the mortgage rates to move just a tad lower this week.
20% say rates will remain unchanged



Derek Egeberg

Certified mortgage planning specialist and branch manager,
Academy Mortgage, Yuma, Arizona

Rates will be unchanged. Bonds have been trading in a stable channel for the last eight days. Look for rates to remain stable here until summer when the buying season starts to sizzle.

Logan Mohtashami

Senior loan officer, AMC Lending Group, Irvine, California

Last week I thought it would be hard for the 10-year yield to break above 2.62 percent, even with rising oil prices and a higher stock market. This week we hit an all-time high in stocks, oil prices are rising as the Iranian sanction waiver games are being played and yields are down today to 2.52 percent. Not much action should happen in the next week, unless stocks sell off.
About the Bankrate.com Rate Trend Index
Bankrate's panel of experts is comprised of economists, mortgage bankers, mortgage brokers and other industry experts who provide residential first mortgages to consumers. Results from Bankrate.com's Mortgage Rate Trend Index are released each Thursday.