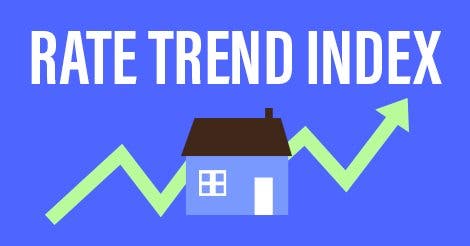 Each week, Bankrate surveys experts in the mortgage field to see where they believe mortgage interest rates are headed.
This week (April 25-May 1), 53 percent of the panelists believe mortgage rates will rise over the next week or so; 27 percent think rates will fall; and 20 percent believe rates will remain relatively unchanged (plus or minus 2 basis points).
Calculate your monthly payment using Bankrate's mortgage calculator.
This week, will rates go up, down or remain unchanged?

| Up | Down | Unchanged |
| --- | --- | --- |
| 53% | 27% | 20% |
Read the comments and rate predictions of mortgage experts and Bankrate analysts below.
53% say rates will go up
27% say rates will go down
20% say rates will remain unchanged
Jim Burrington

Mortgage loan officer,
Grande Financial, Maumee, Ohio

Mortgage rates will be unchanged this week.

Michael Cox

Founding director and executive-in-residence of the O'Neil Center for Global Markets & Freedom SMU Cox School of Business & former chief economist, Dallas Federal Reserve Bank, Dallas

Mortgage rates will be unchanged this week.

Dick Lepre

Senior loan officer,
RPM Mortgage, San Francisco

This is one of those weeks where "flat" really means "clueless." The daily tech is still bearish (lower prices, higher yields), and the weekly is doing a head fake offering no clue as to direction. Both the equity and bond markets display only uncertainty. Good luck out there.
About the Bankrate.com Rate Trend Index
Bankrate's panel of experts is comprised of economists, mortgage bankers, mortgage brokers and other industry experts who provide residential first mortgages to consumers. Results from Bankrate.com's Mortgage Rate Trend Index are released each Thursday.