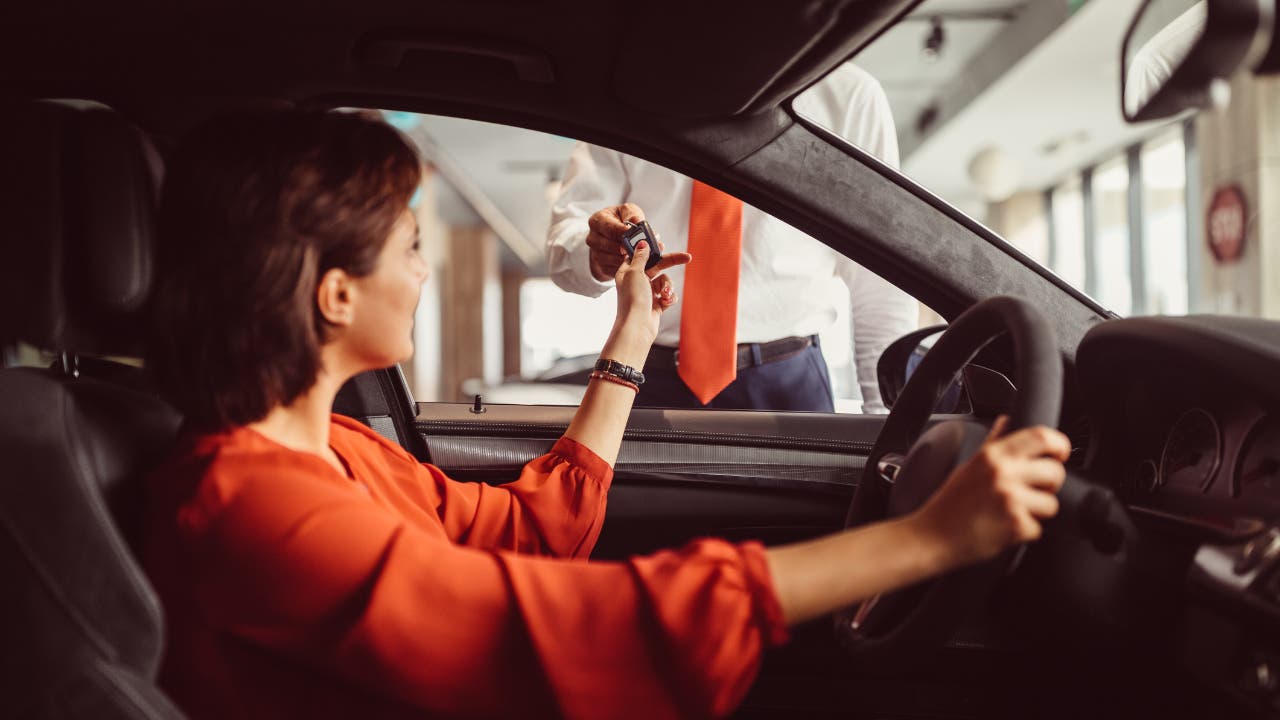 Rental car insurance temporarily covers drivers from financial responsibility for potential liabilities while driving a rental car. While this coverage will be offered to you by your rental car company, you may already be covered, either under your existing insurance policies or by your credit card. You can also buy similar coverage from standalone insurers.
Whichever option you choose, similarly to a regular car insurance policy, there are different levels of coverage that you can elect. The most common rental car insurance options are:
Loss-and-damage waiver (LDW): Sometimes called the collision damage waiver (CDW), this is a waiver, rather than a true policy. It essentially says that the rental company won't come after you in the event that the rental car is damaged or stolen. However, if you have collision and comprehensive car insurance, this may be included in your policy.
Supplemental liability protection: This covers you against damage that you do to other vehicles or property. However, your own liability insurance may cover you, even when you're driving a rental car.
Personal accident protection: Personal accident protection covers the medical costs for you and any passengers if you're involved in an accident. Again, if you have personal injury protection or medical payments coverage under your existing policy, you may already be covered.
Personal effects coverage: This coverage pays for any belongings that may be stolen from your rental car. In this case, your homeowner's insurance or renter's insurance policy may offer similar coverage.
While there are many different types of rental car insurance, it doesn't cover everything. For example, you wouldn't use this type of policy to be reimbursed for the cost of renting a car while your normal vehicle is being repaired as part of a claim. In that instance, you would use what's known as "rental car reimbursement coverage," another option which is included under most typical auto insurance policies.
How to tell whether you should opt in to rental car insurance
Ultimately, the decision of whether to opt in to rental insurance from your rental car company amounts to whether or not your already covered by another source. You'll want to read through your auto insurance policy and the available features on your credit card to see what, if any, rental car coverage is included. You'll also want to look at the coverage amounts to see if you feel that they are sufficient.
At the end of the day, getting coverage from the rental car company, whether it's as a standalone policy or an addition to your existing car insurance, may be worth it if you aren't covered or if you only have minimal coverage. While no one likes to think about, accidents do happen. If you don't have coverage or if the cost of the accident exceeds your policy limits, you could get stuck paying a huge bill out-of-pocket.
Which insurance providers offer rental car insurance?
The good news is that most major car insurance providers including State Farm, Allstate, Geico and Farmers all offer the option to have some type of rental car insurance coverage included in their regular car insurance policies. With that, if you're covered, it comes at no additional cost beyond what you're already paying for your monthly premium.
As stated above, your car insurance policy may offer similar coverage to the loss-and-damage waiver, the supplemental liability protection, and/or the personal accident protection. However, not all car insurance policies are created equal and, as such, not all policies include rental car insurance. It usually comes along with comprehensive and collision policies or supplemental protections with higher coverage limits.
If you're wondering if you're covered, the best thing that you can do is to read over your auto insurance policy or to ask your insurance agent directly.
Frequently asked questions
Do you need insurance on a rental car?
The truth is that you should have some type of insurance on your rental car, whether it comes from the rental car company, your car insurance, your credit card or an independent insurer. Accidents do happen and if you aren't covered or if the cost of the accident exceeds your coverage limits, you could be left with the bill.
Is a rental car covered by my insurance?
Possibly. It depends on which services are included in your individual policy. Your best bet is to read over your policy before you rent a car or to call your insurance agent directly so you can get your questions answered.
How will an accident in a rental car affect my insurance?
If you are covered under your insurance and you have an accident while you're driving your rental car, the process would work the same as if you got into an accident while driving your normal vehicle. You'll still have to submit a claim, pay your deductible and, unfortunately, the accident may have an effect on your rate.
How does rental car insurance coverage under a credit card work?
Some credit cards offer rental car coverage as part of their added benefits. To access this coverage you usually have to pay for the rental car using the card and have the rental in your name. However, it's secondary insurance, meaning that your car insurance will be billed first if you get into an accident.