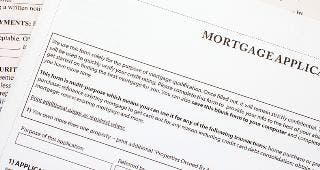 Dear Dr. Don,
I am currently underwater on my condo mortgage. The condo is worth about $163,000 with a mortgage balance of $169,000. In the next year or so, I want to sell this place and buy a new home with my husband. We would need a mortgage to finance the next home. I do have a little extra money each month to pay toward the principal on my current mortgage or to save for a down payment. I have about $500 to $1,000 monthly that I could budget for this. What should I do?
We want to be eligible for another mortgage within a year. My husband's credit is bad, but mine is very good. We're working to raise his credit score with the hope that his income can be included in mortgage calculations for the new home. We're looking at homes in the $300,000-$400,000 price range.
Thank you,
— Marsie Mortgage
Dear Marsie,
Since you plan to sell the condo before buying your next home, you won't have the negative equity issue on the condo when you apply for the new mortgage. Whether being underwater in the condo would affect underwriting a mortgage for the new home depends on the lender's review of your credit history.
Of course, you'll need to pay off the mortgage when you close the sale on the condo. You'll also need to have money for a down payment on the new home.
If you're low on cash, you won't have much of a down payment; $6,000 will have to help pay off the condo mortgage.
You could get a Federal Housing Administration mortgage including a 3.5 percent down payment. FHA loan underwriting standards are more forgiving of people with low credit scores. FHA loan limits depend on where you live. For 2014, they range from $271,050 in low-cost areas to $625,500 for high-cost areas for one-unit properties. Alaska, Hawaii, Guam and the U.S. Virgin Islands have different FHA loan limits.
The FHA mortgage will also have a mortgage insurance premium. Some of this is paid at closing and part is paid monthly. The borrower can finance the upfront mortgage insurance premium into the mortgage.
One potential worry is the risk of higher interest rates coupled with rising home prices. While that could help what you get for your condo sale, you're looking at homes that are twice as expensive as your condo.
Since you need both incomes to qualify for the mortgage, you won't be able to avoid the issue of your husband's lower credit score. It is a good idea to work together to try to repair his credit.
Get more news, money-saving tips and expert advice by signing up for a free Bankrate newsletter.
Ask the adviser
To ask a question of Dr. Don, go to the "Ask the Experts" page and select one of these topics: "Financing a home," "Saving & Investing" or "Money." Read more Dr. Don columns for additional personal finance advice.
Bankrate's content, including the guidance of its advice-and-expert columns and this website, is intended only to assist you with financial decisions. The content is broad in scope and does not consider your personal financial situation. Bankrate recommends that you seek the advice of advisers who are fully aware of your individual circumstances before making any final decisions or implementing any financial strategy. Please remember that your use of this website is governed by Bankrate's Terms of Use.