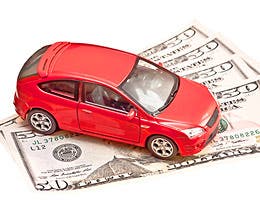 5 quirky auto insurance discounts
You probably know about the standard ways to save on an auto insurance policy. From staying accident-free to installing anti-theft devices to completing safe driving courses, many behaviors will be rewarded with discounts.
However, the saving does not stop there. Drivers also can take advantage of some very unconventional opportunities to reduce the cost of their policies. In some cases, these auto insurance discounts have nothing to do with your driving history — but you might have to get engaged to your sweetheart, or do something as simple as "liking" the insurance company on social media.
Here are five of the oddest car insurance discounts that can offer unexpected savings on the cost of protecting yourself and your vehicle.
Compare auto insurance rates to get the best deal.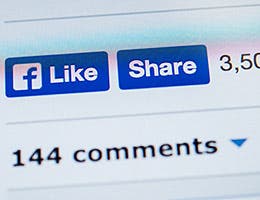 Get friendly rates via social media
Who says that spending time on social media is a waste? Businesses, including insurance companies, are working to amass loyal online fans and followers, sometimes by using incentives.
Esurance, an Allstate company, has offered up to 10 percent off auto insurance for customers in Texas and Arizona who "like" the official Esurance Facebook page. The "Like to Save" discount is available to new customers who click the "like" button during the process of obtaining an Esurance quote. If you already "like" the company, you can call to have the discount added to your policy.
Consumers who do not live in the Lone Star or the Grand Canyon states should not despair, because the company might expand its discounts to other Facebook fans.
"We're evaluating extending the discount in other states," says Danny Miller, an Esurance spokesman.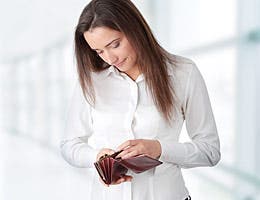 The save-by-association discount
Check your wallet. Do you have a membership card for the American Guild of Organists? How about the Boat Owners Association of the United States or the Independent Telephone Pioneers Association?
Those are just three of more than 275 organizations that have partnerships with Geico, which provides auto insurance discounts to the groups' members.
Many other insurance carriers have similar programs.
Liberty Mutual offers savings to more than 14,000 employers, professional groups, credit unions and alumni associations, including the Snowmobile Association of Massachusetts and the National Athletic Trainers' Association. Nationwide strikes up a special car insurance discount for members of the United States Bowling Congress, and Allstate holds the key to a deal if you're a card-carrying member of the Associated Locksmiths of America.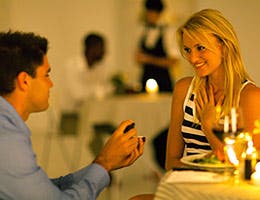 Get down on one knee and save
If you've been thinking about popping the big question, here's one more reason why this might be the right time: It could save you money. Plenty of companies offer auto insurance discounts for married couples, but Country Financial extends the potential savings to those who are preparing to walk down the aisle.
"Our belief was that engaged operators would begin to drive more carefully and have fewer accidents than their single counterparts," says Rick Smith, Country Financial's chief property and casualty actuary. "Our subsequent results have confirmed that engaged clients are a lower risk and deserve a lower rate."
The discount can make a big difference, especially for an engaged couple budgeting for a wedding.
"On average, we offer approximately a 22 percent lower premium for engaged drivers under 30 years old than for single drivers," Smith says.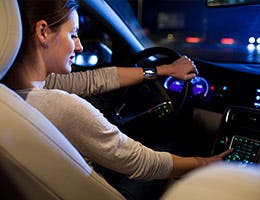 Listen for a discount
Think that fiddling with the radio is a dangerous driving habit? Then maybe you should stick with one station. Some public radio stations not only keep you up-to-date on current affairs, but they also can help you save on auto insurance.
Boston-based Plymouth Rock Assurance Corp. offers auto insurance discounts to policyholders who make fundraising contributions to certain public broadcasters in New England.
Drivers in Connecticut who contribute $40 or more to local public broadcasting outlets can save 10 percent on their Plymouth Rock auto insurance. Motorists in Massachusetts who are "member" donors of either of two public radio stations can save between 6 percent and 7 percent on their policies.
Compare auto insurance rates to get the best deal.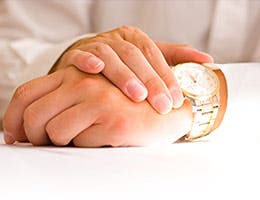 Be patient for futuristic discounts
Though you want to save on auto insurance right now, the road to the future holds the promise of cheaper coverage through the adoption of driverless car technology.
"Autonomous vehicles could significantly reduce traffic fatalities and crashes by reducing or eliminating driver error, which is a contributing factor in over 90 percent of all crashes," Rep. Tom Petri, R-Wis., said during a 2013 congressional hearing on driverless cars.
In response, Robert Hartwig, president of the Insurance Information Institute, noted, "If self-driving cars become more of a reality on our roads, it is going to have a major impact on auto insurance."
It's not clear when the era of driverless cars will arrive. The extent of the auto insurance discounts that will be available through the use of the technology isn't known either, says Michael Barry, an Insurance Information Institute spokesman.
"Because driverless cars currently have no track record, the biggest initial challenge for auto insurance companies will be measuring risk and pricing policies accordingly," he says. "Will the age and previous driving experience of the car's owner, coupled with the location and annual mileage of the vehicle, be correlated with loss, or even relevant at all?"