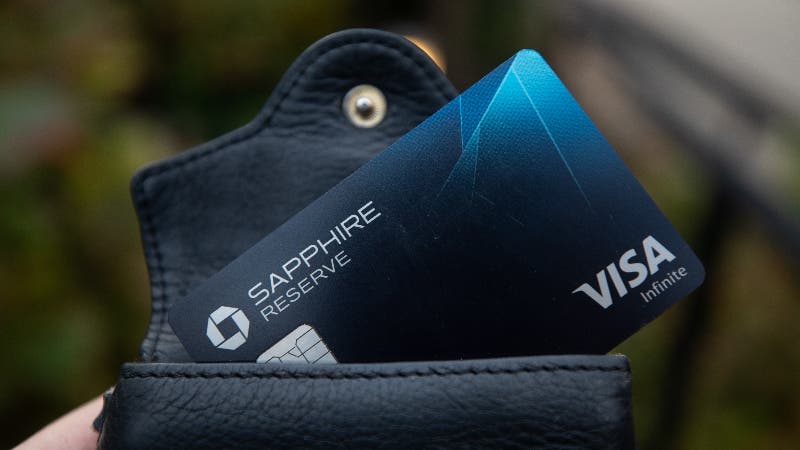 The Chase Sapphire Reserve is already one of the most popular premium rewards cards on the market, and Chase is looking to bring more value to cardholders by leveraging its brand partnerships for increased card benefits, along with an increased price.
On Jan. 12, 2020, the Sapphire Reserve increased it's $450 annual fee by $100, upping the cost to a total $550 annually. If you're an existing cardmember, you'll still be able to renew your Chase Sapphire Reserve at the $450 rate as long as your renewal period is before April 1, 2020, according to The Points Guy. New cardmembers can lock in the lower fee for their first year by applying for the Sapphire Reserve before Jan. 12, 2020, when the changes will take place.
Chase Sapphire Reserve card details
In exchange for the price increase, cardholders can receive one free year of Lyft Pink, a membership that usually costs $19.99 per month and offers 15 percent off Lyft rides, priority airport pickups, free bike and scooter rentals and more. Plus, each purchase with Lyft will now earn 10X points with the Sapphire Reserve through March 2022.
Another partnership will boost the Sapphire Reserve's value for anyone who frequently orders in: cardholders will be eligible for up to $120 in DoorDash credits ($60 in 2020 and $60 in 2021) and one free year of DashPass membership, which usually costs $9.99 per month.
These new perks are in addition to the Sapphire Reserve's current suite of valuable benefits, including a $300 annual travel credit, Priority Pass Select membership and up to $100 credit for Global Entry/TSA PreCheck every four years.
"These changes fit several industry trends: raising fees to compensate for lower interest rates, prioritizing ongoing benefits over a one-time bonus and valuing experiences," says Ted Rossman, industry analyst for Bankrate Credit Cards.
Is the Chase Sapphire Reserve still worth it?
The Chase Sapphire Reserve is already a popular choice for frequent travelers who can take full advantage of its premium benefits and 50 percent redemption boost when booking travel through Chase Ultimate Rewards.
There's a lot to like about this revamped Sapphire Reserve, too, Rossman says. "While a $550 annual fee is steep, this is an extremely popular card, and I think most cardholders will stick with it."
And with the new changes to its price structure and ancillary perks, Chase is positioning the Sapphire Reserve as an even closer alternative to Amex's premium choice, the Platinum Card® from American Express.
"These changes will bring the Sapphire Reserve even closer to the Amex Platinum, which already charges a $550 annual fee and gives certain dining and rideshare credits," Rossman says. "Card issuers such as Chase and American Express are in stiff competition to be at the top of affluent cardholders' wallets, and that's a big reason why they're incentivizing habitual spending over one-time bonuses."
$550 is a large annual price tag for a credit card, so before you apply for a premium card with a premium fee to match, take time to ensure that you will be able to take full advantage of the benefits offerings and earn back that fee over the course of the year.
If you're not ready to take on such a high annual price but want to take advantage of Chase's partnerships and Ultimate Rewards portal, the Chase Sapphire Preferred® Card is another great option for just a fraction of the annual fee at $95 per year.
While the Sapphire Reserve earns 3X points on travel and dining purchases, the Sapphire Preferred earns 2X points. And though the Sapphire Preferred doesn't offer the same premium travel perks, you can still gain value from increased rewards on Lyft rides, travel insurance benefits and a 25 percent boost in points value when you redeem for travel through Chase Ultimate Rewards.
If you're thinking about opening a travel rewards credit card, track your spending and travel habits and calculate whether the perks are actually useful for you and will bring you enough value to offset the price.