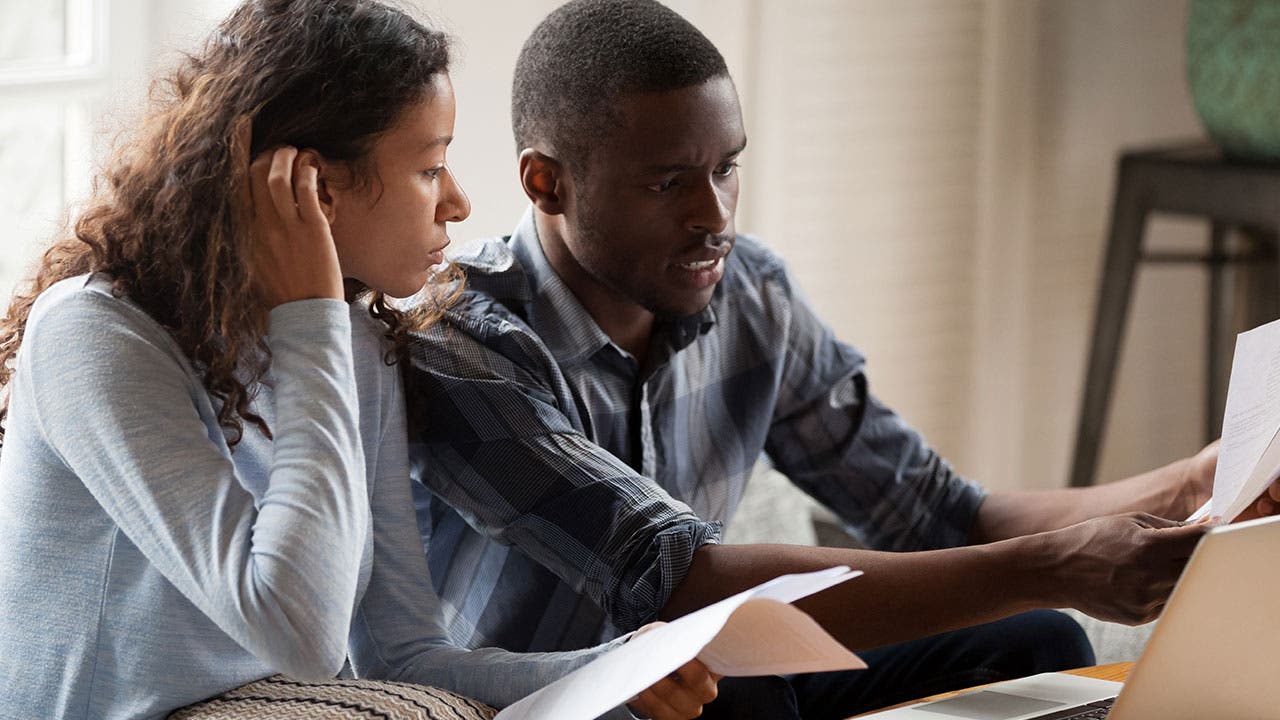 Advertiser Disclosure: The credit card offers that appear on the website are from companies from which this site receives compensation. This compensation may impact how and where products appear on this site (including, for example, the order in which they appear). This site does not include all credit card companies or available credit card offers.
Information about credit cards and card offers is accurate as of the date of publication.
Benjamin Franklin generally gets the credit for declaring that nothing is certain in life except for death and taxes. The saying may be true, but you still may be able to avoid the tax man in at least one aspect of your life.
Certain types of credit card rewards are typically considered rebates or discounts and thus not taxable, meaning you can earn them freely without worrying how you'll pay later on.
Then again, there are some nuances to be aware of as well. One type of bonus commonly associated with credit card rewards is normally counted as taxable income, and you should plan accordingly.
Are credit card rewards taxable?
People who rack up credit card rewards may wonder if they'll have pay the piper with a larger tax bill. Particularly when the rewards take the form of cash back, it seems only reasonable to wonder, "The card gives me cash back, as in money. Are credit card cash rewards taxable?"
Fortunately, the answer is almost always no. Since credit card rewards or cash rewards for individuals are not typically considered taxable income by the Internal Revenue Service (IRS), you won't need to track your rewards or report any cash back on you earn on your 1040 tax return form.
If you have a cash back credit card that doles out 2% cash back for each dollar you spend, the IRS views those points as a 2% discount off your purchases.
The same is true for large sign-up bonuses that you earn after meeting a minimum spending requirement; they are almost always viewed as a discount even if they're worth hundreds of dollars. Some credit card issuers have begun including wording that says your sign-up bonus may count as taxable income, but these instances are still rare.
If you're curious whether a big sign-up bonus might qualify as taxable income, read your credit card's terms and conditions. On the off chance it does, and your bonus is worth more than $600, you will likely receive a 1099-MISC reporting form in the mail.
Rewards that can be taxed
Cash-back or rewards points you earn via credit card spending may not count as taxable income in most cases, but some other bonuses absolutely do. Bank signup bonuses, for example, are counted as income and must be claimed on your income taxes.
A bank signup bonus normally works like this: You sign up for a new checking account and receive a few hundred dollars for setting up direct deposit or keeping a certain amount of money in your account for a specific length of time. With these offers, you'll receive a 1099-MISC form from your bank provided your bonus amount is over $600. If the bonus is worth less than $600, your bank is not legally required to send a 1099-MISC, but you are still required to report the income when you file your taxes.
If you fail to report this type of income, you could be subject to an IRS penalty worth 20 percent of the underpayment. Using a $500 bank bonus as an example, the hypothetical penalty would amount to $100.
What about business rewards?
Rewards earned with business credit cards are slightly trickier, although you still may not have to report them on your taxes. The main detail you'll need to be aware of is that you can't deduct business expenses if you used rewards points to cover them.
Let's say you sign up for the Ink Business Preferred Credit Card and use it to earn points on all your business expenses, only to wind up using Chase Ultimate Rewards® points to cover part of a $900 flight to Maui for a work-related conference. If you redeemed 40,000 points and paid the difference in cash, you could deduct only the cash component of your trip as a business expense on your taxes. If you paid for the entire flight with Chase Ultimate Rewards points, on the other hand, you wouldn't be able to deduct the flight as a business expense at all.
The Internal Revenue Service has also shared that you don't have to worry when you use business rewards to book personal travel. In an older press release that has never been updated or challenged, the IRS says that, "consistent with prior practice, the IRS will not assert that any taxpayer has understated his federal tax liability by reason of the receipt or personal use of frequent flyer miles or other in-kind promotional benefits attributable to the taxpayer's business or official travel."
If you plan on cashing in your business rewards points for actual cash back, however, experts say your business rewards should be counted as taxable income.
How to avoid tax liability for rewards
If you want to make sure you never have to pay taxes on rewards points you earn, focus on personal credit cards from banks that don't have include any wording about sending you a 1099-MISC form. Fortunately, there are a ton of travel and rewards credit cards that fall into that category — many of which offer sign-up bonuses worth $500 or more.
While it's a bad idea to actively dodge the taxman, credit card rewards are one area where the law is clear — your personal credit card rewards are discounts and not income. This could always change in the future if the IRS decides, so enjoy it while it lasts.