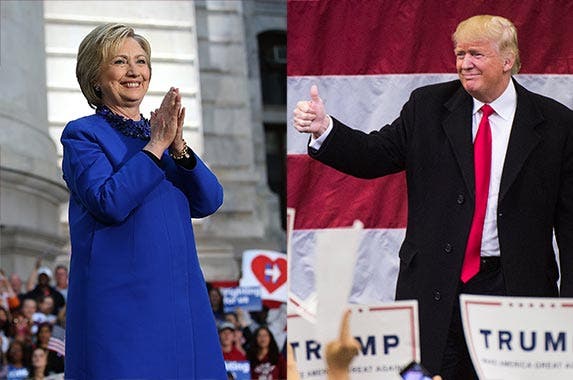 The wealth of political titans
Donald Trump and Hillary Clinton, the presumptive Republican and Democratic nominees for president, are rich. They'll need it. Presidential races get pricier every election.
The Federal Election Commission requires candidates to file public financial disclosure reports.
Using these federal records and a report by the website Politico, Bankrate summarizes Donald Trump's and Hillary Clinton's financial states, including how much money they have and how they made it.
The government requires them to report their income, assets and liabilities and that of their spouses. But candidates are not required to report everything, notably personal real estate holdings, which in some cases can inflate a candidate's net worth by millions.
We'll give you their financial background and recap the numbers, citing their net worth.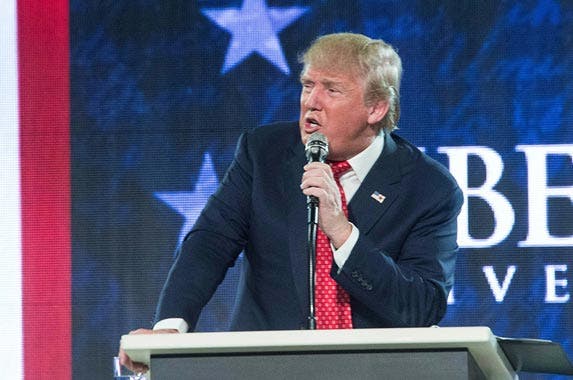 Donald Trump (Republican)
NICHOLAS KAMM/AFP/Getty Images
Net worth: $1.4 billion
The 69-year-old Trump, who has claimed that's he's worth much more than this — as much as $10 billion — reports assets in the range of $1.4 billion to $2 billion, and liabilities between $265 million and $451 million.
His wealth, largely accumulated through decades of lucrative real estate deals, made him by far the richest candidate who ran this election cycle. This places The Donald well above even the rarefied 1% of Americans; he's in the top 0.1%.
RATE SEARCH: You may not be wealthy, but if you want to park your cash in a savings account at a great rate, check Bankrate.com today.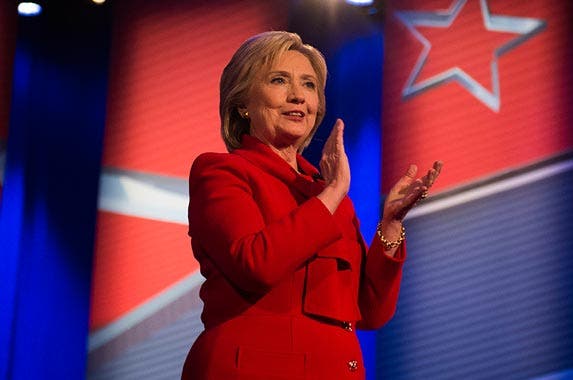 Hillary Clinton (Democrat)
JIM WATSON/AFP/Getty Images
Net worth: $32 million
For a couple who claimed to be "dead broke" when exiting the White House 15 years ago, the former president and first lady/senator/secretary of state are in no jeopardy of starving today. Federal records show their net worth is in the range of $11 million to $53 million, with no apparent liabilities.
The largest share of their wealth has come from speeches; both have been able to command low- to mid-6 figures for their appearances. Hillary Clinton, 68, has said she would "look into" releasing transcripts of speeches she made to Wall Street investment banks, but hasn't yet.
LOAN SEARCH: Find the Lowest Personal Loan Rates