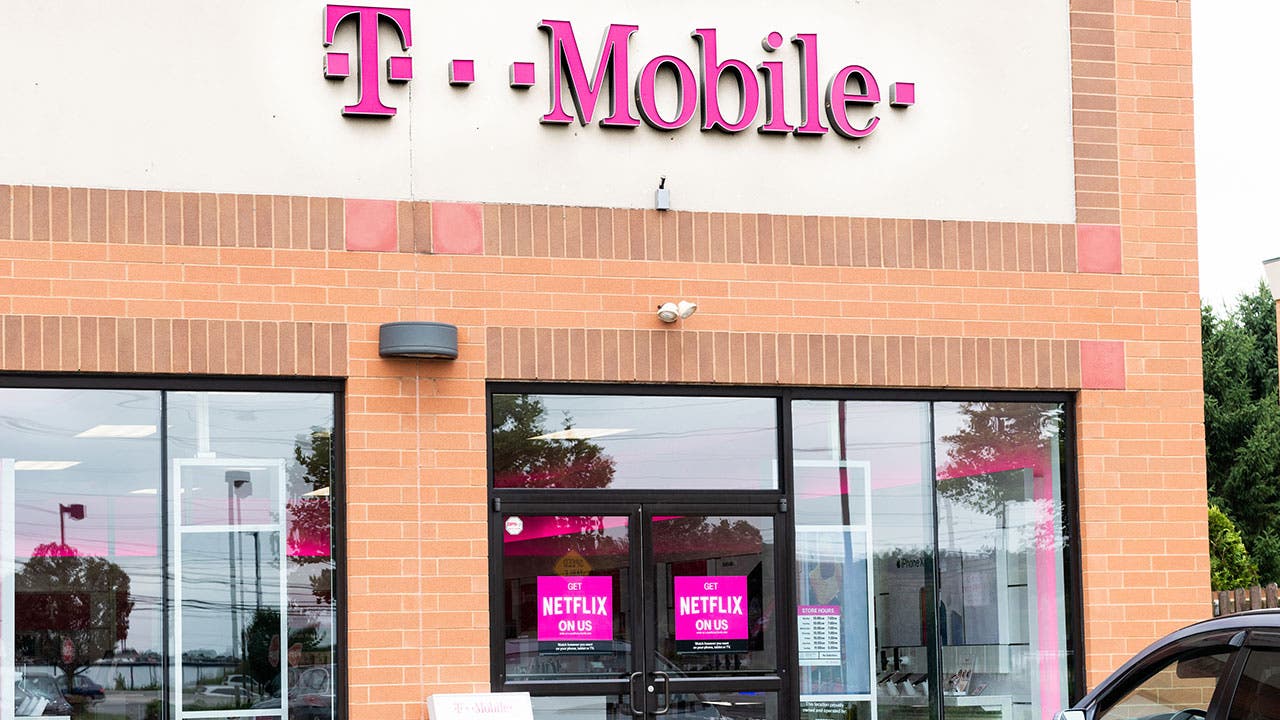 Looking for a new place to stash your money? T-Mobile's here to help.
Yes, T-Mobile.
On Friday, the nationwide mobile carrier launched T-Mobile Money, a checking account service that is being introduced to customers on a rolling basis. The new service is through digital bank BankMobile, a division of Customers Bank.
The service's perks put T-Mobile's new venture on the map to compete with big competitors in the fintech space.
Details on T-Mobile Money
T-Mobile Money is available to everyone, including people who aren't T-Mobile customers. Opening an account is free, and there are no minimum balance requirements, account fees, maintenance fees or overdraft fees.
The service is FDIC-insured up to $250,000 and offers customers a Mastercard debit card; it's also compatible with Apple Pay, Samsung Pay and Google Pay. Customers who need to deposit paper checks can do so directly through an app on their smartphone.
On balances up to $3,000, T-Mobile Money offers a 4 percent APY, as long as customers deposit at least $200 per month into the account. Balances that exceed $3,000 will be bumped down to 1 percent APY. Currently, there are other checking accounts available offering up to 2 percent yields on accounts with much bigger balances.
Additional services include the "Got Your Back" feature, which protects overdrafts up to $50 for free. Customers have to pay back the money within 30 days. ATM withdrawals are free within Allpoint's 55,000 plus ATM network; out-of-network fees will not be reimbursed.
Why big brands are getting in on fintech
The announcement today comes four years after T-Mobile first ventured into the banking service with Mobile Money, a Visa card service that allowed consumers to pay bills and deposit cash at over 42,000 ATMs throughout the country. The program shuttered in 2016 after failing to gain traction among consumers.
Still, big brands getting into banking isn't a new venture.
In March, Amazon hinted at wanting to open its own version of branded checking accounts, as reported by The Wall Street Journal. The e-commerce giant was rumored to be pairing up with JPMorgan Chase & Co. to offer a service similar to T-Mobile Money but has yet to show progress on the initiative.
Even smaller brands, including MoneyLion and Acorns, have started offering money management services this year.
Daniel Latimore, CFA, senior vice president of banking for Celent, a research and consulting firm, previously explained to Bankrate the key reason brands are moving into the banking space: data.
"The prize at the end of the day is really going to be the data," Latimore said. "Banks have all this explicit data that they have not yet exploited anywhere nearly as well as Google has. There is an immense opportunity there."
With access to more data on customers, brands might be able to eventually use the information to recommend additional products based on spending patterns, Latimore said.
And while some financial startups claim to be fixing frustrations among dissatisfied customers by offering low fees and better digital experiences, some critics are still skeptical of their intentions.
Regardless of which side of the debate you stand on, one thing's for certain: T-Mobile Money is a step in the direction of big brands fighting to stay relevant.
"If you serve the consumer market, being a one-trick pony makes you ripe for disruption," says Greg McBride, CFA, chief financial analyst for Bankrate. "You either evolve and innovate, disrupting the marketplace in order to be further ingrained in the consumer's daily life, or find yourself disrupted by those that do."