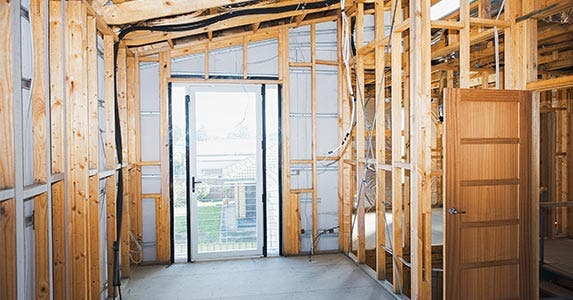 9 tips for rehabbing a house to its original design
A good home rehab is like good plastic surgery: You shouldn't notice the work, just the end result.
It doesn't hurt to have "good bones" — solid framing with quality materials and careful construction.
The process of rehabbing houses isn't quick or cheap. It's been known to strain relationships — both professional and personal.
Updating a house while retaining its charm and character is a fine line to walk, says John Rusk, president and founder of Rusk Renovations, and author of "On Time and On Budget: A Home Renovation Survival Guide."
It takes careful prep work, know-how and a significant amount of research to do it right, he says.
If you think you can take a couple of classes and do pro-level work yourself, think again.
"Know your limitations," says David Pekel, president and CEO of Pekel Construction and Remodeling, and national treasurer of the National Association of the Remodeling Industry.
"That's the most important advice I can give to anyone about anything," he says. "Do what you can do well. And what you can't, hire well."
Here are 9 tips for rehabbing houses to help you survive the process and be happy with the results.
RATE SEARCH: Have you found the home of your dreams? Compare mortgage rates at Bankrate.com today!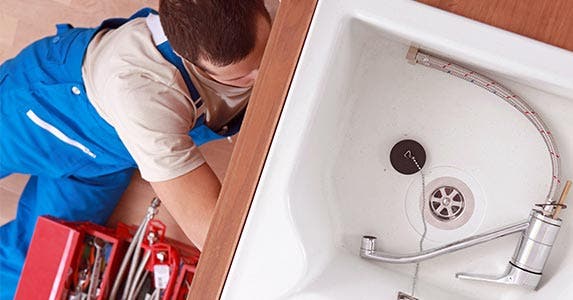 Buy smart
© Phovoir/Shutterstock.com
If you're buying with renovations in mind, it pays to "buy with intelligence," says Mike Holmes, a contractor and author of "Holmes Inspection: The Essential Guide for Every Homeowner, Buyer and Seller," and host of DIY Network's upcoming series "Holmes: Buy It Right."
"You need to look at it to see, 'Is the investment a good investment?'" he says. "Know what you're buying and know what you're getting into. That's everything."
If the former owner had work done, did they pull permits? If not, that's scary, Holmes says. If it's an aged home and its electrical and plumbing systems haven't been replaced, they'll likely need work, he says.
If an old house hasn't been touched, odds are you'll need a new kitchen, bathrooms and a new deck "because nowadays everyone wants that oasis outside," says Holmes.
Do the math, he says. "The house costs A, the investment will cost B and the future return is C. It's really simple math."
Rusk agrees. "A lot of this game is won by where you're buying, and the bones of what you're buying."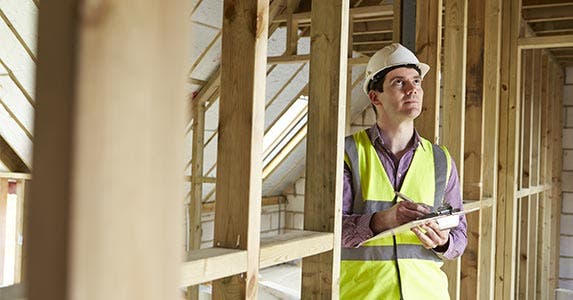 Get a home inspection, involve a contractor
© SpeedKingz/Shutterstock.com
Get a home inspection before you buy.
"The single most important investment of your life needs to be planned," says Holmes.
If you have a contractor, "you can use that person to give advice," he says.
What would it cost to fix this thing? What would those changes cost? If you have to do it in stages, when do you have to do what? Always, you do the basics — upgrading plumbing and electrical systems — before you do cosmetics, such as tile or new counters, he says.
Many contractors have professional affiliations with real estate agents. For a modest fee, they will meet with owners looking to renovate prior to purchase and give them an assessment, says Pekel.
The cost is typically around $350 for an hour's consultation, he says.
RATE SEARCH: Thinking about buying a real estate investment? Compare mortgage rates today at Bankrate.com!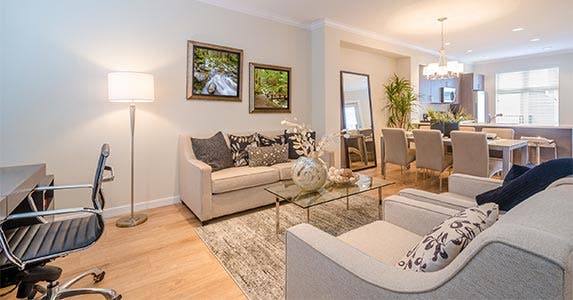 Understand your future home's style
© karamysh/Shutterstock.com
"Never buy a house style that you don't like," says Rusk. "You will go broke trying to change it into something it's not."
"The bones, the dimensions, the relationships are set in the envelope," he adds. "You have to know what's there."
Rusk once bought an old house in a style that "was not immediately obvious," he recalls. So he did a lot of research, put a name to the style, and learned that it also had Asian influences. Once he knew that, it was the key to the renovation. "I brought in Asian pieces, and they looked great in our house."
But for one pair of clients, it went differently. They planned to buy a 1960s home full of rounded edges and soft angles because they loved the site. But they wanted to eliminate the roundness. That would have required "spending the value of the house changing it into something it wasn't and was never going to be," says Rusk. So they elected to pass on the home.
Need a few leads on your home's true style? "Look toward the areas within the home that haven't been remodeled previously that can give some clues," says Pekel.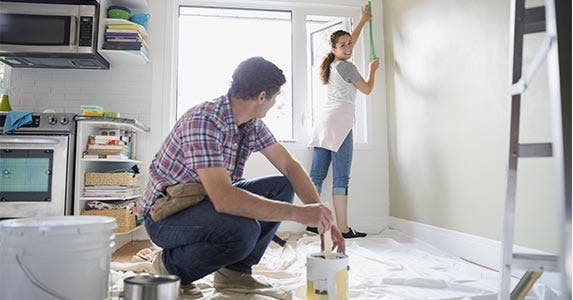 List your goals
Hero Images/Getty Images
Buying a home to renovate is like solving a murder mystery. "Once you know why, the how becomes easy," says Holmes.
Take a good rational look at why you're buying the house, what it needs and what you want to do with it. Start with the broad strokes, before you fill in the details.
"It's easy to focus on the finishes," says Rusk. But future homeowners "should focus on the mechanical systems behind those finishes."
"Before you start your renovating process, understand what you have to work with," he says. Leaking basement with mold problems? "You have to set aside money for that," he says.
And "you have to set your budget and communicate that to everyone," says Rusk. Also analyze whether the renovation makes financial sense. "If you have a $200,000 house in a $150,000 neighborhood, "contemplating a $100,000 renovation is probably a bad idea — unless it's your favorite neighborhood and you want to stay 50 years," he says.
RATE SEARCH: Need a home equity loan? Compare home equity rates at Bankrate.com today!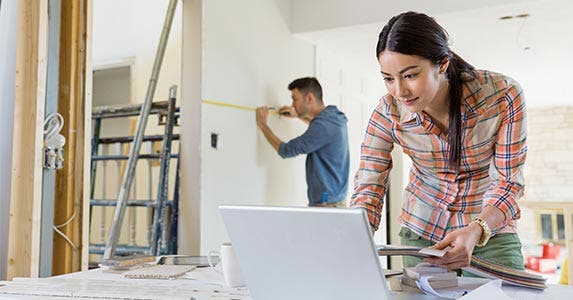 Get educated on materials and pros
Hero Images/GettyImages
In 80% of homes, air quality is worse inside than outside, says Holmes. "We want a healthy home."
So get educated about what products you can use, and how to make the home healthier, he advises. "It's such an opportunity, especially with the Internet."
Also, spend time researching who you want to do the work. "Hiring the right people is imperative if you can't do it yourself," says Holmes.
If you're doing multiple projects or one room (such as a kitchen or bathroom) that requires multiple specialties, a general contractor will act as your quarterback, Holmes says.
Not sure if a pro is the one you want to hire? Ask to see examples of their work, says Pekel. Photos are great, but you also want to visit a couple of former clients, look at the quality of the work and ask them about their experiences.
"Anybody can talk a good game," he says.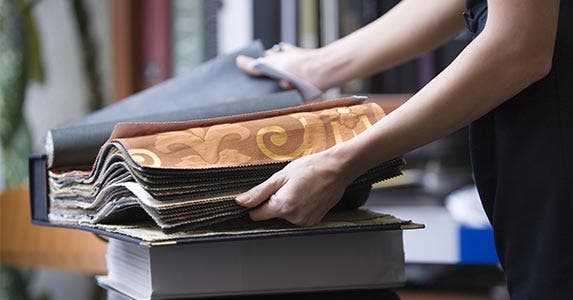 Consider hiring a professional designer
© bikeriderlondon/Shutterstock.com
Even pros hire pros. One you should consider: a designer.
"Any time you're spending money renovating your house, hire a design professional," says Rusk. "They almost always save us money because they prevent us from making mistakes like selecting the wrong colors or buying pieces that are the wrong scale for the home, he says.
With one renovation, the house had been painted a number of different colors throughout, but the new plan called for a more modern and "simple neutral paint palette throughout the house," he says.
The designer sorted through hundreds of shades and selected "a very soft off-white" that worked with the floors, he recalls. The designer also selected a slightly different shade of the same color for the one room with carpet.
The designer saw that the paint's undertone, which complemented the hardwood floors, didn't work with the carpet. But a slightly different shade did — and still made the walls look uniform throughout, says Rusk.
RATE SEARCH: Have you found the perfect home to refurbish? Compare mortgage rates at Bankrate.com today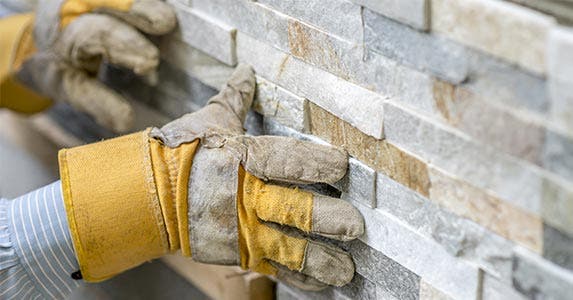 Take the opportunity to fix small 'mistakes'
© Gajus/Shutterstock.com
Sometimes the original builder cut corners on things like finishes in less public parts of the house. Or a subsequent homeowner added touches that really don't fit.
A new renovation offers a chance to correct some of those errors.
Rusk remembers one 1930s home that he remodeled included plywood built-in bookcases with adjustable shelves via exposed pin clips. "At the time they were the height of fashion," he says. They removed the dated built-ins and "went back to straight walls."
If an earlier "budget-minded" remodel didn't respect the character of the house — skimping on baseboards, trim or crown molding — you can correct that, says Pekel. "This is what the remodeling business is all about."
That doesn't mean you have to search out original materials, especially if you keep the home's character in mind.
"Being sympathetic to something that's a good facsimile can save you a lot of financial heartache," he says.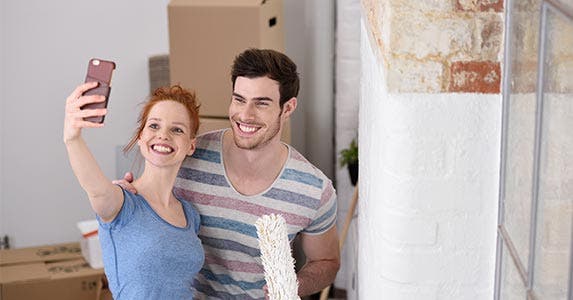 Document your project
© racorn/Shutterstock.com
If you're investing money into a renovation, you need to get as much of that back as you can when it's time to resell. So documenting everything you do is vital, says Holmes.
"But most people really don't think of that," he says.
Holmes' advice: Get a 3-ring binder and put everything in it — from copies of the permits and inspections to bills and receipts from contractors and documents describing the exact materials, finishes and even the colors that you use.
"The resale value goes up because you have proof of what you've done," says Holmes.
It's also a good idea to keep these documents for tax purposes. They will enable you to calculate the home's adjusted basis and capital gain (or loss) after a sale.
RATE SEARCH: Thinking about refinancing your mortgage? Compare mortgage rates today at Bankrate.com!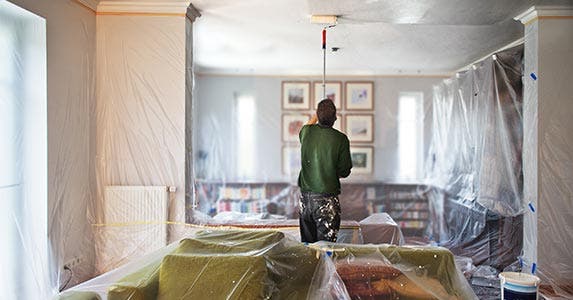 Do a smart renovation
© Elisabeth Schmitt/Shutterstock.com
"The best kind of thrift is by renovating well," says Rusk.
If you plan the job as if you're going to be staying for a good, long time, you won't go wrong, he says.
That includes smart use of materials, too. Everyone wants a healthy home, so make sure you use "environmentally healthy home products," says Holmes. "You will never lose."
You might also have to adjust your expectations. An older home will never be perfect. But it could be perfect for you.
When rehabbing houses, trade "obsessive" for "realistic," says Pekel. Those old hardwood floors will always have character and cracks, no matter how many times you refinish them.
If you're living in an older home, "you want to be prepared to live with some of the eccentricities in your home," he says. "It will be so much easier for your financial and mental health."