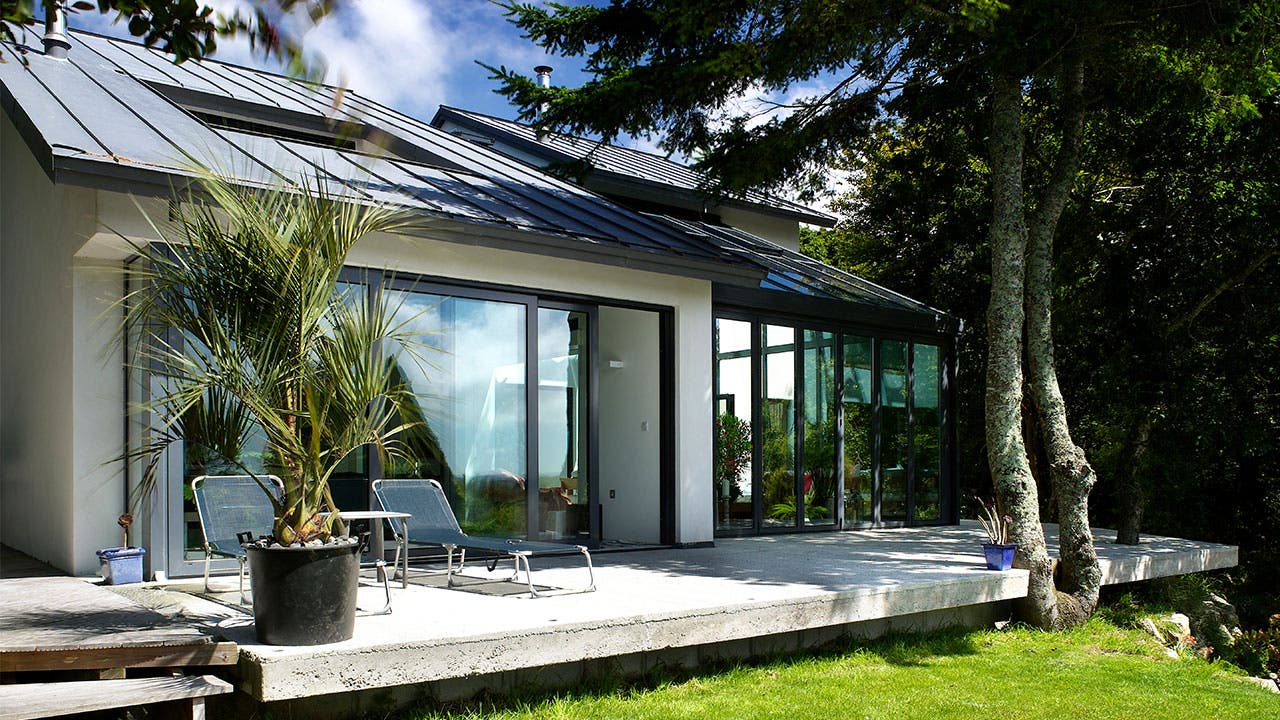 You want to buy a home? You likely picked a great time. Mortgage rates are close to all-time lows and there are a lot of ways to make a down payment and finance the purchase.
But maybe you think you won't qualify because your credit score isn't so great, or you're concerned you can't come up with enough money for a down payment. If that's the case, you might want to consider a rent-to-own agreement.
What is a rent-to-own agreement?
At its core, a rent-to-own agreement is an installment plan. For example, a house could be rented by its owner for a standard rent of $2,000. But you and the owner agree on a rent-to-own contract where you will pay $2,500 a month, with $500 as credit toward purchasing the home.
At the end of a two-year lease, you'll have $12,000 set aside, which you can use for your down payment on the house, closing costs, or an earnest money deposit.
Who are they good for?
A rent-to-own agreement might be advantageous for a customer who wants to buy a home, but doesn't meet the stipulations to qualify for a mortgage loan, such as a good credit score.
"That customer utilizing a rent-to-own agreement could still put themselves in a position as a buyer and work on their financial situation," says Jonathan Buerkert of Vision Property Management, in Columbia, South Carolina.
For someone who wants to live in the house they intend to buy, and wants the extra time to improve their credit profile before applying for a mortgage, a rent-to-own situation can be appealing.
Are rent-to-own agreements good idea?
It pays to know all of the options available for your particular circumstances before entering into this type of agreement. When weighed against other paths to homeownership, rent-to-own may not be the wisest choice.
"I would caution people to avoid making decisions about homeownership based on assumptions," says Bruce McClary. "Rent-to-own is not the only option for people who are finding themselves facing some barriers to home ownership."
If your credit score isn't great, for example, there are still loan options that might work for you.
Things to look out for
Because rent-to-own agreements can vary greatly, it's important to know what you're signing up for before you commit.
"A lot of the time, these agreements are set up in the seller or landlord's favor," says Nate Crandell, a realtor with Compass West Realty in Winchester, Virginia.
Reading the fine print is key, as there could be language in there that can put you at risk.
For example, Crandell says, there could be a clause stating that if you miss a payment, the landlord can start the eviction process, and you'd lose not just the house but all of the credit you've been accumulating. Crandell advises his clients to take a pass on rent-to-own contracts.
"My suggestion would be just to rent. Take a year or so to straighten your finances out," he says.