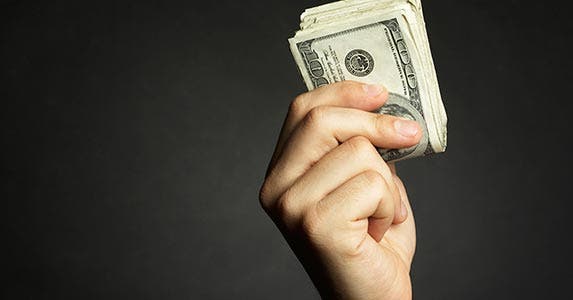 Loans between family and friends
"Neither a borrower nor a lender be," Shakespeare wrote. "For loan oft loses both itself and friend."
If you have loaned money to a friend or family member, you likely understand the sentiment.
In a recent Paypal study of 4,000 people, the average respondent was owed $450 by friends and family members, for a total of $51 billion. And at least one-third of respondents said their relationships had suffered because of the nonpayment.
When you loan money to friends or family members, ensuring repayment can be difficult. Lenders often feel awkward asking their friends or relatives to pay up, and borrowers may be embarrassed for their slow repayment of personal loans.
If you're on the borrowing end of a personal loan, you'll find the best rates at Bankrate.com.
As a result, both parties might clam up and avoid each other, often leading to strained or explosive relationships. If you want a friend or family member to pay you back, but you want to preserve the relationship, consider these 4 tips.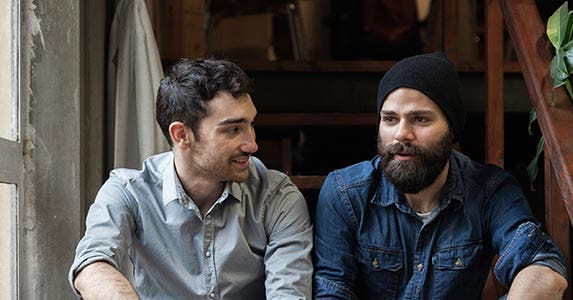 Communicate with the borrower
iStock.com/Leonardo Patrizi
Don't allow your feelings of discomfort to keep you from broaching the topic of the overdue personal loan with your friend or family member.
Until you ask, you'll never know what he or she is thinking. Maybe the loan was forgotten, or maybe he or she has plans to pay when the person receives a bonus at work next month. You'll both feel better if you simply get the conversation going, says April Masini, author of 4 relationship advice books and the AskApril advice column.
Talk in person or send an email if you prefer, and most importantly, be honest.
"If you were really trying to help someone, and you let your emotions get ahead of your bank account, you should explain that to your friend," Masini says.
"If you don't, they may assume you're flush, or you just really wanted to help more than you wanted to get repaid. Honesty is a good policy here because when you made the loan, you probably weren't as honest as you need to be now," she says.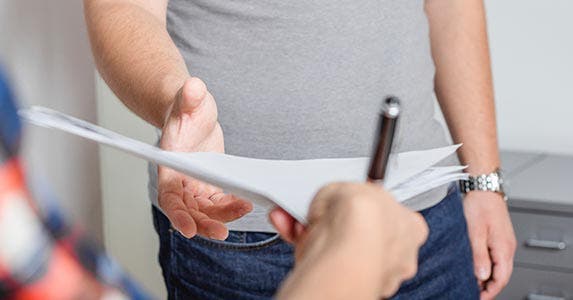 Create a repayment plan
iStock.com/Kerkez
In the best-case scenario, a lender would write a detailed payback plan before making a personal loan to a friend or family member. Both the borrower and lender would sign the agreement and have it notarized. If you didn't create a written repayment plan before lending the money, it's not too late to do that, says Mark Chatow, attorney at Chatow Law in Newport Beach, California.
After a personal loan has been made, the best way to approach a written payment schedule and agreement is to suggest to debtors that "it might be easier for them to break the loan into realistic payments that they can make over time," Chatow says.
"Even very small payments can at least get the repayment cycle started if they're done regularly. That opens up an opportunity to talk about the number of payments, the amount and when they'll start," Chatow says. "Once you both agree, try to put something in writing."
Having a written agreement in place doesn't just provide borrowers with a path to repayment of personal loans — it also gives the lender legal footing. It can serve as a binding agreement in the event of litigation, and "removes the transaction from a personal realm to a professional realm," says attorney Drew Nordgren of The Nordgren Law Firm in Baton Rouge, Louisiana.
Apply for a personal loan today.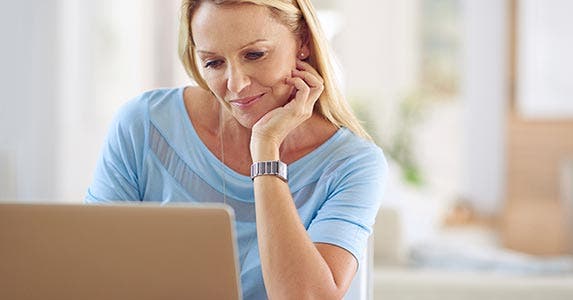 Take it to the Web
iStock.com/Yuri_Arcurs
A variety of new digital payment technologies makes it easy for borrowers to pay their debts electronically and for lenders to take the awkward personal confrontation out of the equation.
Tools like Paypal and Popmoney allow lenders to request money from family and friends and offer an easy way to pay.
"A lot of the draw to digital person-to-person (P2P) payments is avoiding that awkward conversation," says Matt Wilcox, senior vice president of Fiserv, which owns Popmoney. "With online P2P payments offerings, funds can be sent directly from a borrower's bank account in a secure, timely fashion."
As smartphone use continues to grow, the friends and family members who owe you money are likely to become increasingly comfortable with this solution.
According to new research from Javelin, the number of people making online P2P payments is expected to grow rapidly, from 69 million in 2015 to 126 million by 2020. By 2019, more than half of all mobile device owners are expected to be using mobile P2P solutions.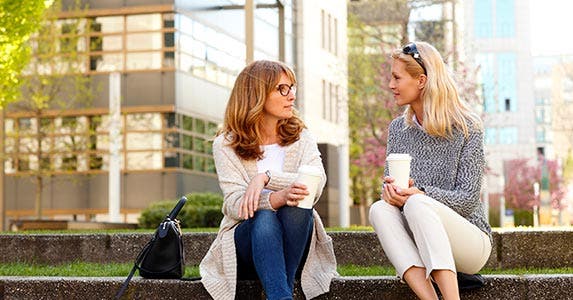 Negotiate if necessary
iStock.com/Szepy
If your debtor simply can't pay what he or she owes you, consider renegotiating the amount or the payment timetable to increase your chance of recouping some of the money, if not all of it.
For instance, if you can have an open conversation about what the borrower can afford, you may be willing to call part of the personal loan a gift and allow him or her to repay a lesser amount, says Mark Deuitch, CEO of the website PeopleClaim.
If you and the borrower can't seem to sit down and negotiate effectively face to face, consider using an online system such as PeopleClaim, a user-supported online dispute resolution system designed to settle most common disputes quickly without mediation, arbitration or litigation.
"In some cases, the claimant lives too far away to file in small claims court. Sometimes, they've won the case there but haven't been able to collect," Deuitch says.
PeopleClaim delivers the complaint by email or mail, and requires a minimum 10-day negotiation period. After that, the claim can be posted publicly if the lender chooses.