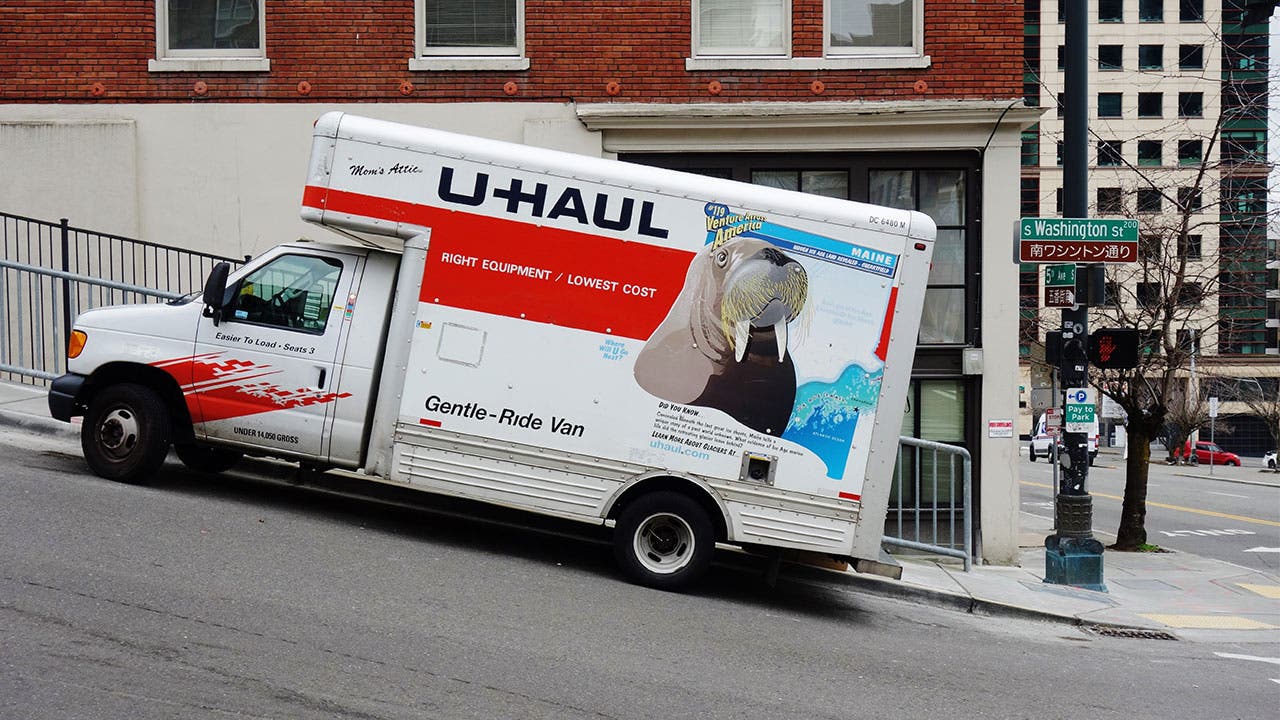 Deciding whether to rent out or sell your home when relocating can be a tough choice.
Today's hot rental market makes keeping the house a tempting choice. However, there are several other things to consider.
Although the market is primed for rental properties, your personal finances, among other things, should factor into the decision, says Troy Schuyler, lead broker for Keller Williams Realty Umpqua Valley.
"Many homeowners don't have a choice; they have to use the equity in their home to purchase a new one," Schuyler says. "There are also fear factors, such as having a tenant or starting over with a mortgage. Some might not qualify for another mortgage."
If you're deciding whether to rent out or sell your home, ask yourself these six questions before reaching a conclusion.
1. How much equity do you have?
For homeowners with considerable equity in their home, selling is the safer bet, says Scott Tucker, a fiduciary investment adviser based in Chicago. Although the market is hot right now, it could cool down at any time. In softer markets, selling a house is more challenging.
"If the market changes, homeowners will have a much tougher time offloading the property," Tucker says. "My advice for people who don't need the house and have equity is to sell and invest that money somewhere else."
Putting the money from the sale into a down payment for a new home might be financially savvier in the long run, Schuyler says, echoing Tucker's point that the market could deteriorate.
"Markets come and go; we just happen to be in feast time again," Schuyler says. "Lowering monthly payments and interest by putting more down on a new home with the cash you get from the equity is a better scenario for some people."
2. How much do you owe on your mortgage?
Homeowners who still owe money on their original house are likely going to face more problems than those who don't have a mortgage. Namely, it's going to be tougher to get a second loan.
"The best rental properties are the ones that are paid off," Tucker says. "Underwriters want to make loans that aren't risky. It's going to be harder to convince them to give you a new mortgage when you still owe on a house."
Another possible complication is relying on monthly rent to pay for your mortgage. This can put many homeowners in a bind, especially if the local laws are more renter-friendly.
"It's wise to check the laws in your town before you go down the rental road," Tucker says. "In Chicago, it could take up to 12 months to evict renters who stopped paying. If you need that money to pay your mortgage, then you could end up losing your house."
Even worse, homeowners might also have to hire a lawyer to evict tenants who aren't paying but not leaving the residence, which could send costs soaring.
"Imagine moving across the country, from Texas to San Francisco. Now, on top of not getting rent payments, you have to hire a lawyer and fly back to Texas to deal with a renter who won't pay," Turner says. "This is a costly decision."
Conversely, houses that are paid off have better odds of making money and producing fewer complications than homes that still have a mortgage. The risk is that the market could reverse at any time, Tucker says.
3. What's the state of the local market?
Not all markets are created equal, so it's important to understand what's happening where your home is located. The advantage homeowners have over investors who have never lived in the neighborhood is that they know the area, says Louise Rocco, Realtor at Exit Bayshore Realty in Tampa, Florida.
"As a homeowner, you know what kind of neighborhood it is," Rocco says. "You know if it's a transient neighborhood and if there's crime, so you can see what's in store as a landlord."
The best areas for rental properties are stable, middle-income neighborhoods because people are less likely to move often. They can also afford rent but might not be in a position to buy.
"If you're in a high-income neighborhood, then you're going to have less people looking for rentals. Those people can usually afford to buy, so it might be more challenging to find renters," Rocco says. "Middle-class neighborhoods with access to shopping and good school districts are usually the best for rentals."
If your neighbors changed every year while you were living in the neighborhood, you might be better off selling the house rather than renting.
If you bought a house in an up-and-coming neighborhood, you might want to hang on to their houses to get maximum value at resale. If you have low mortgage payments and can afford another mortgage without relying on a renter for either, then this could be a situation where renting pays off, Turner says.
4. Will you move out of state or relocate nearby?
Renting out your old home when you live nearby is much easier than trying to rent it out when you're in another state.
"I want to be able to drive by my house," Turner says. "If I live in another state, I have no idea what's going on."
However, if you move out of state and plan on moving back within five years, keeping your house might be a good idea, Rocco says. A major reason for this is the capital gains tax law. If you live in that principal residence for two of the five years before you sell it, you avoid paying capital gains. This is known as the use test.
5. What are the costs of owning investment property?
Owning rental property can be an expensive undertaking. Owners who become investors need to continue paying principal and interest on their mortgage, property taxes, homeowners insurance, homeowners association fees, and maintenance and repair costs.
Landlords should be in a position to make mortgage payments if renters stop paying or suddenly move out. People who are living paycheck to paycheck are not in the best position to rent out their home and buy a new one.
Landlords may also face major repair costs. Tenants sometimes don't report things that are going wrong. Small leaks that are left unattended can create major damage later on, which is the landlord's financial responsibility, Rocco says.
6. Are you ready to be a landlord?
Being a landlord is like having a full-time job. Figuring out whether you're going to be a hands-on landlord or if you're going to hire people to manage the property will give you a clearer picture of what renting out your home will look like.
"Are you going to try to do repairs yourself?" Rocco asks. "Are you going to outsource it to someone? Who are you going to call in the middle of the night if a tenant calls you and says a pipe burst? What would you do in the event someone stops paying? How will you handle that?"
Hiring a licensed real estate agent to manage the property takes a lot of the burden off the owner. Property managers have access to criminal and background check services. They also have a network of reliable repair and maintenance professionals they can call at all hours. They know the laws and how to work with a variety of tenants, and they're tapped into the market.
The downside of hiring a property manager is that it comes at a cost.
"If you want to save money and decide to manage the property yourself, you'll have to screen the applicants, run credit and criminal checks, be ready for major repair issues and be emotionally prepared for all types of renters," Rocco says.
Landlords have to be mentally prepared for handling tenant complaints and neighbor complaints, and possibly even evicting tenants.
Homeowners need to weigh the emotional and financial costs of being a landlord against the potential for profit. A Realtor can create an estimated net profit or loss statement based on the potential sales price.