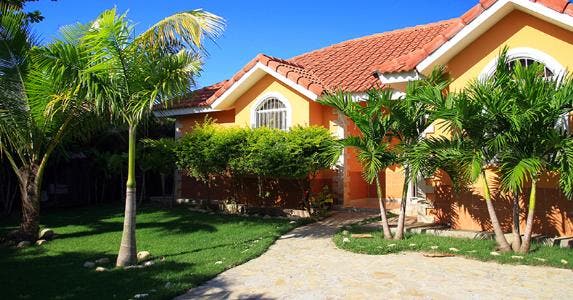 We've typically had two options as we neared retirement age: downsizing to a smaller home to reduce expenses, or "aging in place" while trying to maintain a family home that eventually may prove too much for us.
Thanks to vacation rental sites such as HomeAway, Vacational Rental by Owner, or VRBO, and Airbnb, people are discovering a third option: keeping the family home — or family vacation home — but renting it out to vacationers for extra income.
The average vacation rental on HomeAway, for example, is booked 18 weeks a year and grosses around $26,000 annually, says spokesman Adam Annen.
Some of these landlords live in the properties and take their own vacations when they have renters. Others move out, sometimes into smaller quarters, so their properties can generate more income.
Ruth and Robert Wall, now in their late 50s, raised their kids in a rambling, 200-year-old home in Salem, Massachusetts. Once the kids left, the couple bought a condo. Rather than sell the family homestead or hand it over to long-term tenants, the Walls rented it out through VRBO. They charged $1,800 a week — about what they could get per month from a longer-term tenant.
"I was shy of having a long-term tenant because I'd hear horror stories. And this was much more lucrative," Ruth says. "It was also a gentle way to part with something I loved."
The Walls sold the home after five years and plan to sell the condo now that they've relocated to a farm in Maine. But they're not out of the rental business yet: They're offering Robert's late parents' home in Rockport for short-term rentals.
Some advice for would-be landlords:
Check local rules and ordinances. Some communities restrict vacation rentals, either because of pressure from hotel chains or from neighbors who object to streams of visitors.
Talk to your insurer. Ask if your homeowners policy covers short-term rentals to paying guests or if you need to buy extra coverage to protect yourself from damage and lawsuits.
Learn the tax laws. The IRS says you don't have to pay taxes on rental income from your home as long as you rent it less than 15 days during the year, but you also can't deduct rental expenses.
Understand the longer-term tax consequences. If you move out and convert your home to a full-time rental property, as the Walls did, you may lose the exemption that allows you to shelter up to $500,000 in home sale profits from taxes. To keep the exemption, you must have lived in the home at least two of the five years prior to the sale.