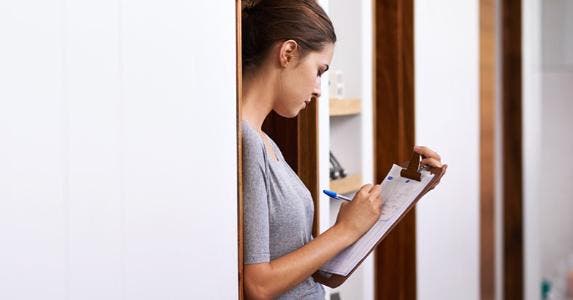 When you're a young and busy apartment dweller, finding the time to estimate how much renters insurance you need is likely to be something you'd rather think about in that 25th hour of the day that you don't have. However, having no renters insurance or not having enough coverage can put your lifestyle at risk.
"Too many renters underestimate the value of the possessions they have built up over time," says David Isaac, senior product manager at MetLife Auto & Home in Providence, Rhode Island.
1st half-hour: Take inventory
Determining how much coverage you need requires a little effort, but with the power of your smartphone and the Internet you can accomplish the task in about an hour. Give yourself a time limit, so you won't get bogged down.
"You can make a list or a video of your belongings and then verify the value through a reputable source," such as an established retail website, says Suzanne Chrisemer, senior product manager for Penn National Insurance in Harrisburg, Pennsylvania.
Many insurance companies, including Allstate and Liberty Mutual, offer a mobile app or online tool to help you take inventory of your possessions. But in many cases, you'll need to input your own estimates of what your things are worth to determine your coverage level.
So, Isaac suggests that you start by going room to room and closet to closet, taking photos of everything on your smartphone. Capture and count it all: pots and pans, shirts and shoes, sheets and towels, and so on.
"Keep track of all the items that could be lost if something catastrophic were to occur, even the small items," he says.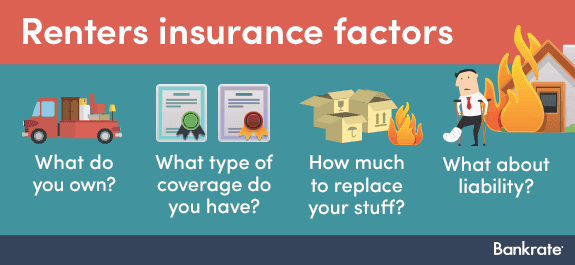 2nd half-hour: Determine values
Once you have your inventory, you'll need to consider the type of renters insurance you're buying.
Replacement cost coverage is more expensive and would pay for new items to replace anything lost or damaged beyond repair.
Actual cash value coverage is cheaper and would reimburse you only for what your used items are worth at the time of a loss.
If you've opted for replacement cost coverage, you can go online to Amazon.com or another all-purpose retailer to check current prices and quickly estimate the cost of 10 new shirts, a flat-screen TV, set of dishes, coffee maker and more.
If you opted for actual cash value insurance, research what your existing possessions are worth by checking prices on eBay or another secondhand marketplace. 
Using a single site for your estimates can get the task accomplished fast, especially because you're looking for round numbers, not the best deal of the day.
Don't forget liability coverage
But an estimate of the value of your belongings is only part of the equation when deciding how much renters insurance to buy. You'll also need some liability coverage, which would protect you from lawsuits.
Isaac says that although the industry's standard minimum is $100,000 of liability coverage, you may need more to protect your finances, including your future earnings power.
"A judgment against you could garnish your wages for years to come," he says. "Accidents happen. Unfortunately, those who are injured can be your neighbors or your friends. If something tragic occurs, you need to have enough liability insurance."
A quick call to an insurance agent can help you estimate if you need more liability coverage, which often requires only a minimal increase in your premium.