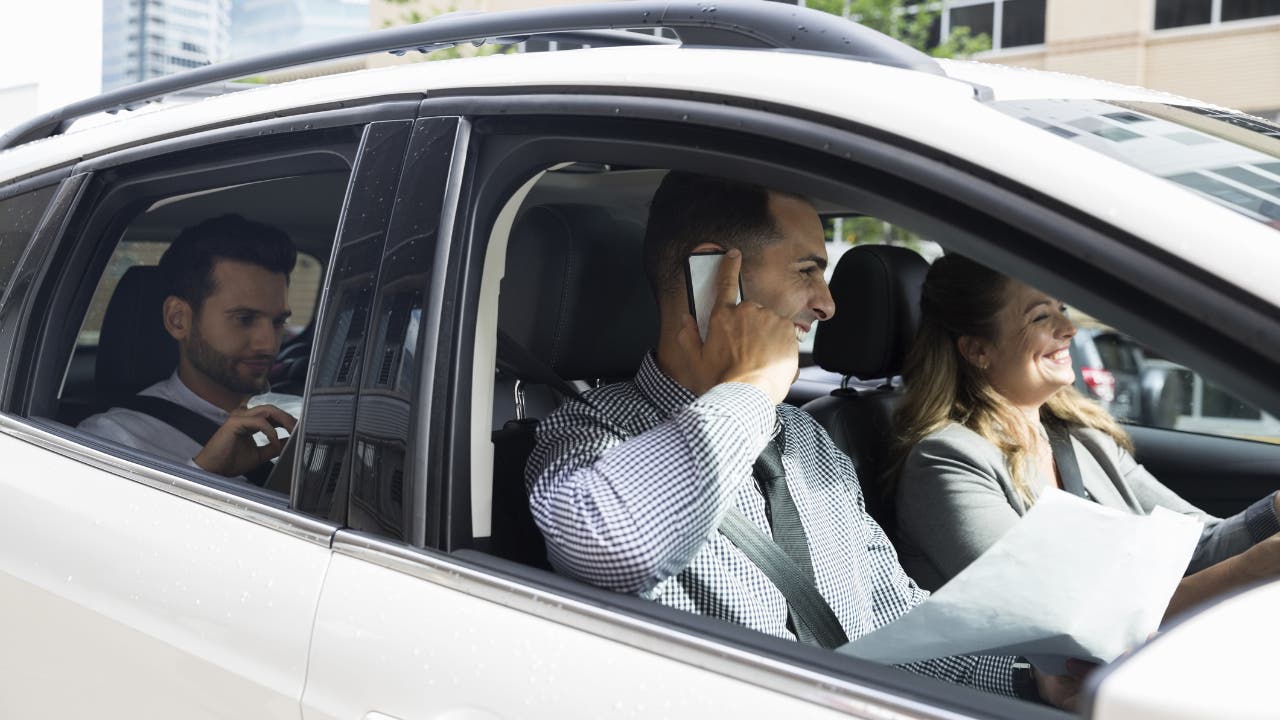 As the fifth-largest property and casualty insurer in the U.S. and over 100 years of experience in the insurance industry, it's no surprise that Liberty Mutual offers a broad range of coverage types. They're the insurer of choice for many people looking to protect homes, cars, motorcycles, boats, pet, rentals, businesses and more.
Liberty Mutual's car insurance coverage options are far-reaching, too. The insurer offers a number of benefits for its insured, including a variety of discounts and digital tools. But when digging into Liberty Mutual reviews, expect to find reports of challenges when filing claims. If you're willing to put in a little extra work when you need to file a claim, you might find that Liberty Mutual's expansive coverage options, discounts, and user-friendly online system make them an ideal fit for you.
Liberty Mutual car insurance coverage options and discounts
How does Liberty Mutual help you insure your car, exactly? They have a number of different car coverage options, including coverage for:
Medical payments for you and your passengers
Bodily injury liability
Property damage
Collision
Comprehensive
Uninsured motorists
Accident forgiveness
Lifetime repairs
New car replacement
Better car replacement
Rental car reimbursement
Gap coverage
Original parts replacement
Roadside assistance
And they offer a number of discounts, including savings for:
Homeowners
Military
Early shoppers (when you get a Liberty Mutual quote before your current policy expires)
Good students
Students away at school
Advanced car safety features
Alternative energy
Anti-theft devices
Being accident-free
Being violation-free
Using RightTrack
Buying multiple Liberty Mutual policies
Insuring multiple cars
Choosing a preferred payment option
Paying your premium in full
Purchasing online
Going paperless
Liberty Mutual ratings, reviews, customer satisfaction and complaints
With so many coverage types and a wide variety of discounts, Liberty Mutual may seem like an ideal choice for covering your car. But it's worth noting that you should anticipate at least a small headache if you need to file a claim with them. Take, for example, the J.D. Power 2018 U.S. Auto Claims Satisfaction Study™. Liberty Mutual ranked 21 out of 24 auto insurance providers in terms of customer satisfaction during the claims process. That said, they still scored 847 points on the 1,000-point satisfaction index rating, so their low ranking is more cause for awareness than alarm.
What is disconcerting, however, is their just-over-one star customer review average with the Better Business Bureau. Although the BBB gives them an A- ranking, their customers seem less than pleased. Factor in the National Association of Insurance Commissioners Complaint Ratio Trend Report for Liberty Mutual, which shows Liberty Mutual has nearly five times as many complaints as the national median, and a theme emerges. Filing a claim with Liberty Mutual has historically been no easy feat.
Why Liberty Mutual might be right for you
Liberty Mutual is working on the company's technological innovation. Now, you can file your claim online or from their mobile app. They also offer The Liberty Mutual Claims Valet Service™, through which they send a driver to both deliver your replacement car while your car is being repaired and to take your car to the shop for you (assuming it's drivable).
Plus, Liberty Mutual makes it easy to track your claim — and the payment coming your way — from your online account. And this is just a small sample of the way Liberty Mutual leverages its website and mobile app to make life easier for their insured. In addition to filing and tracking claims, you can digitally manage your policies, pay your bills, and get your ID cards.
On top of digital ease-of-use, Liberty Mutual's draw comes from their variety of coverage and discount options. Want your car's coverage to pay for repairs even when they're not accident-related? Easy. Get their vehicle service plan called ForeverCar™. Want to upgrade your ride? Buy their Better Car Replacement™ coverage and if your car is totaled, they'll replace it with a car that's one model year newer and has 15,000 fewer miles. Worried about being able to pay your deductible? Enroll in their Liberty Mutual Deductible Fund®. Each year, you contribute $30 and Liberty Mutual contributes $70 to a deductible fund. That fund grows year after year as a source you can tap any time you need money to cover a Liberty Mutual deductible.
When you're shopping Liberty Mutual coverage options, your rates will vary based on where you live, what you drive, your personal driving record and more. The Zebra reports that the national average for annual car insurance premiums is just shy of $1,500 so you can use that as a benchmark as you shop.
Additional policies offered by Liberty Mutual
Liberty Mutual, like most other insurers, offers you discounts if you bundle your car insurance with other policies they provide. Some of your other personal insurance options include:
Homeowners
Renters
Motorcycle
RV
Boat
Flood
Umbrella
Life
Accident
Critical illness
Pet
Identify theft
On top of this, Liberty Mutual offers a wide range of commercial coverage options.
Frequently asked questions
Still have questions? We've answered some of your most frequently asked questions below.
How do I know how much Liberty Mutual car insurance to buy?
Determining the right level of coverage for yourself can be challenging. Liberty Mutual offers a handy Car Insurance Coverage Calculator to help.
What do I need to get a quote from Liberty Mutual?
Getting your Liberty Mutual car insurance quote is easy online. If your car is registered to your address, simply inputting where you live will pull up your car info. Then, you just need to know its safety features, year and estimated annual mileage. With a little more personal info and a quick writeup on any accidents, violations or auto insurance claims you've had in the last seven years, you're on your way to getting your quote.
How do I get my Liberty Mutual ID cards?
You don't have to wait to get ID cards in the mail from Liberty Mutual. They have a page on their site that makes it easy to grab your ID cards online, even if you don't have login information easily accessible.
How do I file a claim with Liberty Mutual?
You can file your claim by calling them, using their mobile app or online. If you use the mobile app, you'll be able to send them pictures of the relevant damages right from the app.
Liberty Mutual also offers a help page on their site to clue you into what to expect during the claims submittal process.
Once submitted, you can digitally track your claim and ask questions about its progress.