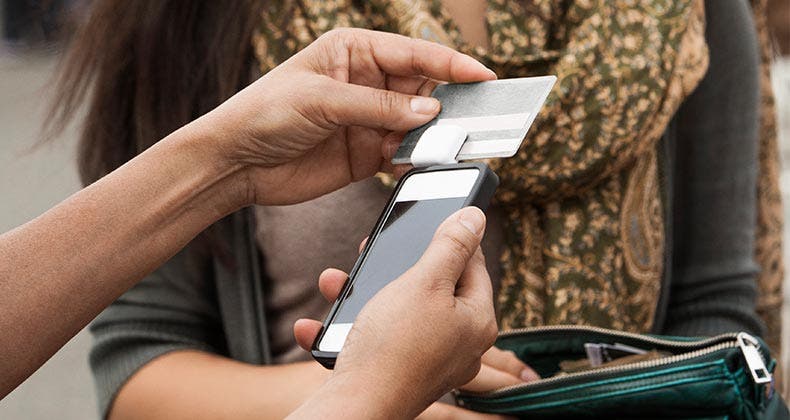 Editor's note: Some of the offers on this page are no longer available.
Zero interest can last forever — if you never carry a balance.
But if you can't always afford to pay your bill in full, it's nice to know there are some credit cards out there that give you an interest-free pass for more than a year.
Best 0 Interest Credit Cards
The experts at CreditCards.com picked their favorite credit cards from a number of categories. Here are the best 0 interest credit cards on their list:
| Card | Why it's good | Standard variable APR |
| --- | --- | --- |
| PNC Core Visa | 15 months interest-free on purchases, balance transfers | 11.24% to 21.24% |
| Citi Diamond Preferred | 21 months interest-free on purchases, balance transfers | 14.24% to 24.24% |
| SunTrust Cash Rewards | 15 months interest-free on purchases, balance transfers | 12.49% to 22.49% |
| Chase Slate | Save with a $0 introductory balance transfer fee and get 0% introductory APR for 15 months on purchases and balance transfers | 16.24% to 24.99% |
PNC Core Visa
It doesn't have much in the way of rewards bells and whistles, but the PNC Core Visa does have one of the lowest interest rates available. Plus, it comes with an extended interest-free period on purchases and balance transfers. Compare this with the best balance transfer credit cards available.
Highlights:
The variable APR is between 11.24 and 21.24 percent based on creditworthiness. For those who qualify, the lowest available interest rate is below the industry average, significantly lower, in fact, than the typical variable interest rate credit card, which has an APR above 16 percent.
Interest charges are waived for the first 15 months on all purchases and balance transfers. All balance transfers made during the first 90 days are subject to a transfer fee of $5 or 3 percent, whichever is greater.
There is no annual fee.
Who should get this card
The PNC Core Visa — and its accompanying zero-percent interest intro offer — is a fit for someone with a lot of existing credit card debt or who plans on doing some heavy-duty spending. Use this card to significantly pay down a big purchase or tackle that home-improvement project without it costing you more in interest charges over the long-term.But only those with stellar credit are likely to get approved for the card's lowest APR. And remember, there are no sign-up bonuses or rewards, something competing cards offer.
Although there are other cards with lower standard rates, Citi Diamond Preferred stands out for its lengthy interest-free introductory period for purchases and balance transfers — and its attached perks.
Highlights:
The introductory no-interest introductory period on both purchases and balance transfers is a whopping 21 months.
Among the perks is Citi's concierge service, which includes extras like pre-sale access to concerts and other events, and Citi Price Rewind, which searches for lower prices online for 60 days for your registered purchases: you can get back up to $500 per item and $2,500 a year.
This card charges no annual fee and a variable rate APR of 14.24 to 24.24 percent.
Who should get this card
This card is good for those who are looking to shed debt or anyone considering an expensive purchase that they want to pay off over a nearly two-year period.You'll have to mind the balance transfer fee, which is $5 or 3 percent of the balance you plan to transfer. And if you plan to carry a balance after the promotional period expires, know that you might be able to find a better interest rate elsewhere.
Read the full Citi Diamond Preferred Card review.
SunTrust Cash Rewards
If you're looking to cut interest charges and earn cash back on everything, the SunTrust Cash Rewards credit card offers a good blend of the two. You'll earn decent rewards on gas and grocery purchases, and you'll pay no interest on purchases or balance transfers for 15 months.
Highlights:
For 12 months, you'll earn 5 percent back on the first $6,000 in combined grocery and gas charges, netting you as much as $300 in rewards. If you already have a SunTrust bank account, you can earn even more rewards based on your deposit relationship with them.
After the first year, earn an unlimited 2 percent back on grocery and gas expenditures and 1 percent on everything else.
This card charges no annual fee and no foreign transaction fees. Standard APR is a variable 12.29 to 22.49 percent.
Who should get this card
SunTrust account holders benefit the most from this card. Depending on your deposit relationship, you can earn an additional bonus of 10 to 75 percent. For example, SunTrust Signature Advantage account holders with at $100,000 on deposit will earn a 50 percent cash-back bonus. That means for every $100 in rewards you earn, SunTrust will add another $50 on top.
Low interest credit cards are typically sought out by those looking to transfer a good-sized balance or those who want to make a big purchase and minimize the additional interest accrued over time. These cards are not usually the best choice for big spenders looking for big rewards.
The interest-free introductory period on the Chase Slate card is better than most. Those who need a fairly forgiving card might also like that late payments won't adversely affect their interest rate, and there's no penalties for exceeding the credit limit.
Highlights:
Balance transfers and purchases will be charged no interest for the first 15 months.
Transfer your balance for free during the first 60 days the account is open. The standard fee is $5 or 5 percent of the transfer, whichever is higher.
Standard APR is a variable 16.24 percent to 24.99 percent based on creditworthiness.
Who should get this card
Anyone trying to pay off a balance and wanting to cut down on interest charges would benefit from the zero-percent APR on purchases and balance transfers during the introductory period.If it's likely you'll maintain a high debt load after that first 15 months, look for a card with a lower interest rate.
This editorial content is not provided or commissioned by any of the referenced financial institutions or companies. Opinions, analysis, reviews or recommendations expressed here are the author's alone, not those of any financial institutions or companies, and have not been reviewed, approved or otherwise endorsed by any such entity. All products or services are presented without warranty. Bankrate.com is an independent, advertising-supported publisher and comparison service. This post contains references to our partners, and Bankrate may be compensated in exchange for featured placement of certain sponsored products and services, or your clicking on certain links posted on this website.