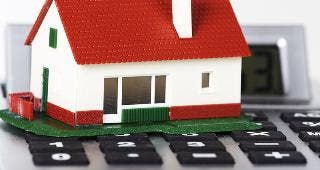 Dear Dr. Don,
I'd like to know if I've achieved at least a 78 percent loan-to-value, or LTV, ratio on my home. How is this figure calculated? I'd really like to drop my mortgage insurance premium. I purchased a foreclosed property for $395,000 more than five years ago. Since the purchase, I've refinanced with a loan amount of $352,000. My principal balance is $340,000.
My house is worth about $444,000. In order to shed PMI, what numbers go into the mix? Do I use my original property value, the newer refinanced loan amount or my current balance owed to figure the loan-to-value ratio?
Thanks for your help,
— Bryan Balance
Compare Mortgage Rates from Reputable Lenders
Dear Bryan,
The lender is required under the Homeowners Protection Act, provided certain requirements are met, to cancel the private mortgage insurance, or PMI, policy when the home's LTV is 78 percent or when you're halfway through the term of your amortized loan. LTV is based on comparing the outstanding loan balance with the lesser of the home's appraised value or purchase price at time of closing.
While attaining that magical 78 percent level pertains to when cancellation is required, the law also states that the homeowner may petition the lender to consider canceling the PMI policy when the LTV is at 80 percent. The appraised value of your property at the time you closed on the refinancing is what the lender will use to calculate your LTV for potentially canceling PMI. Your loan balance is $340,000. So, the appraised value at closing would need to be $435,898 to require cancellation and $425,000 for you to petition for cancellation. A cancellation requires a good payment history (no 30-day late payments in the past year and no 60-day late payments in the past two years).
You should also know that Fannie Mae and Freddie Mac are more permissive than they act in considering rising home values when canceling PMI. In general, unless the property has been improved, the mortgage loan has to be seasoned, meaning that it's at least 2 years old. If the loan is between 2 and 5 years old, the LTV has to be 75 percent. For loans older than five years, the LTV requirement is 80 percent.
Here's another thing to consider: Your loan servicer is required to provide you information annually on when and how you can cancel PMI. That might help you avoid doing the math at all.
Get more news, money-saving tips and expert advice by signing up for a free Bankrate newsletter.
Ask the adviser
To ask a question of Dr. Don, go to the "Ask the Experts" page and select one of these topics: "Financing a home," "Saving & Investing," "Senior Living" or "Money." Read more Dr. Don columns for additional personal finance advice.
Bankrate's content, including the guidance of its advice-and-expert columns and this website, is intended only to assist you with financial decisions. The content is broad in scope and does not consider your personal financial situation. Bankrate recommends that you seek the advice of advisers who are fully aware of your individual circumstances before making any final decisions or implementing any financial strategy. Please remember that your use of this website is governed by Bankrate's Terms of Use.
More On PMI And Loan-to-value: