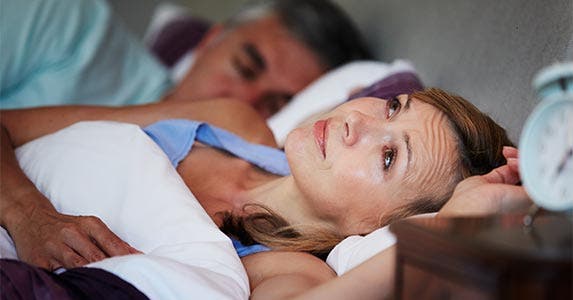 Reverse mortgage loan can be a windfall
A home equity conversion mortgage, or HECM, commonly called a reverse mortgage loan, can prove to be a windfall for seniors who have equity in their home.
With this type of mortgage, borrowers can extract equity, spend the money almost any way they want, never make a mortgage payment and continue to live in their home.
What the heck is a HECM?
A home equity conversion mortgage, or HECM, is FHA's reverse mortgage loan program, enabling seniors to withdraw some of the equity in their home if they need money. These loans come with fees, including an origination fee that ranges from $2,500 to $6,000. The National Council on Aging's booklet, called Use your home to stay at home," offers more details.
The loan need not be paid back until the borrower sells the home, moves out for 12 months or longer, or dies, at which time the principal, fees, interest and mortgage insurance become due.
Heirs receive the right to buy the home for 95 percent of its appraised value.
So, how much money can you get with this type of mortgage?
The answer depends on multiple factors and is subject to various rules, limitations and guidelines, some of which have changed in recent years to limit how much equity homeowners can extract and spend.
Request a free, personalized info kit from AAG now.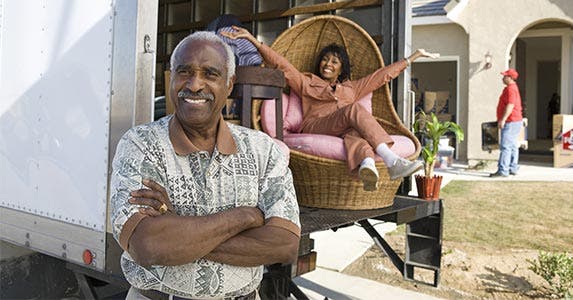 What is the maximum loan amount?
© bikeriderlondon/Shutterstock.com
The maximum loan amount for a HECM is based on the home's appraised value, the applied interest rate, how the fees and payout are structured and the youngest borrower's age. Borrowers must be at least 62 years old, but a non-borrowing spouse can be younger.
Loan amounts are lower for younger borrowers and have lower rates, and they're higher for older borrowers and have higher rates, says Maggie O'Connell, reverse mortgage loan specialist at The Federal Savings Bank in Reno, Nevada.
"Because of low rates, you get more," O'Connell says. "If rates go up, you get quite a bit less because the balance is assumed to rise more rapidly over your lifetime. Older people get more because they have a shorter life expectancy."
For the most part, the upper limit for all HECMs nationwide is $625,000. Some lenders offer jumbo reverse mortgage loans that can cover homes valued at up to $6 million.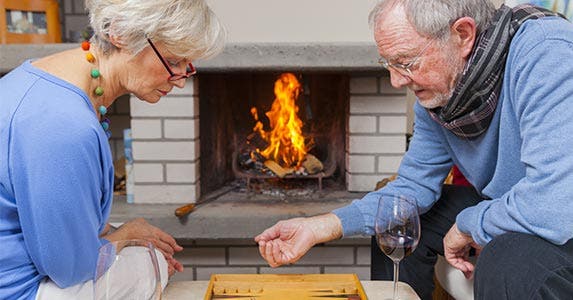 A 50% 'rule of thumb' for the loan amount
© Andreas Saldavs/Shutterstock.com
With all those factors, it can be difficult for homeowners to figure out how much they can borrow. Online calculators aren't always accurate or flexible enough to model each borrower's individual situation.
A good estimate for a 62-year-old homeowner at a current low rate is 50 percent of the home's value, says Eric Meehan, owner/broker of Golden Opportunity Mortgage, a reverse mortgage loan company in Solana Beach, California. For older borrowers, the loan amount increases a little bit for each additional year of the youngest borrower's age.
"If you have a $400,000 home, at age 62, ballpark, a good rule of thumb is that you will be eligible for around $200,000," Meehan says.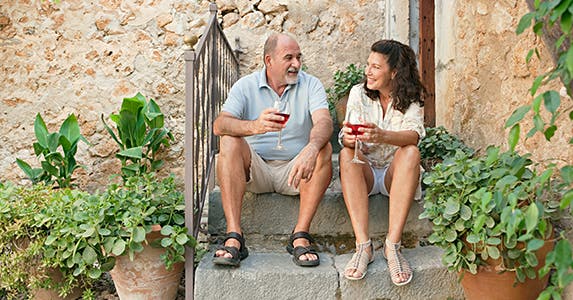 A line of credit is an option
© MJTH/Shutterstock.com
Borrowers aren't limited to a lump sum. Two other options are a line of credit or monthly payment that continues as long as the borrower occupies the home. Two or three options may be used in combination.
Greg Cook, vice president at Reverse Lending Experts in Orange, California, recommends the line of credit because the loan amount can be higher than the lump sum, and the credit limit rises annually at 1.5 percent, plus the interest rate.
Some borrowers choose the lump sum instead of the credit line because the lump sum has a fixed rate and the credit line's rate is variable, Cook says.
If the variable rate rises, the borrower's equity will shrink faster. The credit line's annual increase can help cushion this effect.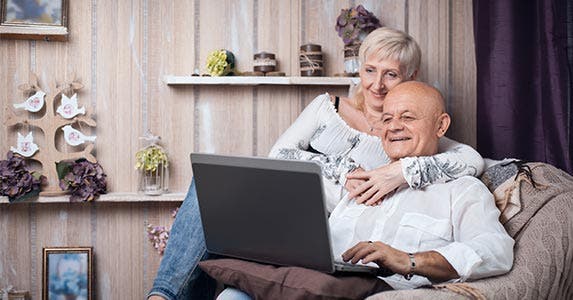 Other mortgage-related debt must be paid
© Goami/Shutterstock.com
Homeowners who get a HECM can't have any other home loan or lien. That means any "forward" mortgage, home equity line of credit, contractor's lien, unpaid property tax or other obligation must be paid off from the HECM before the borrower receives any cash.
After that, the cash out is limited to 60 percent of the loan amount, plus an additional 10 percent of the 60 percent in the first year. This limit is intended to help borrowers manage their windfall.
If your existing loans and liens exceed your first-year limit, the limit can be waived. However, your upfront mortgage insurance premium will be substantially higher — 2.5 percent instead of 0.5 percent of your loan amount.
If your loan exceeds your 60 percent plus 10 percent limit, you won't be able to get cash right away, but you will be able to eliminate your mortgage payment or other obligations against your home.
That should improve your cash flow, says Beth Paterson, certified reverse mortgage loan professional at Reverse mortgage loan SIDAC in St. Paul, Minnesota.
"Say your mortgage payment was $1,500 a month. You no longer have to pay that," Paterson says.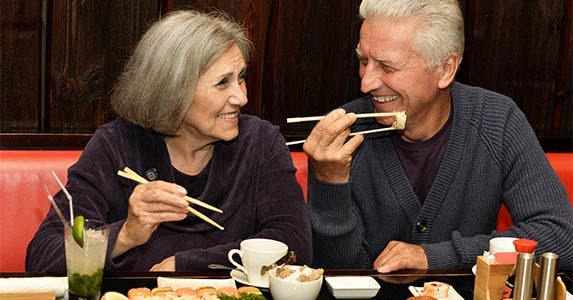 A LESA can limit cash
© RuslanGuzov/Shutterstock.com
A reverse mortgage loan doesn't eliminate property taxes, homeowners insurance premiums or home maintenance and repair expenses. Those costs continue and must be paid, regardless of the HECM.
All HECM borrowers must complete a reverse mortgage loan counseling session and financial assessment.
Borrowers who've been unable to pay their property taxes and homeowners insurance during the prior two years may be subject to a life expectancy set aside, or LESA.
The LESA doesn't change the borrower's maximum loan amount. Instead, it sets aside a portion of the loan to pay the borrower's property taxes and homeowners insurance. That may reduce how much cash the borrower can receive.
The rules that determine whether a LESA will be required are very complicated.
"If you have to do the LESA, that money comes off the top regardless of the 60 percent, regardless of your mortgage, regardless of anything," Meehan says.
FIND OUT MORE: Learn what a reverse mortgage loan from AAG could do for you.