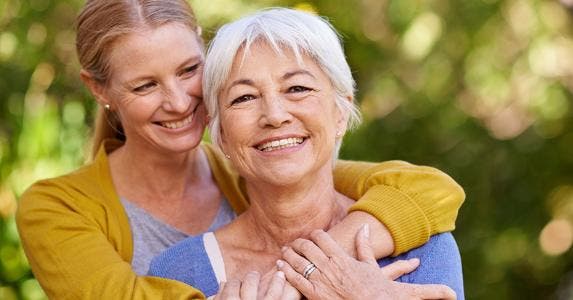 Dear Senior Living Adviser,
My mom lives on her Social Security income just fine but has around $100,000 sitting in a savings account! She does not want to take any risk. Any ideas?
— Deb Depositor
Dear Deb,
It's great that your mom can make ends meet on just her monthly Social Security check. For many, that's a struggle. What your mom may not realize is that she may be taking on as much risk with the money in her savings account as she would if she invested the money.
The risk in investing is the potential loss of principal if investment returns head south. The risk in parking the money in savings is purchasing-power risk, or the risk of inflation heading north, meaning it is higher than the after-tax savings rate.
Most investment professionals make a distinction between investments and savings. Investments focus on building wealth by earning a yield above the inflation rate (after tax). Earning an after-tax yield above the inflation rate increases the investor's purchasing power. Savings focuses on protecting principal and may not be higher than the inflation rate. Principal is protected, but not purchasing power.
Your mother's risk tolerance is an important consideration, but if she's only considering risk to principal. She's ignoring the purchasing-power risk of her savings strategy.
At a minimum, she should consider putting some of her savings in certificates of deposit versus a savings account. To go much beyond that would require an evaluation of her risk tolerance and investment objectives.
Ask the adviser
To ask a question of Dr. Don, go to the "Ask the Experts" page and select one of these topics: "Senior Living," "Financing a home," "Saving & Investing" or "Money." Read more Dr. Don columns for additional personal finance advice.
Bankrate's content, including the guidance of its advice-and-expert columns and this website, is intended only to assist you with financial decisions. The content is broad in scope and does not consider your personal financial situation. Bankrate recommends that you seek the advice of advisers who are fully aware of your individual circumstances before making any final decisions or implementing any financial strategy. Please remember that your use of this website is governed by Bankrate's Terms of Use.
More On Risk And Investing: