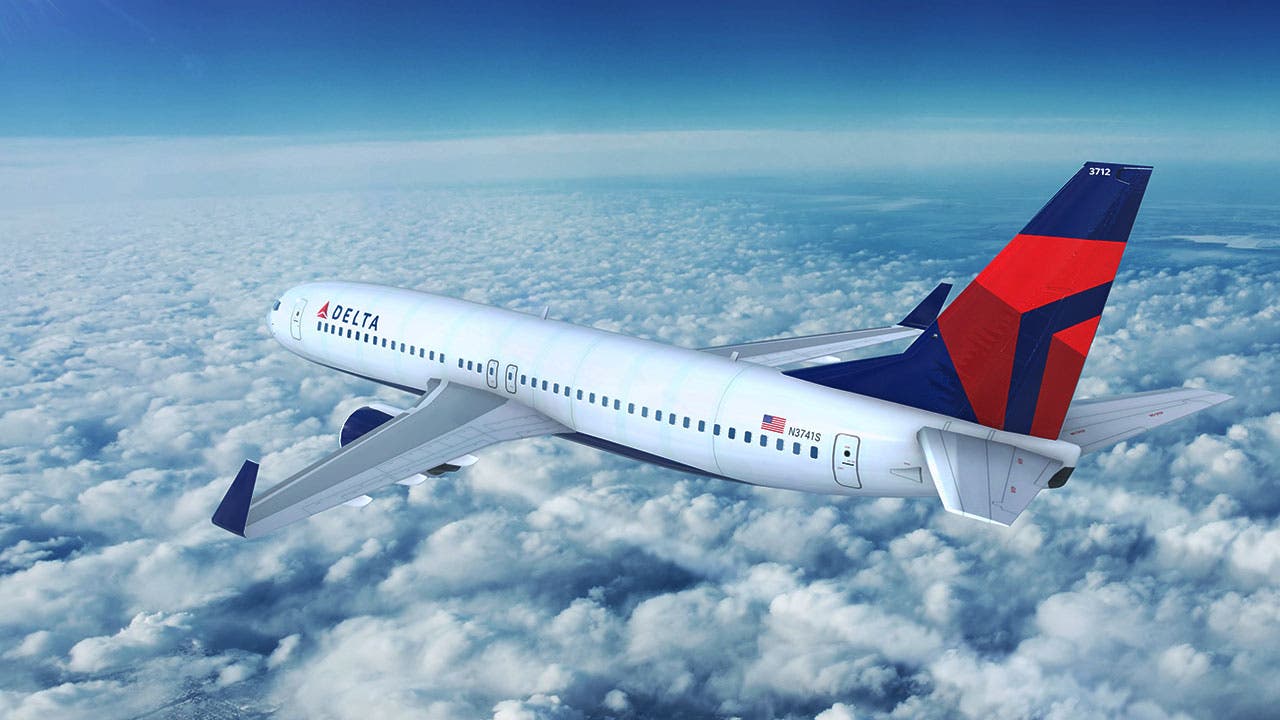 Advertiser Disclosure: The credit card offers that appear on the website are from companies from which this site receives compensation. This compensation may impact how and where products appear on this site (including, for example, the order in which they appear). This site does not include all credit card companies or available credit card offers. Information about credit cards and card offers is accurate as of the date of publication.
Editor's note: Some of the offers on this page are no longer available. 
Frequent flyer programs are a great way for anyone who travels for business or pleasure to earn points they can use on their next trip. Today's programs offer much more than just travel upgrades or flights. The best programs, including Delta SkyMiles, let you use your points for anything from hotels and rental cars to gift cards and even merchandise.
How does the Delta SkyMiles program stack up against other top-rated frequent flyer programs like Southwest Airlines Rapid Rewards? How do you earn and redeem points?
And most importantly, how do you get started?
Bankrate guides you through everything you need to know about the Delta SkyMiles program.
Understand the Delta SkyMiles points system
Delta SkyMiles gives you five miles for every $1 you spend on your airline ticket. Points vary when you fly on Delta's partner airlines.
Depending on how you redeem your points, Delta SkyMiles can be worth anywhere from 0.4 cents up to 7 cents for some international travel.
It isn't easy to calculate how much your points are worth, since they vary depending on the flights chosen and Delta doesn't publish a reward chart.
However, there are two big advantages to Delta SkyMiles: Points never expire and there are no black-out dates when you fly Delta. (Black-out dates may apply on partner airlines.)
Earn more with SkyMiles partners
Flying Delta is the fastest way to accrue points. But you can also earn points everyday – at home or when you're away – by shopping, dining or staying with Delta partners.
For instance, you can earn up to 5 points per dollar at select restaurants when you enroll in SkyMiles Dining, too.
Lyft offers 1 mile per every dollar spent with Lyft, and a $20 ride credit for new Lyft users who are also part of SkyMiles. Other Delta partners include Airbnb, hotel partners like Marriott, Westin, and Sheraton; and rental car partners like Hertz, Enterprise, Alamo, National and others.
Most points do not convert on a one-to-one basis, so it's important to know the and do the math before transferring points.
You can also earn points by shopping online for popular retail brands through the SkyMiles portal.
Reach new heights with the SkyMiles Medallion program
Spend enough to achieve Medallion Status, and you can really ramp up your rewards. Achieve Medallion Status by earning Medallion Qualification Miles (MQM), Medallion Qualification Segments (MQS) and Medallion Qualification Dollars (MQD).
Dollars are calculated by how much you spend with Delta and some of its partner carriers. Miles are earned based on the distance you fly and the class of your fare. And segments are earned based on the number of flights you take.
Sound complicated? Just log in to your SkyMiles account and Delta tells you exactly where you stand on the road to becoming a Medallion member.
There is also a shortcut to Medallion Status; spend $25,000 or more in a year with your Delta SkyMiles Credit Card from American Express and bypass all the other requirements to become a Platinum, Gold, or Silver member (depending on the total amount spent). Spend $250,000 and you'll jet all the way up to Diamond status.
Benefits of Medallion Status
Each tier of Medallion Status offers increasing rewards, starting with unlimited complimentary upgrades, priority check-in, priority boarding and first bag checked free at the silver tier, all the way up to complimentary Delta Sky Club access for the member plus a guest for Diamond members.
Medallion members also earn more points each time they fly Delta or partner airlines, with Silver members earning 7 points per dollar, Gold earning 8 points, Platinum earning 9 points, and Diamond earning 11 points.
Earn more with these SkyMiles credit cards
Achieving Medallion Status sounds enticing, doesn't it? The way to get there faster is by racking up points with a Delta SkyMiles Credit Card from American Express.
When you shop with any one of the four Delta SkyMiles Credit Cards, you'll earn an additional 2 miles per dollar on Delta purchases, plus 1 mile per dollar on most other purchases, with no cap on the miles you can earn.
Delta and American Express teamed up to offer four different credit cards for U.S. customers. All four cards give you bonus miles after you meet the minimum purchase requirements within the first three months, as well as 20% Delta in-flight purchases.
| | | |
| --- | --- | --- |
| Delta SkyMiles Credit Cards by American Express | Welcome Bonus | Annual Fee |
| Blue Delta SkyMiles® Credit Card from American Express | 10,000 bonus miles after you spend $500 in purchases in the first 3 mos of Card Membership. | $0 |
| Gold Delta SkyMiles® Credit Card from American Express | Earn 30,000 Bonus Miles after you use your new Card to make $1,000 in purchases within your first 3 months and a $50 Statement Credit after you make a Delta purchase with your new Card within your first 3 months. | $0 the first year, then $95/yr. |
| Platinum Delta SkyMiles® Credit Card from American Express | 75,000 Bonus Miles and 5,000 Medallion® Qualification Miles after you make $3,000 in purchases on your new Card within your first 3 mos, plus $100 statement credit after you make a Delta purchase with your new Card within your first 3 mos. | $195/yr. |
| Delta Reserve® Credit Card from American Express | 75,000 Bonus Miles and 5,000 Medallion® Qualification Miles after you spend $5,000 in purchases on your new Card in your first 3 mos. | $450/yr. |
How to redeem Delta SkyMiles points
Redeeming points for a flight with Delta is easy. Just select Miles instead of Money on the "Book A Flight" page of the Delta website.
Share points to show you care
Delta permits you to give SkyMiles points to other members as a gift, in increments of 2,000 miles, up to 60,000 miles per transaction. You can transfer miles to up to four people at one time.
To send points as a gift, you'll pay .035 per mile, which equals $70 for 2,000 miles. You may also choose to transfer your points and pay just a penny per mile plus a $30 transaction fee.
It's a good idea to do the math before choosing how to get your points into the SkyMiles account of a family or friend.
Remember, you can also redeem your points to buy flights for other people without paying any transfer fees.
If you have extra points you don't plan on using, you do have another option: Donate your miles to select charities across the world through SkyWish. Donations of SkyMiles through SkyWish are not tax deductible.
Delta SkyMiles vs. other frequent flyer programs
When it comes to points values and added perks at the lowest tier of membership, the Delta SkyMiles program falls behind programs offered by budget airlines like Southwest Airlines and JetBlue.
In fact, a recent study by J.D. Power ranked Delta SkyMiles in the bottom three of frequent flyer rewards programs. Delta did rank above other legacy airline frequent flyer programs, American Airlines AAdvantage and United Airlines Mileage Plus.
The main complaint about all three programs? A confusing points structure that leaves members in the dark about how much their rewards are really worth.
Delta SkyMiles members can circumvent this challenge by remaining flexible about their travel dates and opting in to receive emails about special deals and fare sales. If you have questions about finding the best value flight for your points, don't hesitate to call a Delta customer service representative.
The real benefit to the Delta SkyMiles frequent flyer programs? The flexibility of its flights and its wealth of airline partners across the world. Delta works with more than 20 airline partners, so you can earn rewards on many flights – even if you aren't flying Delta.
Delta flies direct to 325 destinations around the world. Choose a partner airline, and the number skyrockets to 1,000+ locations.
Delta SkyMiles is a great choice for flyers who don't visit the same places every year, need a flexible airline rewards program, and prefer to avoid the budget airlines in favor of a more luxurious travel experience.
How to get started as a Delta Skymiles member
To set up your account, just click Sign Up on the home screen at www.delta.com, and start collecting miles today.
---
Editorial disclosure: All reviews are prepared by Bankrate.com staff. Opinions expressed therein are solely those of the reviewer and have not been reviewed or approved by any advertiser. The information, including card rates and fees, presented in the review is accurate as of the date of the review. Check the data at the top of this page and the bank's website for the most current information.