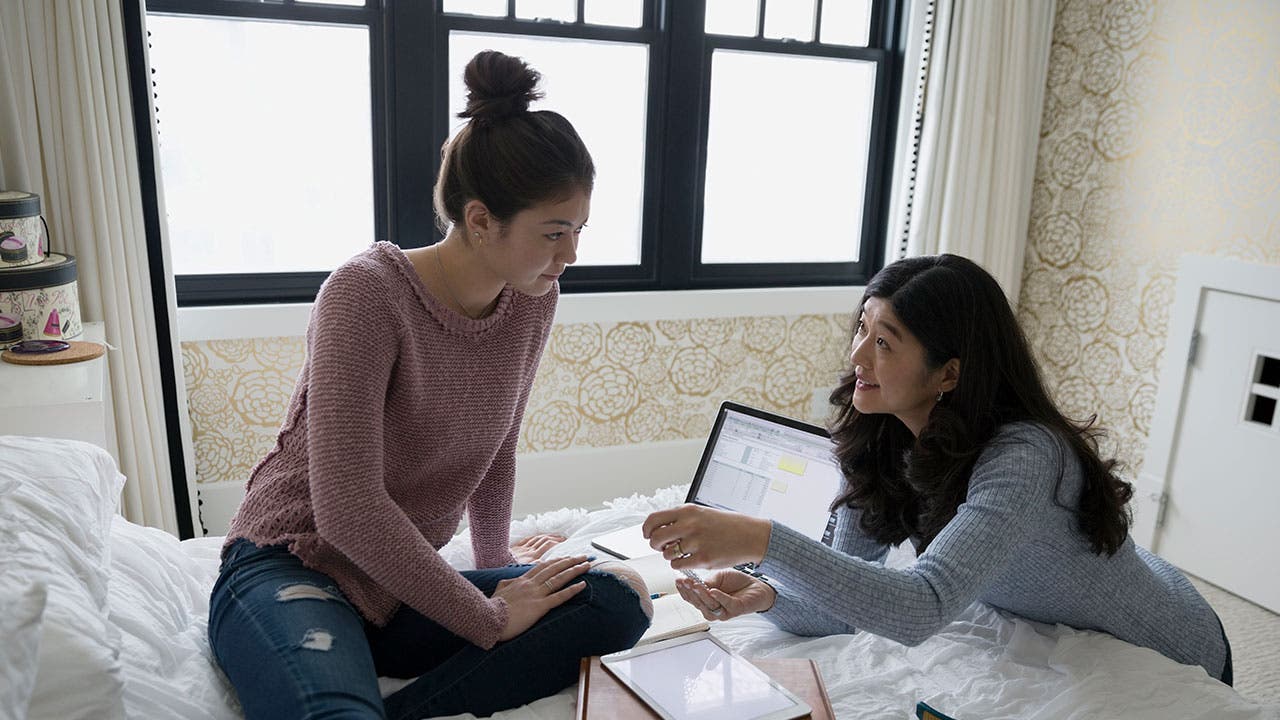 Advertiser Disclosure: The credit card offers that appear on the website are from companies from which this site receives compensation. This compensation may impact how and where products appear on this site (including, for example, the order in which they appear). This site does not include all credit card companies or available credit card offers.
---
Editor's note: some of the offers on this page are no longer available. 
So, you want (or need) your first credit card. Whether you're looking to rake in rewards or build a solid credit score, there's a card out there for you.
Your first credit card and how wisely you use it can impact you throughout your lifetime, from applying for a mortgage to getting approved for premium cards in the future. Follow these tips to make sure you start your credit-earning journey off right.
Do your research
Not all cards are created equal. Educating yourself on the wide variety of credit cards available to you will help you choose the best one for your lifestyle and spending habits.
Speaking of, there are two types of cards that reward you for your spending: rewards cards and cash back cards. These credit cards offer category-specific rewards, whether that be travel, shopping or dining, and can come in the form of cash back, points or miles. Your spending habits and the way you redeem your rewards will affect what type of card you should apply for, so it's crucial to do your research and find a card that best fits your lifestyle.
Find the card that suits you best
A low-interest card can be a great fit for those with little to no credit card experience. These cards don't have all the bells and whistles of a rewards card, but they can offer a low APR (the yearly interest you pay for borrowing money) that allows you to steadily build credit. There are also 0% APR options that can help you dodge interest rates for a specified period (up to 21 months in some cases), giving you more time to pay off your purchases.
For a majority of cards, you'll immediately begin incurring the APR rate you qualified for at the time of your application, based on your credit score. Balance transfer cards, or cards that allow you to move debt from one card to another and 0% APR cards tend to use low introductory APRs as their main selling point. For these cards, the most important thing to know is their go-to rate — that's the actual interest rate that you will be charged after the advertised trial period ends.
Cash back cards fall under the umbrella of rewards cards, which generate you cash or points as you spend. Cash back cards pay a percentage back on all the purchases you make. For first-timers, one of the best cash back options is a flat-rate cash back card. You'll get the same cash back percentage no matter what you purchase, meaning you won't need to keep track of when to optimally use it.
Other cash back options include rotating category cards, such as the Discover it® Cash Back, in which categories rotate throughout the year. In the same vein, tiered category cards, such as the Blue Cash Everyday® from American Express, offer different rewards rates based on how much you spend. With a tiered or rotating credit card, you have the potential to earn more cash back — but it can be hard to keep up with rotating groups if your spending doesn't match the features of that particular category or tier.
Hotel, airline and general travel rewards cards best fit those who travel often, with perks like free checked baggage, airline credit and priority boarding. Annual fees for these cards tend to be higher than others, so it's crucial to fully utilize the perks in order to get your money's worth.
Know your credit history
Now it's time to do some research on yourself. Your credit history will affect your card application process and help determine which cards you qualify for. Have you paid your student loans on time? What about your monthly rent? Each of these things has an effect on your credit score, which is made up of your credit mix (10%), new credit (10%), credit history (15%), credit utilization (30%) and payment history (35%).
It's possible to have little-to-no credit history as a young adult, but there a few ways to get around this. If you have a guardian or relative with good credit, they can cosign a credit card with you. Both co-signers will have access to the card and be responsible for payment. Similarly, you can become an authorized user on an existing card, meaning you will have access to the card but are not responsible for bill payments. In both cases, activity on the card will be fully reported in your credit history.
Secured cards are another way for those with no credit or bad credit to build or boost their score. These cards, such as the Capital One® Secured Mastercard®, can be charged up to the amount deposited into the cardholder's account.
Determine what's important to you
Carefully consider each card's APR… that is unless you plan on paying your balance in full every month. Most APRs are on a variable scale, meaning your rate is subject to change depending on the rate index. Normally, the higher your credit score, the lower an APR you qualify for. If you're worried about your APR, there are steps you can take to potentially lower it.
Be aware of a card's annual fee, which is the amount charged to your card every year in exchange for the benefits you receive. Cards with an annual fee, such as the Chase Sapphire Preferred® Card, typically have more benefits than those without a fee, like the Discover it® Cash Back card. As a rule of thumb, you'll need to earn, at minimum, the amount of your annual fee in rewards to make your ownership of the card worth it. But for travel cards (with perks like lounge access and priority boarding), it depends on how often you'd use the rewards.
Consider any setup and maintenance fees, which are common with secured cards. Additionally, take caution to prevent any late payment fees by paying your card bill on time each month. Payments made after 30 days can easily ding your credit score.
It's not uncommon for credit card companies to offer sign-up bonuses with the purchase of their cards. These promotions can be tempting, but they often require you to spend a certain amount within a given time period and are tied to higher than average annual fees. Closing your card after receiving the bonus will only hurt your credit score, so make sure to fully evaluate your financial situation before applying.
Establish good credit card habits
Once you've determined the right card for you, make sure your work pays off by establishing healthy habits.
First, always pay your credit card bill on time (late payments are a recipe for disaster). Paying your bill in a timely manner is an easy way to build your credit, and if you have a steady salary, signing up for automatic payments can simplify the process.
Use your card regularly, but only spend what you can pay off. You should never spend more than 30% of your available credit. This debt-to-available-credit ratio, known as a credit utilization ratio, is used in calculating your overall credit score. The lower your ratio, the higher your credit score and the happier you are.
Lastly, don't go card crazy. Applying for too many cards at once will influence your score. Make sure to have comprehensive research under your belt so that you can confidently apply for one card. Once you're more secure, you can add additional cards to your portfolio to meet more specific spending needs.
Are you ready to roll? Check out our guide to the best credit cards of 2018 or read up on the best cards for those without a credit history.