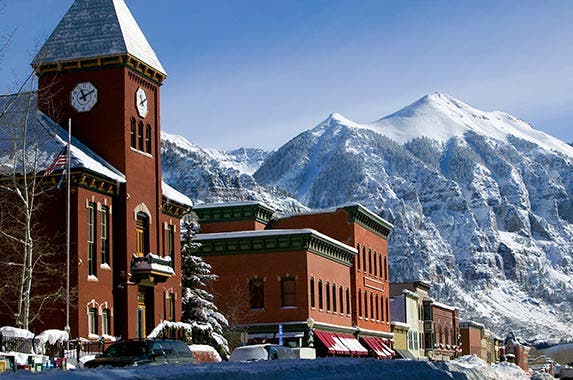 Best states for holiday-loving retirees
If you're the type who starts breaking out the Christmas decorations and humming "All I Want for Christmas Is You" long before Thanksgiving, you might want to consider retiring in these states.
They not only have solid fundamentals for retirees — relatively low crime rates, affordable living costs and high overall levels of well-being — but we found they also do well on some measures of holiday cheer:
Shopper-friendliness (including low sales taxes and abundant stores).
The generosity of citizens when giving to charity.
The likelihood of a white Christmas.
We went about making a list — and yeah, we checked it twice (at least). So, counting down to No. 1, here are the top 10 states for both practical retirement considerations and for decking the halls.
RATE SEARCH: Make sure your retirement nest egg is well-rounded. Shop Bankrate today for the best rates on high-yield CDs.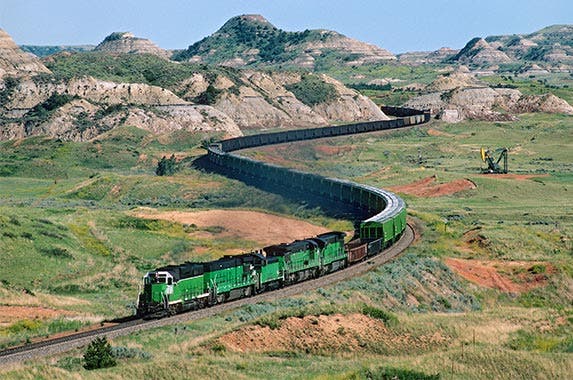 No. 10: North Dakota
Mike Danneman/Getty Images
In addition to a high probability of snow on the ground come Christmas morning and above average purchasing power for shoppers (your $100 buys $109 worth of stuff at national average prices), North Dakota also sports strong fundamentals for retirees, such as a low crime rate and above-average health care.
CARD SEARCH: Find the best cash-back credit card for your holiday shopping right now.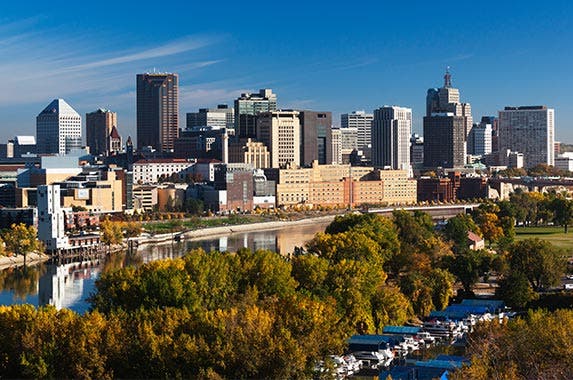 No. 9: Minnesota
Walter Bibikow/Getty Images
Minnesota residents probably won't be surprised to find that the state is among the most likely to see white stuff for Christmas Day — the probability of that is 78 percent on average. The state also features stellar health care, low levels of crime and high levels of well-being compared with other states.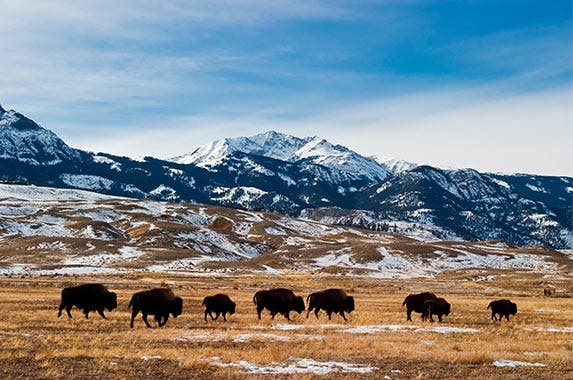 No. 8: Montana
Mark Miller Photos/Getty Images
There's a good chance that the "Big Sky" will be filled with snowflakes around the holidays, with an average probability of a white Christmas in Montana at 59 percent. And, compared to people in other states, Montanans are in the top half when it comes to how much of their income they donate to charity.
ADVISER SEARCH: Need help with your retirement planning? Search today for a financial adviser in your area.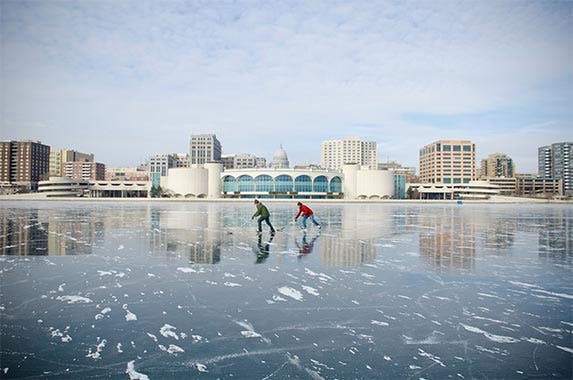 No. 7: Wisconsin
David Nevala/Getty Images
Wisconsin residents enjoy above-average purchasing power for holiday shopping ($100 buys $107 worth of stuff at average U.S. prices). Plus, they can count on a blanket of holiday snow, along with excellent health-care quality and low levels of crime year-round.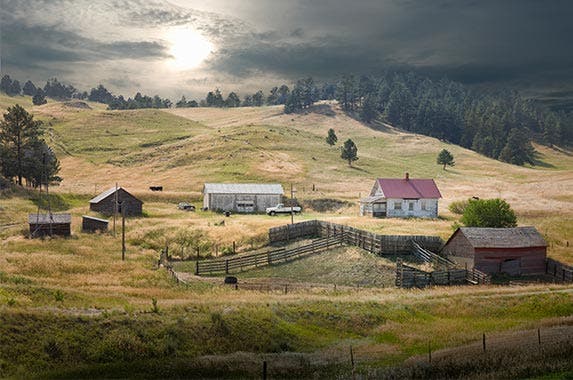 No. 6: Nebraska
Ed Freeman/Getty Images
Holiday shopping is easier in Nebraska, thanks to an above-average number of shopping centers relative to the state's population and the excellent purchasing power of a dollar there. Retirees in Nebraska also appreciate its below-average crime and overall tax rates.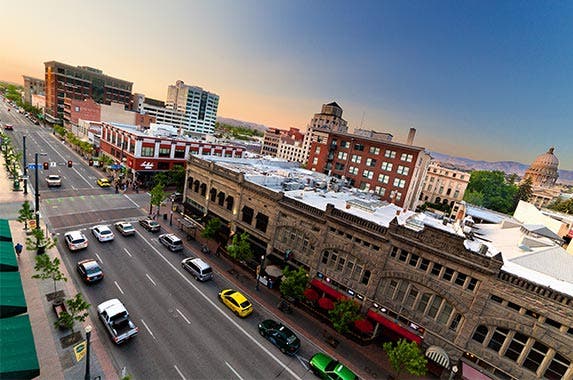 No. 5: Idaho
Anna Gorin/Getty Images
Your chances of a snowy Christmas are pretty high in Idaho at over 50 percent, as are your chances of getting good bang for your buck (with $100 buying what $110 buys in the rest of the country, on average). The state also gets good marks for its low crime rate.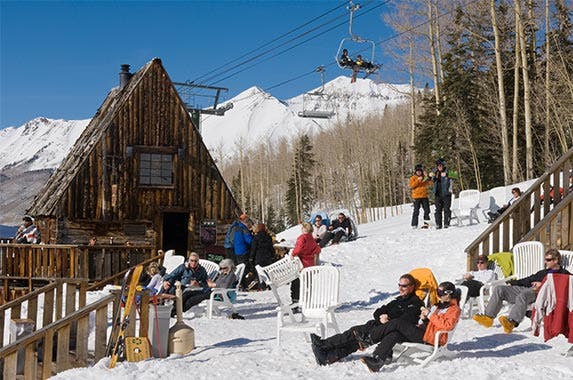 No. 4: Colorado
Christian Aslund/Getty Images
A perennial top-10 state to retire in, Colorado offers holiday shoppers a low state sales tax of just 2.9 percent and is near the top for shopping centers per capita. Year-round, Colorado seniors enjoy a very high level of overall well-being and pleasant weather (apart from the occasional snowstorm).
BROKER SEARCH: Search today for a brokerage in your area to help pump up your retirement portfolio.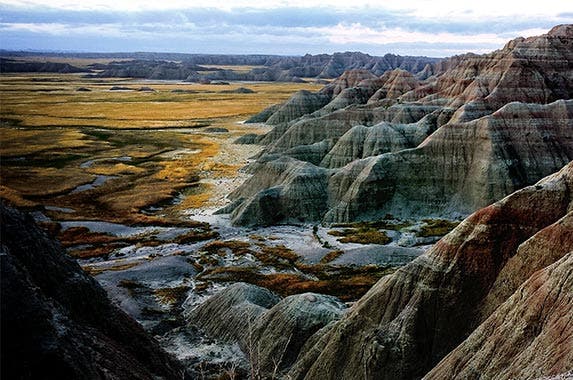 No. 3: South Dakota
Robyn Hodgson / EyeEm/Getty Images
While South Dakota may not offer as many shopping centers relative to its size, its residents do enjoy some of the strongest purchasing power in the country, with $100 buying the amount of stuff that would cost $113.64 at national average prices. South Dakotans also score well for happiness — and that's throughout the year, not just at holiday time — and their overall tax burden is low.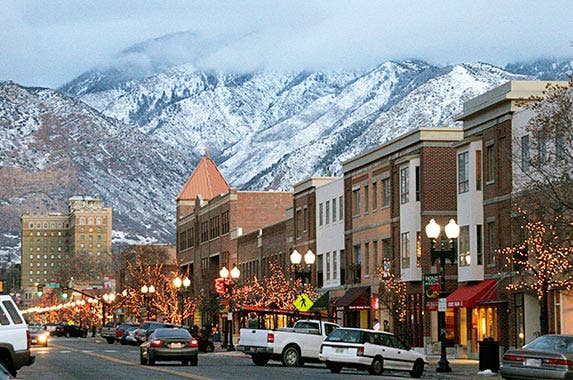 No. 2: Utah
mandicoleman.com/Getty Images
Utah scores fairly high in nearly every category that we used to assess the potential for a great holiday season. It has a good chance of a white Christmas, great shopping opportunities and charitable giving that's off-the-charts generous, with $2,876 in charitable donations claimed per itemized tax return in the state. The state's retirees also enjoy high levels of overall well-being and a reasonable cost of living.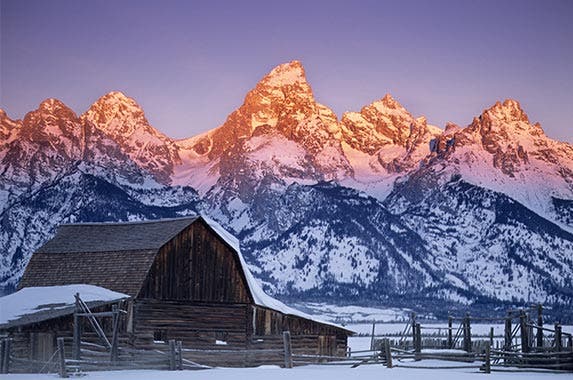 No. 1: Wyoming
Jeff Diener/Getty Images
Wyoming is the only state that rivals Utah in charitable giving, and it also has relatively low sales taxes that benefit holiday shoppers. Residents have a good chance of enjoying a white Christmas there, with the average probability of snow on the ground in late December at 58 percent. And, the state offers year-round benefits of low crime levels, a light overall tax burden and high overall well-being.
RATE SEARCH: Ready for some retail therapy? Before you go shopping, find a low-rate credit card today.