The best cities for your retirement
If you envision your retirement as a long-term vacation, you'll probably head for a place that offers plenty of sunshine and recreation. But keep in mind that your post-career period might stretch into a few decades.
So, when choosing a city for your retirement, you need to know what it offers beyond the golf course. What's the quality of health care? What about the tax rate and cost of living, factors that will figure mightily in making your money last throughout your retirement years?
To come up with our recommendations for the best retirement cities, we scored nearly 200 U.S. cities for crime, climate and financial factors, in addition to health care and the ease of getting around on foot. The best cities to retire tend to offer natural attractions, good weather, a wealth of cultural options and a host of other amenities retirees might look for.
No city is perfect for every retiree. You might love Civil War re-enactments and not care about other recreation. Maybe you're an avid hiker who wants mild temperatures and scenic trails, or a boater who lives for surf and waterways.
While most people think of Florida and Arizona as top retirement spots, our list includes many cities in the Southeast and the Midwest. All offer unique advantages that can add to a rich and fulfilling retirement.
In several cases, we noticed that neighboring cities achieved nearly the same score since they were drawing from the same regional statistics. In those cases, we ranked them together as a combined area.
ADVISER SEARCH: Find a financial adviser today.
Sources: Agency for Healthcare Research and Quality; HealthView Services; Gallup-Healthways; Council for Community and Economic Research; FBI; Tax Foundation; National Oceanic and Atmospheric Administration; WalkScore.com; Western States Arts Federation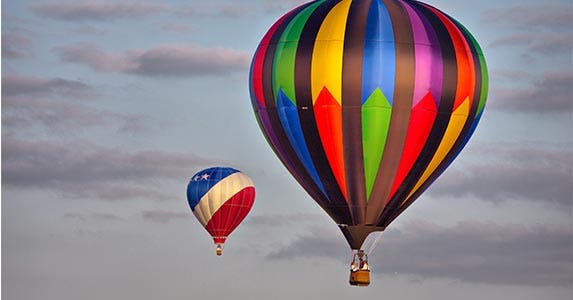 No. 10: Kendall, Florida
You know crime isn't an issue when people in their 90s feel safe walking around a community day or night.
Safety and convenience are top selling points of Kendall, a suburb southwest of Miami, says resident Isabel Vals Colleran. "You never hear of anything bad (happening) on Kendall Drive, night or day," she says, referring to the town's main strip.
Her 91-year-old mother also lives in Kendall and walks everywhere. A supermarket, pharmacy, restaurants, dry cleaner, dentists and optometrists, beauty salons and a postal annex are all within walking distance of the center of town, Colleran says.
Although Kendall scores somewhat low in cultural vitality, Miami (about 12 miles away) offers theater, music and art galleries.
One big financial plus: Florida has no individual income tax, a boon to retirees on a fixed income. According to the Tax Foundation, the tax burden for residents is below the national average. Physical health, social networking and sense of purpose are all highly ranked by area residents in the Gallup-Healthways Well-Being Index, and the South Florida climate has propelled Kendall to one of the best weather ratings of all our cities.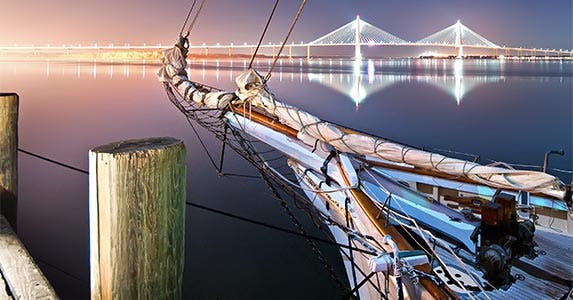 No. 9: Charleston, South Carolina
Bill Dickinson/Getty Images
If your post-career dream is for a wide range of diversions, consider Charleston. Stand on the site where historians say the first shots were fired in the Civil War. Stare down a giant sea turtle. Tour an antebellum mansion or a WWII aircraft carrier. Or just wander gardens abloom in classic Southern charm.
The Charleston area also boasts art galleries, restaurants, golf courses, top-rated tennis courts and beaches.
Prices for groceries, gasoline and prescription drugs are somewhat higher than comparable figures nationwide, and the median existing home price was $240,500 in the first quarter of 2016, about $50,000 more than the regional median for the South, according to the National Association of Realtors.
But medical costs in South Carolina are slightly below national averages, according to data from HealthView Services. A retired couple can expect to pay less throughout their retirement years for Medicare premiums.
Charleston residents give high ratings to the area's social fiber. Physical health and a sense of daily purpose also get good grades in the Gallup-Healthways Well-Being Index. And you'll never have to brace for brutal winter weather in Charleston. Average temperatures in January, the coldest month, range from highs of 59 and lows of 38.
LOAN SEARCH: Use Bankrate's LoanMatch tool to find the lowest personal loan rates.
No. 8: Cape Coral, Florida
NadezdaMurmakova/Getty Images
Seniors can expect plenty of sea- and water-related recreation from Cape Coral: This Gulf Coast town near Fort Myers is said to have about 400 miles of canals. Winged denizens include adorable burrowing owls and the snowbird seniors from up North who live here from October through April, offering year-round resident retirees an annual chance to make new friends.
People are satisfied with their lives in Cape Coral, according to the Gallup-Healthways Well-Being Index. Residents scored themselves in the top ranks for their physical health, sense of purpose, supportive social networks and financial security.
Cape Coral scores low for walkability, but retirees can get their sunshine and recreation at an affordable price: The cost of living overall is a tick above the national average, and the area's median existing home price during the first quarter of this year was $220,100, close to the national median of $217,600. Cape Coral also boasts a low rate of violent crime, according to FBI statistics for 2014.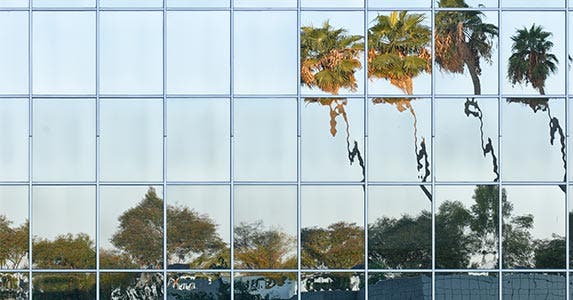 No. 7: Glendale, California
compassandcamera/Getty Images
The Los Angeles suburb of Glendale, aka the "Jewel City," has much to attract a nature-loving senior beyond the legendary cemetery-to-the-stars, Forest Lawn Memorial Park. Glendale maintains more than 5,000 acres of natural open space, with roads and trails that the city says are enjoyed by hundreds of hikers, joggers, mountain bikers and others every day.
Southern California's beautiful weather is legendary. "There is never a tough season," says Tom Lorenz, Glendale's director of communications — though he admits that the endless sunshine and dry summers can intensify the region's drought situation.
Another challenge is the cost of living. Prices for prescription drugs and gasoline are well above average. Home prices in Los Angeles County are much higher than the national average.
Glendale scored best among our top 10 for its low incidence of crime. FBI data show no murders in 2014, and few violent crimes per capita.
Cultural resources, another top score among our top 10, are easily accessible for seniors. Just head to L.A., about a 10-mile drive south.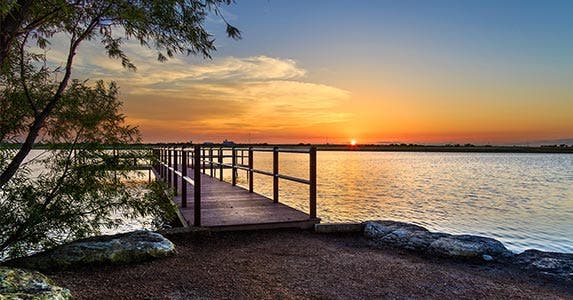 No. 6: Round Rock, Texas
KimberlyBrotherman/Getty Images
Round Rock bills itself as "the sports capital of Texas," because of its many recreational opportunities, and its downtown offers arts, events, restaurants and shops — all easy to walk to.
Seniors in Round Rock have access to all the cultural benefits of a major city — namely, Austin, about 20 miles away — and at a discount. You'll save about $5 off the cost of a typical prescription drug living in Round Rock instead of Austin, gas costs about a dime less per gallon, and home prices are cheaper, according to data from the Council for Community and Economic Research.
Round Rock gets high marks for well-being, according to Gallup-Healthways data, which show residents give top scores for health and financial stability. Austin also has a low crime rate, including no murders in 2014, the most recent year for which FBI statistics are available.
Austin had high all-around scores similar to Round Rock.
RATE SEARCH: Shop today for the best high-yield CD rates.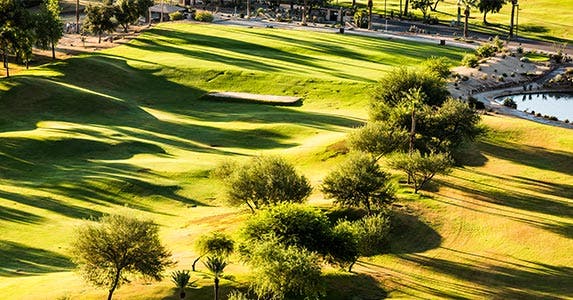 No. 5: Scottsdale, Arizona
Matt Mawson/Getty Images
You can't beat Scottsdale, in the Phoenix suburbs, if you're a retiree who loves America's Southwestern desert. Seniors can enjoy hiking or taking a moonlit walk in 150-acre Pinnacle Peak Park, or a guided hike in the McDowell Sonoran Preserve, which sprawls over 30,000 acres and almost 170 miles of trails.
If you're a retiree who hates desert heat but adores air-conditioned shopping, Scottsdale boasts that it's known as the Beverly Hills of the Southwest.
The median price of an existing home in the Phoenix metro area during the first quarter of 2016 was $223,100, according to the National Association of Realtors. Data from the Council for Community and Economic Research show that a typical prescription drug costs about 10% less than the national average.
Residents feel good about life in Scottsdale, based on Gallup-Healthways data showing that they give high ratings to their health, sense of purpose and social lives.
December is Scottsdale's chilliest month, with low temperatures averaging 42 degrees and highs averaging 65. Summer months can see triple digits, with an average July high of 104 and a low of 81.
Phoenix and nearby Mesa also scored high in our study.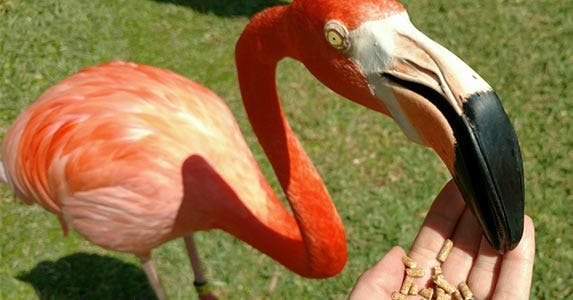 No. 4: Sarasota, Florida
Joy Carde Stanulis / EyeEm/GettyImages
If golf is the first thing that comes to mind when you think of Florida, Sarasota might surprise you.
Culture-loving seniors can find plenty of theater and opera. And, the Ringling Museum arts complex features Ca'd' Zan, John Ringling's Venetian Gothic mansion, as well as art galleries and the Bayfront Gardens.
Also, says retiree Steve Dickman, Florida's southwestern coast is great for boating, swimming, paddle-boarding, fishing, water skiing or a host of other sun -and -surf fun. Dickman and his wife, Sharon Dickman, retired to Sarasota from Long Island in New York 11 years ago, and have no regrets. They rave about the diverse community — a mix of snowbirds and "fascinating people from everywhere" — and the varied cuisines.
"If there's a better place to retire in this country, I can't imagine what it would be," Steve Dickman says. "When (the opera is) in season, my favorite thing to do is stand in the lobby to say hello to fascinating people from everywhere."
Sarasota gets a high score for well-being, and the region's cost of living is just slightly above average.
Neighboring Bradenton and North Port had scores similar to Sarasota's.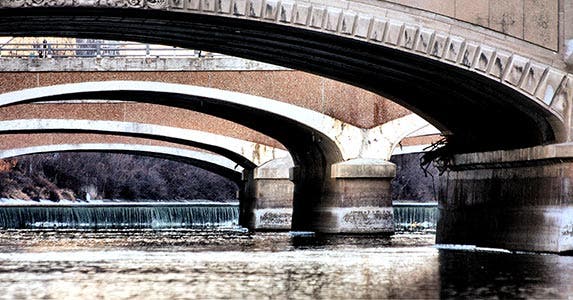 No. 3: West Des Moines, Iowa
Phil Roeder/Getty Images
A former railroad town, West Des Moines now attracts hot national chains such as Whole Foods and Trader Joe's. Retiree history buffs can visit the Jordan House — a stop on the Underground Railroad — and the Bennett Schoolhouse, a 1920s one-room schoolhouse that was one of the last built in the area.
"The affordability is a huge selling point, compared with major cities," says Dave Schwartz, chief executive of the YMCA of Greater Des Moines. The Council for Community and Economic Research says costs in the West Des Moines area are about 10% below the national average.
In the Gallup-Healthways' Well-Being Index, residents give top marks for financial stability and their sense of security. Schwartz calls West Des Moines a thriving business engine with plenty of jobs for seniors in retail and services.
West Des Moines scored highest in our top 10 list for health care. Retirees have several choices for hospitals, including the Iowa Clinic, UnityPoint and Mercy Medical Center.
Schwartz says an absence of crime makes residents feel safe. FBI data show West Des Moines had no murders in 2014.
Des Moines finished similar to its neighbor in our rankings.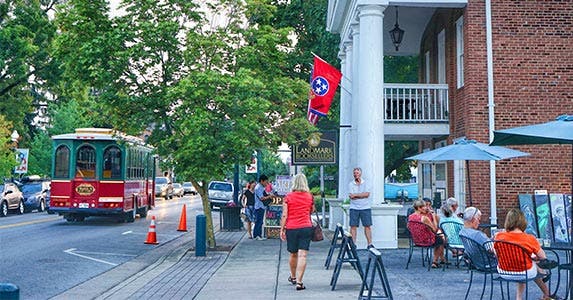 No. 2: Franklin, Tennessee
Debbie Smartt
The American Main Street is celebrated with an annual festival in Franklin, located about 20 miles southwest of Nashville. The city also offers retiree history buffs several Civil War sites, including Carnton Planation and the Civil War command post Carter House, says Mary Pearce, executive director of the Heritage Foundation of Franklin and Williamson County.
In addition to its historic backdrop and rolling hills, Franklin boasts proximity to Nashville International Airport and "extraordinary" health care, says Pearce, a longtime resident. That care would cost a retired couple less than the national average, according to HealthView Services.
Overall costs in the region are slightly below the national average, as calculated by the Council for Community and Economic Research. Tennessee also has no state income tax, except on dividends and investment income. The tax burden ranks 47th out of 50 states, according to the Tax Foundation.
In keeping with its small-town charm, the city has an admirably low crime rate. FBI data show Franklin had no murders and just 5 robberies in 2014.
Nashville and Murfreesboro had scores similar to Franklin's.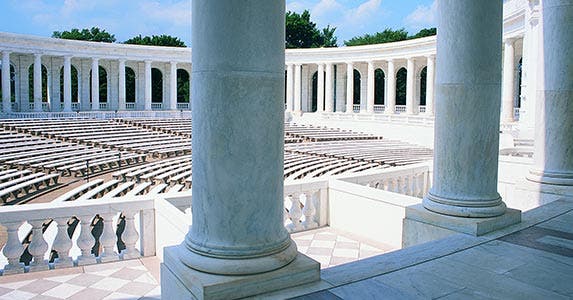 No. 1: Arlington, Virginia
Mark Gibson/Getty Images
Topping our list, Arlington manages to pack nearly everything a person could want into 26 square miles that offer the amenities and culture of a big city along with a small-town vibe. Its restaurants offer a range of cuisines, most within a few blocks of one another.
When you live in Arlington, you don't need a car, says Cara O'Donnell, a resident and spokeswoman for the local Convention and Visitors Bureau. "Arlington is extremely walkable," she says, noting that the city is served by Metro, the Washington, D.C.-area subway system.
"People are friendly," she adds, "and they're eager to make new faces a true part of the community."
Arlington residents score high for well-being, and for their financial and physical health, according to Gallup-Healthways. The federal Agency for Healthcare Research and Quality says Virginia enjoys good health care.
The city's many outdoor attractions include Arlington National Cemetery and the Marine Corps War Memorial, with its iconic statue of service members raising a flag on the island of Iwo Jima during World War II.
Nearby Alexandria, Virginia, and Rockville and Silver Spring across the Potomac River in Maryland had similar scores.