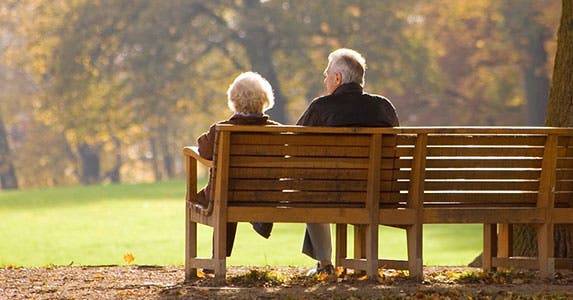 Building a sturdy bridge to retirement
In survey after survey, Americans say they plan to keep working after they "retire." A 2015 survey by The Pew Charitable Trusts, for example, found that only 26 percent expect to hit the hammock and give up work altogether.
In academic circles, the span between a full-time career and full-time leisure is often referred to as "bridge employment." A recent paper by two professors at Central Michigan University examined the trend and offered at least one theory that makes it look pretty inviting. For retirees who work voluntarily rather than out of necessity, the professors write, a bridge job may actually be more satisfying in many respects than their previous career. If not, there's nothing to stop them from retiring for real.
Making a successful transition depends on not only having enough money to live on, but on the availability of the kind of work the retiree wants to do, says Terry A. Beehr, Ph.D., a psychologist and one of the study's authors. This requires smart planning, and maybe a little luck.
Here are some ways to build a sturdy "bridge" for yourself.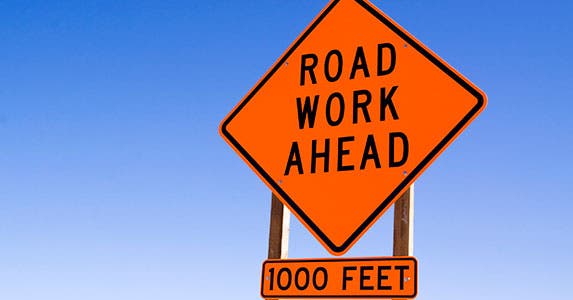 Plan way ahead, if possible
Sam Pease, managing director and senior consultant at the executive-transition firm New Directions in Boston, suggests starting to think about your bridge employment at least two years in advance. You might want to keep it to yourself, he adds, so you aren't perceived as a lame duck at your current job.
If you're forced into retirement and haven't had time to plan, Pease recommends trying to "lie fallow" for six months, finances permitting. "People need to self-assess," he says. "You have to think about what you want to do versus what you should say no to. And it's OK to feel uncomfortable for a while. Your mind needs time to work on it."
Even then, he says, it's smart to proceed gingerly, especially if you're making a major transition, such as from the corporate world to a nonprofit. "Do a project for them before you agree to a full-time position," he suggests.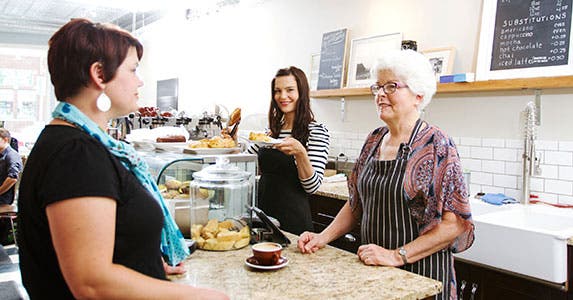 Be realistic about your earning power
Ray Mignone, a CFP professional in Little Neck, New York, cautions against counting on any bridge employment income unless you already have a job lined up before you leave your current one. "A lot of people who think they'll work part time end up being disappointed," he says.
Before you make a move, Mignone suggests doing a cash-flow analysis, adding up all your available income sources. Those might include your expected income from work (if any), your pension (if you have one) and Social Security (if you're ready to take it).
You can start collecting Social Security at age 62, although your monthly benefits will be smaller than if you wait. If you can earn enough to postpone taking Social Security, you'll enjoy a larger monthly benefit in the future and lessen the risk of running out of money in retirement. After age 70, your benefit tops out and there's no further incentive to wait.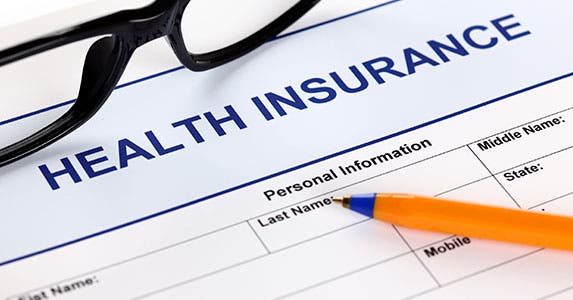 Consider your health coverage
At age 65, you'll generally be eligible for Medicare if you're a U.S. citizen and meet certain other requirements. Until then, however, you're on your own.
If you leave a full-time job and are no longer eligible for health coverage on an employer's policy, you'll have several possible options and will want to compare the costs and coverage for each.
If you aren't leaving your job voluntarily, you may be eligible to continue your employer coverage for a limited time, and at your own expense, under the federal law known as COBRA. COBRA can be costly, but it might make sense if you are very close to Medicare age and have been satisfied with your employer's plan.
If you have a working spouse, you may be able to get on her or his employer's health plan.
You can also shop for a policy through your state's health insurance marketplace, established under the Affordable Care Act. Generally, people need to sign up during the annual open enrollment period. But if you left a job and lost employer coverage, you're eligible for a special 60-day open window from the date your coverage ended. How much you'll have to pay will depend on your income and household size.
Again, it's better to work this out before you leave your day job, if possible.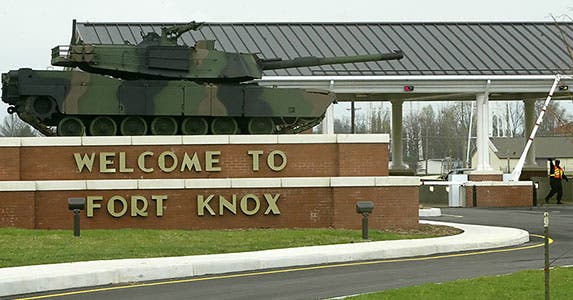 Protect your retirement accounts
Bridge employment can be a good move or a bad one as far as your retirement accounts are concerned. If you need to tap them for living expenses, you'll risk exhausting them sooner. But if your bridge income allows you to avoid that, you'll have more money at your disposal when you decide to give up work permanently. "Even working part time for a couple of years after retirement can have a big impact," Mignone says.
But there's another wrinkle, and that's your required minimum distributions, or RMDs. After you reach age 70 1/2, you'll have to take RMDs from your traditional IRAs each year or face substantial tax penalties. (Roth IRAs are an exception.) You'll also have to take them from your workplace retirement plans unless you're still employed there. In that case, you can generally wait until after you actually retire if your plan allows it.
If you've managed to save a lot of money in those accounts, your RMDs could push you into a higher marginal tax bracket. Instead of paying a 15 percent tax on your withdrawals, for example, you might have to pay 25 percent or 28 percent, or more. For that reason, some people find it's advantageous to begin withdrawals well before age 70 1/2. This can be tricky, however, and the last thing you want to do is deplete your retirement accounts prematurely, so it's worth consulting a tax pro.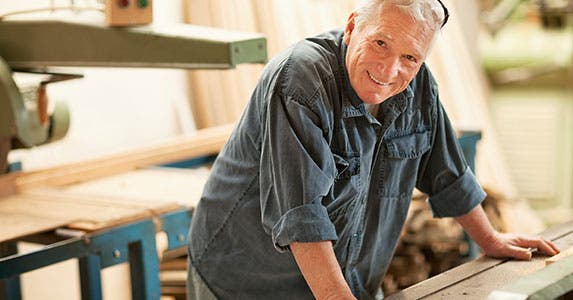 Don't overestimate your Social Security
Your Social Security benefits will not only be smaller if you take them before your full retirement age, they will also be reduced if you earn over a certain amount, which can significantly impact your cash flow. For instance, in the years before you reach that age, they'll be reduced by $1 for every $2 you earn above a certain limit, which in 2015 is $15,720. In the year you reach full retirement age, the income limit rises; after that, it disappears altogether.
The Social Security Administration points out that this money is not permanently "lost" and that your benefits will be adjusted once you reach full retirement age to make up for the reductions. But it's one more reason to see if you can make do on your bridge employment income for a few years and hold off on claiming Social Security.
Also bear in mind that up to 85 percent of your Social Security benefits may be taxable, depending on your income. That is true regardless of your age.
Though working in retirement can obviously add some financial complications to your life, few experts would try to talk you out of it.
"I tell people that if they can work part time after they retire, they should do it for as long as they can," Mignone says. "They'll have some extra pocket money, less stress and less time to be out there spending."