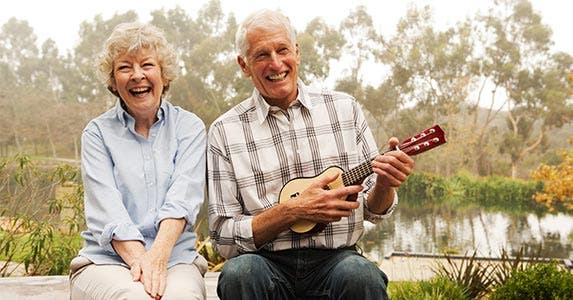 6 good reasons to buy an annuity for your IRA
Buying an annuity within your IRA or your 401(k) is like turning your retirement savings into an old-fashioned pension.
Who doesn't want a pension? Consider these two approaches that a 65-year-old woman might take:
Withdrawing 4 percent from a retirement account. Let's say Martha has $500,000 in savings in her IRA. Beginning at age 65, she can spend about 4 percent of her nest egg annually, or $1,666 per month, and not worry too much that her money will run out, even if she lives another 30 years, according to a general rule espoused by many financial planners.
The annuity option. If instead she spends $125,000 of her IRA savings on a Qualified Longevity Annuity Contract, or QLAC, then at age 85 she'll have a guaranteed monthly income from that annuity of about $3,300, or nearly $40,000 a year, according Fidelity's calculations. That monthly check will last for the rest of her life — even if she lives to be 120. In the meantime, she can invest the remaining $375,000 of her retirement account more aggressively and spend it a little more freely because she can count on that future income, assuming she lives to age 85.
Which would you choose — the self-managed retirement approach or the QLAC pension? Unsure? Here are 6 reasons to consider getting a QLAC.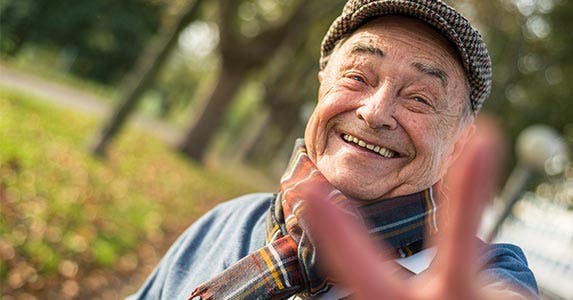 Annuities ensure you won't run out of money
Westend61/Getty Images
A QLAC is a deferred annuity that you can buy in a tax-qualified plan such as a 401(k) or IRA; you pay a premium and wait 10 years or more to get a monthly payout. You know in advance what the projected payout will be at various ages.
Under current rules, you can spend 25 percent of your account or $125,000, whichever is less, of your IRA or other retirement savings account on a QLAC. You generally pay a single premium and nothing more.
Don't think of buying an income annuity as an investment. Think of it as insurance against living too long and running out of money.
"They are commodities. Buy them for their contractual guarantees only," says Stan Haithcock, an independent agent specializing in annuities who markets himself as Stan the Annuity Man.
The longer you live, the longer the annuity pays out. Some customers considering an annuity ask Haithcock what their return on investment will be. His standard answer: "You won't know until you die. Until then, an annuity is a transfer of risk."
RATE SEARCH: Thinking about refinancing your mortgage? Compare mortgage rates today at Bankrate.com!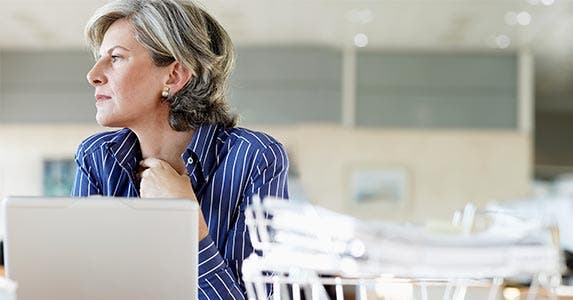 QLACs can be tax savers
Getty Images/Getty Images
Using a portion of your retirement account to buy a QLAC effectively reduces the amount you must take in required minimum distributions, or RMDs. An RMD is the amount you must withdraw by age 70 1/2 so the IRS can finally get its share of taxes on the withdrawal.
For example, if you have $500,000 in an IRA at age 70 and $125,000 of it is in a QLAC, your RMD will be based on the balance of $375,000. If you're in the 15 percent tax bracket, that will reduce your first RMD from $18,248 to $13,686, delaying the tax bill on nearly $5,000 that can continue to grow inside the IRA.
"Holding down RMDs is especially appealing to retirees who don't need the money and are rankled by having to pay the tax tab when they simply move assets from an IRA to a taxable account," says Roy Benjamin, vice president and actuary at Fidelity.
The tax savings may be even better if a lower RMD prevents someone from getting pushed to a higher income level that triggers a bigger Medicare premium.
Of course, you may take a tax hit when you start getting the QLAC income, which can only be deferred until age 85. But by then, you may have less income otherwise and be in a lower tax bracket, Haithcock says.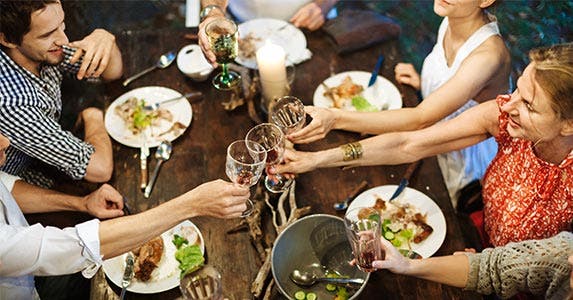 Laddering QLACs gives you more income
Hinterhaus Productions/Getty Images
Some people object to buying these annuities because of the need to spend a large chunk of savings all at once. But there's a better way, according to Mark Warshawsky, a senior research fellow at the Mercatus Center at George Mason University.
Warshawsky has been studying the best way to pay for retirement. His research suggests that buying annuities regularly in small increments provides a promising way to maximize income in retirement. The retiree who lives off a combination of annuity income plus a percentage of their other savings can end up with more spendable income in old age than someone who lives on either type of income alone.
"Don't buy an annuity all at once," he says "Ease into this over time — ladder them. Buy a small annuity this year and another small one in the next year or two and the next. Annuity costs fluctuate a lot with current interest rates. This is basically dollar cost averaging."
Haithcock suggests buying them in increments of $25,000 over a few years.
RATE SEARCH: Stretch your retirement income with a CD ladder. Compare CD rates today.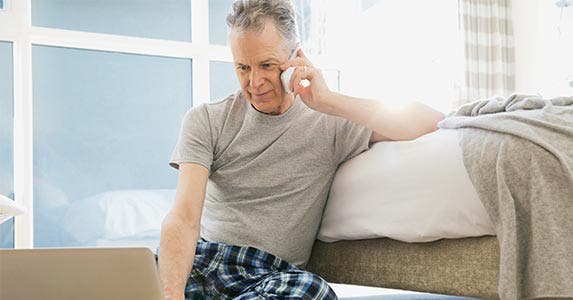 QLACs can fight inflation
Hero Images/Getty Images
Some sellers of QLACs allow you to add a cost of living adjustment, so the annuity is indexed against inflation, protecting you against that retirement worry.
That said, is purchasing this protection a good idea?
Haithcock explains in his book, "QLAC Owner's Manual," that choosing a cost of living adjustment option will decrease the initial payout. "Whether it is worth it or not boils down to life expectancy," he says.
Other QLAC experts are even less enthusiastic: "Inflation-indexed annuities are too expensive," says Warshawsky, who urges people to stick to plain vanilla.
Likewise, actuary Evan Inglis, senior vice president at Nuveen Asset Management, says, "Typically, people's spending decreases over time during retirement, so a fixed annuity that doesn't increase with inflation matches that typical spending pattern."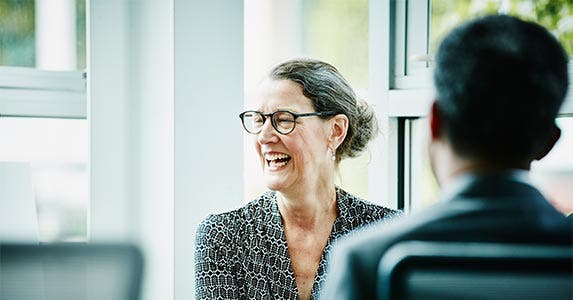 You can share your annuity with a friend
Thomas Barwick/Getty Images
QLACs allow a spouse or someone else to be a joint annuitant, which means that the lifetime income guarantee covers both lives no matter how long either of you live. The monthly payment is lower because the insurance company is covering both lives. And if your joint annuitant is not your spouse, there are some other limitations.
Typically the amount of the payment to the survivor can be 100 percent, 75 percent or 50 percent of the annuity payment. The best option for a couple is to get the 75 percent survivor annuity, says Inglis. "You probably don't need 100 percent and 50 percent is too little — your spending would be cut in half."
Also, a couple might consider buying two QLACs — one for each person's IRA — to ensure that after the death of one, the survivor continues to have a similar guaranteed income stream, Inglis says.
RATE SEARCH: Looking for a high-yielding savings account? Compare rates at Bankrate.com today!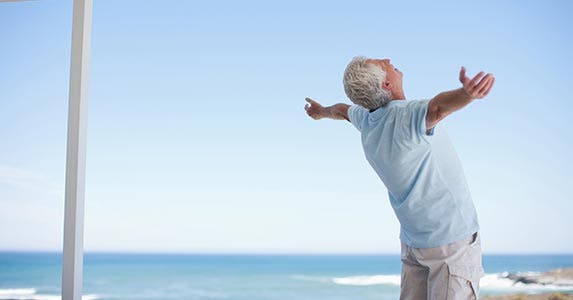 You can get your money back
Tom Merton/Getty Images
If you die before you start receiving QLAC payments or after you have begun receiving them but before you have exhausted the amount you originally paid, you can choose to get the unused premium refunded to your heirs.
With this extra feature, if you die before the payments begin, 100 percent of the initial premium will be returned to your listed beneficiaries in a lump sum. After the payments start, the return of premium is determined by calendar year guidelines, Haithcock says.
This feature makes some people feel better, but it may not be cost effective because you lose the potential gains that you could otherwise earn by putting your money in other investments.
"If you have a health concern that could cut your life short, a QLAC might not make sense," says Maura Cassidy, vice president of retirement products at Fidelity. "People don't like to think in these terms, but you need to consider how long you think you're going to live."